Staff
CEO

Director of Market Development

Head of Investor Engagement

Commercial Director

Head of Asia Pacific

 
 
 
 
 

 

Head of Certification

Head of Communications & Media 

Head of Standards

Head of Partnerships &

Commercial Relationships

Head of Market Intelligence

 
 
 
 
 

              

                      

 

 

Certification Manager

Head of LATAM

Policy Programme Manager

Head of Policy & Government

Climate Programme Manager

 
 
 
 
 
 

​

 

 

Senior Research Analyst

Research Analyst

Research Analyst

Market Analyst

Senior Communications &

PR Officer

 
 
 
 
 
 
 
​

Africa Programme Manager

India Project Manager

India Programme Manager

China Project Manager

China Project Manager

 
 
 
 
 

Research Analyst

Leena Fatin   

Communications & Media

Design

Brazil Communications

Kristiane Davidson

Consultant

 
 
 
 
 
    
 

Haran Siva

Senior Advisor

Helen Jackson

TWG Lead Specialist

Michael Paparian   

Consultant

Julia Ambrosano

Stakeholder Relations Brazil

 
 
 
 
 
 
 
 
 
 
 
 
 
 
 
 
Consultants
Associates
Detailed Profiles of Staff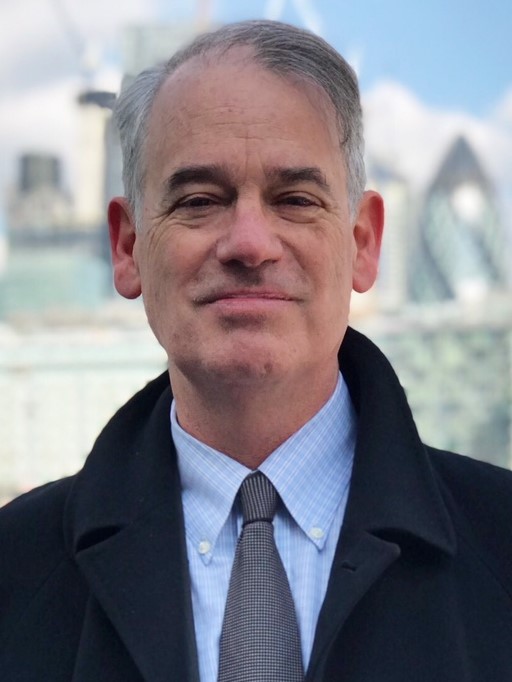 Sean Kidney

, CEO and Co-founder
Sean focuses on promoting investment priorities for climate and green bonds, how governments can take advantage of the green bonds market and the development of international collaborations. 
He serves as a member of the European Commission's High Level Expert Group on Sustainable Finance; is co-Chair of the India Green Bonds Council; and is a member of the UK Green Finance Task Force. He has provided advice to the People's Bank of China on how to grow green bonds in China; has been a member of the Commonwealth Expert Group on Climate Finance; and has been a consultant on green bonds to the United Nations Secretary General. Sean also acts as convenor of the Green Infrastructure Investment Coalition (GIIC).
A regular speaker on climate change and finance, Sean has over the past year spoken at conferences and seminars on six continents. His background is in stakeholder communications, social change strategy and issues marketing. He was previously a marketing advisor to a number of the largest Australian pension funds, a owner of social marketing, web site development and current affairs publishing firms.
Justine Leigh-Bell

, Director of Market Development
Justine has spent much of her career helping business leaders and governments find solutions to the global challenges of climate change and sustainable development. She has provided advisory services for a number of global institutions and governments across Europe, Africa, India, Indonesia and Latin America. Her areas of focus includes sustainable development in emerging economies, climate change mitigation/adaptation strategies, climate finance, economic valuation and market based instruments for managing natural resource assets.
As Director of Market Development at Climate Bonds Initiative, Justine's primary focus is in the emerging markets where she works closely with both public and private sector actors in developing national policy guidelines and roadmaps that will enable access to green bond financing. Currently, she leads Climate Bonds Initiative's efforts in Nigeria and the Latin American region, where market development programs are underway in Brazil, Mexico and Colombia.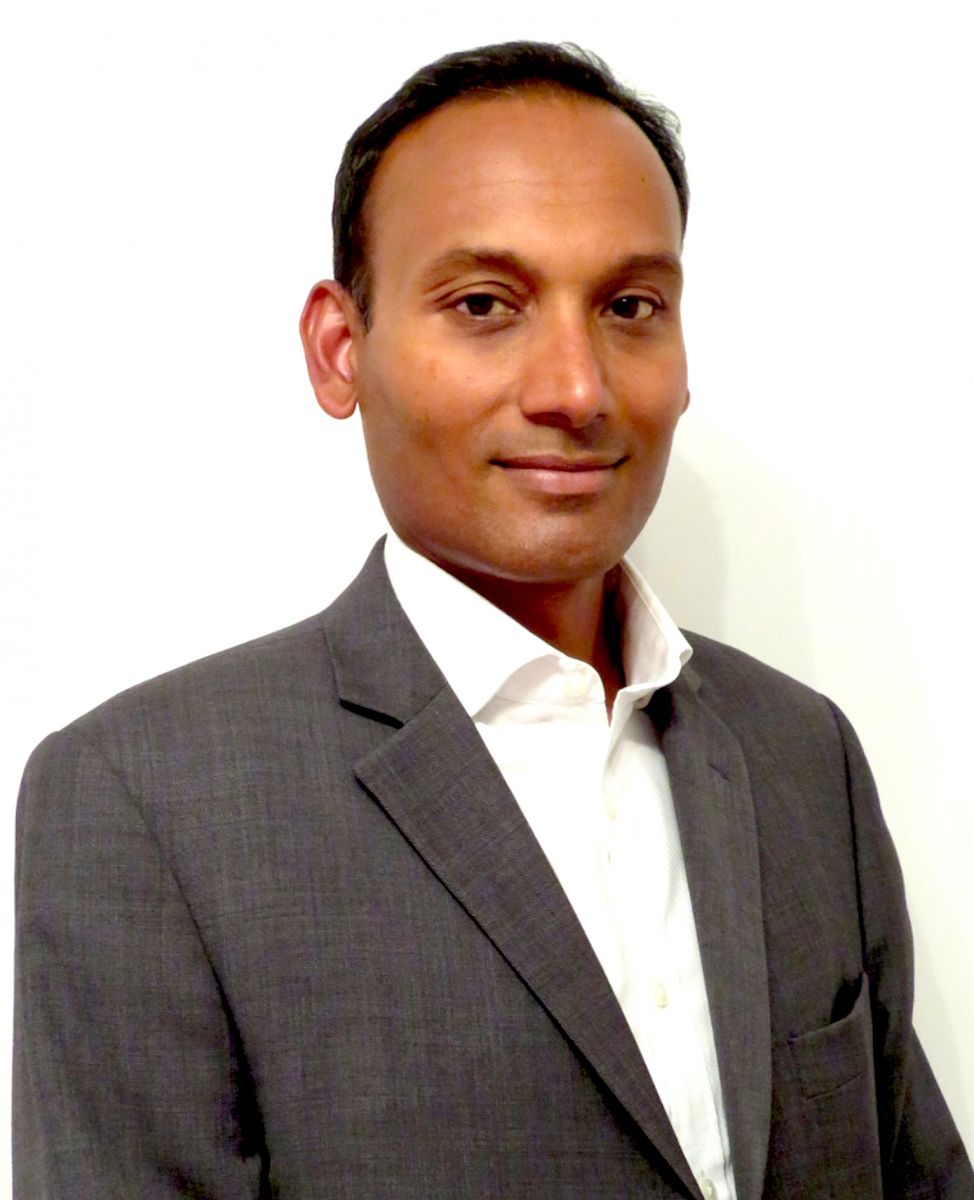 ​Karthik Iyer, Commercial Director
Karthik oversees our business lines around the globe from a commercial perspective. This includes Investor Engagement, Green Bond Certification services, Partnership Program, fund raising and promotional activities.
He also has coverage for our teams in India, China and Asia Pacific to develop Green Finance Markets.
Karthik was previously Commercial Advisor for Asset Management & Green Finance at UK's Department for International Trade. He comes with a deep experience in Capital Markets, Asset Management and Banking in India, Australia, the UK & Europe. He has an MBA in International Business and Diploma in Capital Markets and is an Associate Member of the Chartered Institute for Securities and Investment.
Anna Creed,

​Head of Standards
Anna is Head of Standards at Climate Bonds Initiative. A strategy specialist, Anna has significant experience advising on green growth and low carbon development. For the last 8 years, she has worked with companies, Governments and Non-Governmental Organisations (NGOs) advising on national and international policy development, and mechanisms to engage the private sector in sustainable land use.
Anna began her career in the private sector, where she worked in consultancy and then in industry. This included working as a Strategic Planning Manager in a large FTSE 100 company, developing company strategies based on economic analyses and market modelling.
She holds an MSc in Economics and a BSc in Economics & Philosophy, both from the London School of Economics and has qualified as an accountant with the ACCA.
Cory Nestor, Research Analyst
Cory provides research support for the Climate Bonds Standards team and is currently working to develop the Low Carbon Building, Waste Management, and Energy Efficiency Standards. Cory completed his Master in Environmental Management (MEM) degree, specialising in energy systems and the built environment from the Yale School of Forestry and Environmental Studies before joining Climate Bonds Initiative this month (June 2017). Cory has consulted with Vivid Economics on developing an energy efficiency action agenda & investment prospectus for the government of Botswana's Sustainable Energy for All (SE4ALL) initiative as well as worked with the Yale Center for Environmental Law and Policy (YCELP) on the centers 2016 Environmental Performance Index (EPI), a framework ranking countries on nine issue areas comprised of 20 indicators. Cory also holds a BA in Architecture from the University of Washington College of Built Environment, where he focused on sustainable building practices including market trends and current certification standards.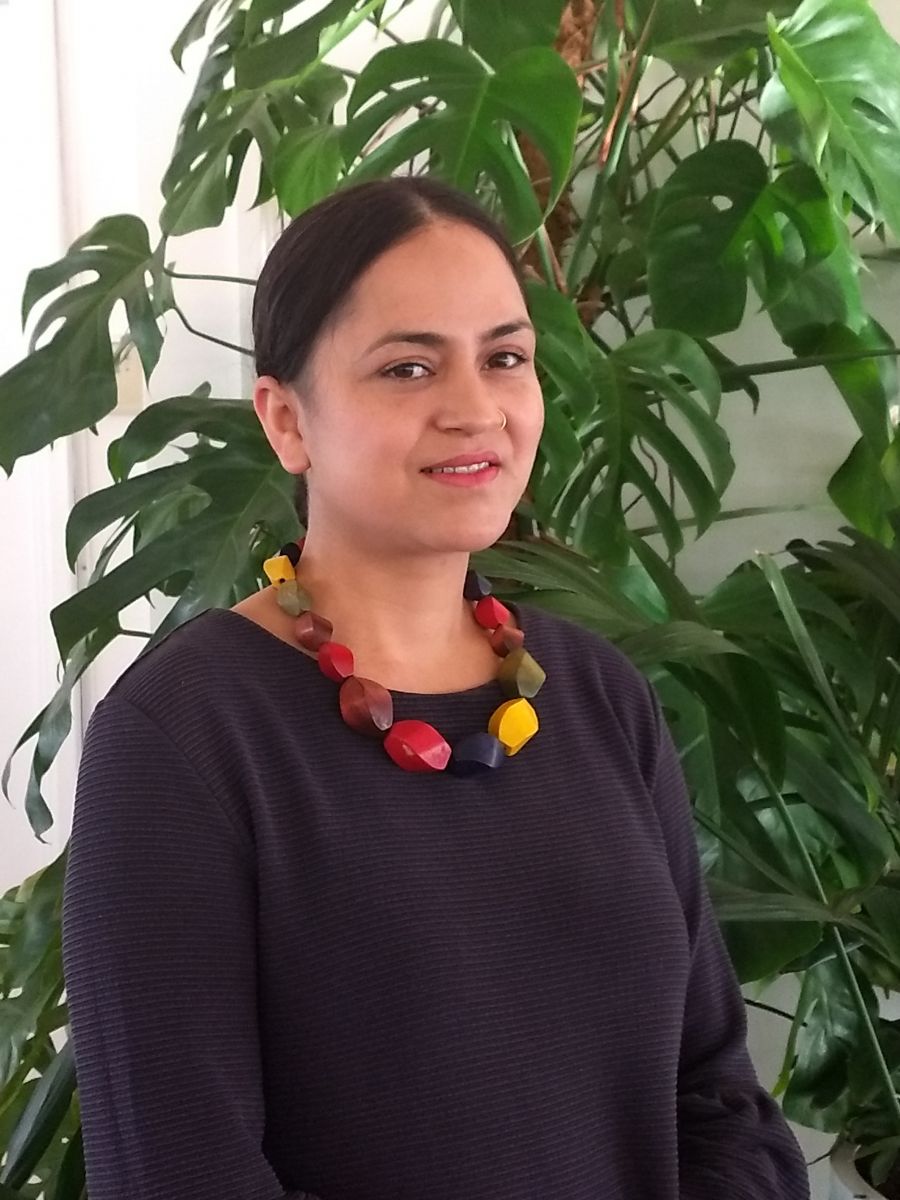 Ujala Qadir, Climate Programme Manager
At Climate Bonds, Ujala is the Climate Programme Manager for the Climate Bond Standards team. Ujala has 14 years of experience working on international development, focusing on climate, water, and disaster risk reduction. She has worked in Asia, Africa, and the Caribbean to help bridge the gap between science, policy, and climate action and to mobilize resources for adaptation. She has advised governments, public utilities, and NGOs on the development of evidence-based climate policies. She holds a BSc in Civil and Environmental Engineering from Georgia Tech and an MA in Climate and Society from Columbia University. 
Katie House,

Senior Research Analyst
Katie provides research and communications support within Climate Bonds Initiative, predominantly for the Climate Bonds Standards scheme. 
Katie completed an MSc in Environmental Technology, specialising in Business and Environment, at Imperial College London before joining Climate Bonds Initiative in February 2015. She also holds a BSc in Geography from the University of Bristol, which particularly focussed on climate change and environmental geography.
Lily Dai,

Senior Research Analyst
Lily undertakes research on Chinese green bond issuance and policies, helps build connections with China and provides support for the Climate Bonds Standards work.
Lily has completed an MSc in Carbon Finance at the University of Edinburgh, which focused on climate change and finance. Before joining Climate Bonds Initiative, Lily did a consulting project for the UK Green Investment Bank on the lifecycle assessment of renewable energy projects. Lily also holds a BSc in Management (major in accounting).
Manuel Adamini, Head of 

Investor Engagement
Manuel is an expert in institutional responsible investing, with a deep understanding of climate-related investment risks and opportunities, including green / climate bonds. He is a frequent speaker at international conferences and has contributed to numerous publications in retail and institutional media.
At Climate Bonds Initiative, Manuel works as Head of Investor Engagement. Until early 2015, Manuel served as Head of Responsible Investing at Dutch EUR 55bn asset manager ACTIAM, where he stayed for seven years.
Earlier in his career, Manuel worked with Fortis, at the time a major international bank-assurance company. He had initiated and implemented a climate strategy for carbon neutrality on a global scope, including business opportunities like carbon and green banking.
Manuel is fluent in Dutch, German and English, and professional working proficiency in French.
Rob Fowler, 

Head of Certification
Rob has been with CBI since 2015 and has lead the development of the Climate Bonds Standard & Certification Scheme, including the upcoming new version of the Standard (V3.0).  His role is to work with issuers, verifiers, intermediaries and regulators to accelerate the take-up of robust labelling practices for green bonds and the issuance of Certified Climate Bonds. Rob regularly holds training sessions for verifiers, issuers, underwriters and service providers to educate the fast-growing Green Bond market.
Rob has over fifteen years of experience in low-carbon and green investment, built on a heritage of top-tier strategy consulting and finance with LEK Consulting, Booz & Company and his own firm. His clients have included major corporations, international banks, the UNFCCC, national and provincial governments, service providers, industry associations and non-profit organisations.  Rob is based in Australia, and during his professional career he has lived and worked in Melbourne, Sydney, Shanghai, Singapore, Abu Dhabi, Boston, Bangkok, East Kalimantan and country Victoria.

Matteo Bigoni, Certification Manager
Matteo supports the Certification Team and his role consists of managing the pipeline of bonds seeking to certify under the Climate Bonds Standard. Prior to the Climate Bonds Initiative, he was Programme Manager for the Plan Vivo Foundation, a Scottish charity that manages the Plan Vivo Standard, a set of requirements for smallholders and communities wishing to manage their land more sustainably. 
From 2009 to 2014, Matteo worked on the development of CDM projects to help rural populations adapt to the incumbent threat of climate change in West Africa. He has extensive knowledge of the carbon market, CDM and international climate change policy. Matteo also worked in Beijing under the EU-China Clean Development Mechanism (CDM) Facilitation Project and conducted research on the effective sustainability of CDM and its impact on renewable energy in China.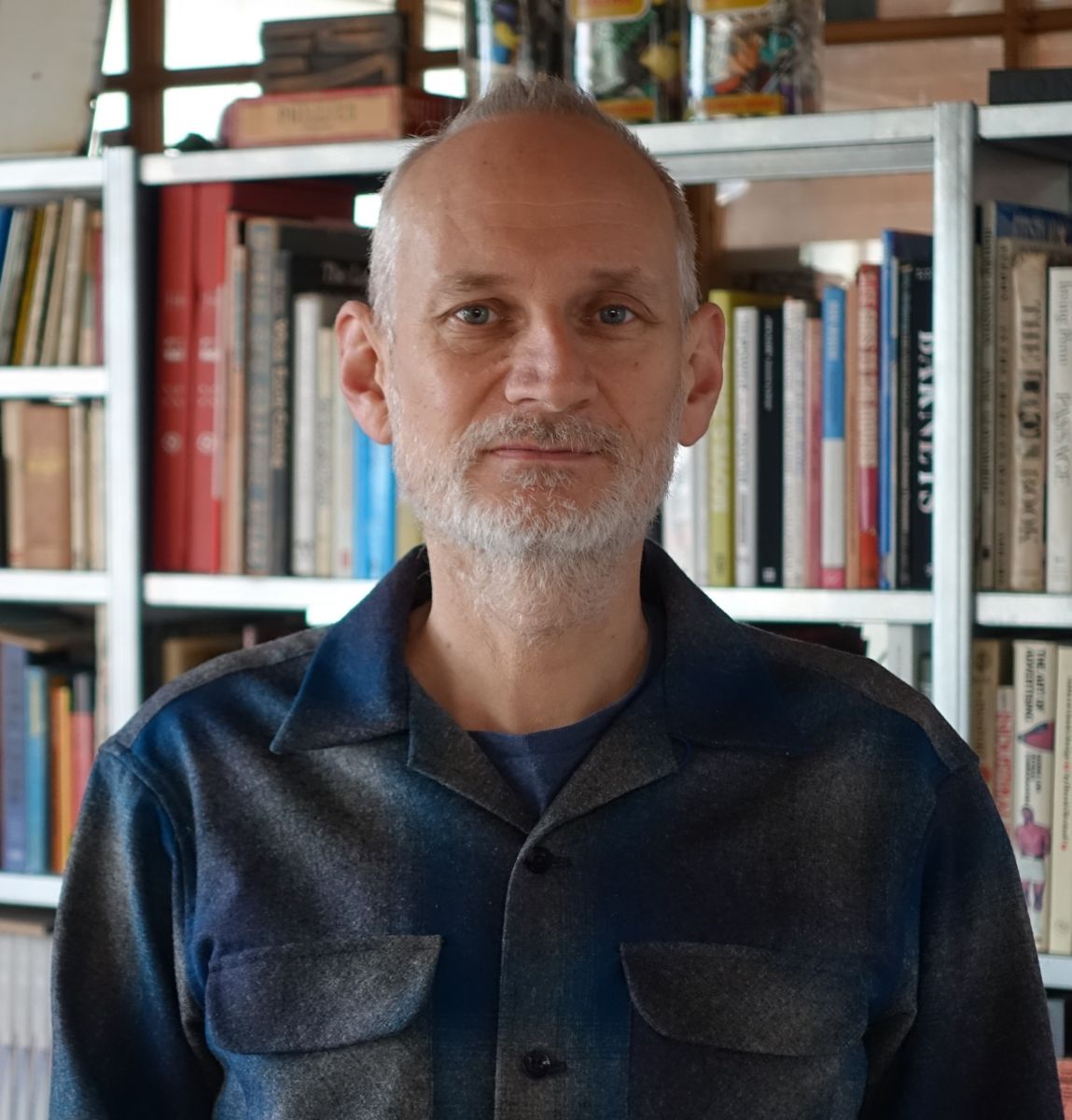 Jason Godfrey, Director of Design
Since 2011, Jason Godfrey has overseen the layout and design of our reports at Climate Bonds.
Jason is the Director of Godfrey Design, London. He studied at the Royal College of Art before pursuing a career in print and digital media in London, New York and Austin, Texas. His work has been shown in the annuals of D&AD and the New York Type Directors Club and has designed numerous postage stamp issues for the Royal Mail. He is the author of Bibliographic: 100 Classic Graphic Design Books (Laurence King).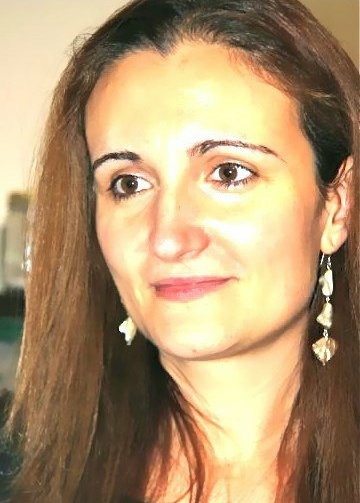 Serena Vento, Head of Partnerships
Serena runs Climate Bonds Initiative's global partnerships development efforts. She is responsible for establishing relationships with key players in the global green bond market, developing mutually beneficial collaboration opportunities with Climate Bonds Partners, and for leading on related business development activities. 
Serena is an experienced international marketing, business development and communication professional, having spent 20 years working across the corporate, not-for-profit  and impact/sustainable finance sectors.  She has a strong background in impact investing, having spent 5 years at the Social Stock Exchange, an innovative UK-based capital markets venue for highly environmental and social impact businesses. 
Serena has also been running her own marketing and communication consultancy focused on the social economy since 2008. Serena is a native Italian and holds a BA(Hons) in Modern Languages (German and Russian) from the University of Westminster, and a MSc in Russian and Post-Soviet Studies from the London School of Economics and Political Science.
Diletta Giuliani,

Policy Programme Manager
Diletta is responsible for policy-related research projects. She focuses on developing the policy agenda for governments on how to grow green bond markets, particularly in countries where market development programmes are underway such as India, China, Brazil, Mexico, Colombia and Kenya. She also contributes to studies on green bond market development from institutions such as the OECD, New Climate Economy, European Commission.
Previously, Diletta worked on sustainable energy policy, developing policy analysis and metrics to measure the sustainability of countries' energy systems and areas of action. Diletta has an MSc from the London School of Economics and a BA in Politics, Philosophy and Economics from the University of Manchester, UK.
Camille Frandon-Martinez,

Research Analyst
Camille principally supports research on the annual "State of the Market Report" and monitors the latest developments in the green bond market. She also assists the Advisory team on a number of projects. Her main areas of interest include renewable energy finance and stakeholder engagement.
Prior to joining Climate Bonds Initiative in 2016, Camille worked for an adaptation consultancy, Acclimatise, and the Carbon Disclosure Project. She graduated from the London School of Economics with an MSc in Environmental Policy and Regulation. She spent 3 years in Canada and speaks English, French and Spanish fluently. While not working on green bonds, she is helping CliMates, a student-led think and do tank, in expanding their awareness-raising activities.
Alan Meng, Market Analyst
Alan Xiangrui Meng is a market analyst based in Climate Bonds Initiative's London office. He supports the green bond data analysis, maintains and updates China Climate-aligned Bond Index, and provides research on stock exchanges. Before joining CBI, he worked as a sustainability researcher at SynTao Sustainability Solutions Co. for 3 years and volunteered at UN DPI.
He holds a MSc in Environmental Technology from Imperial College London, he also holds a MA and a BA in Management from Shanghai Normal University and Soochow University respectively.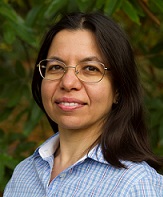 Monica Filkova, Head of Market Intelligence
Monica is Head of Market Intelligence at Climate Bond Initiative. Her team maintains the CBI Green Bond Database and the climate-aligned bond database, initiates and conducts market research and analysis, produces a wide range of reports, briefings and blogs with a geographic and thematic focus, handles data requests, develops and provides data products.
Shebrings 20 years of professional experience in a wide range of roles associated with bonds and property finance, including real estate investment consulting (Andersen Real Estate, Germany), real estate investment banking (Deutsche Bank London), structured property finance and CMBS structuring (Eurohypo), ABS credit analysis (Chalkhill Partners), as well as CMBS, NPL and green bond market analysis (DebtWire ABS). Monica holds a BA (cum laude) Business Administration with a minor in Journalism and Mass Communications from the American University in Bulgaria and a Master of Management degree with a focus on real estate and finance from Cornell University, USA.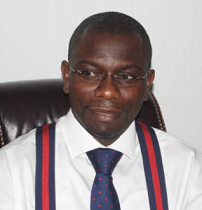 Olumide Lala, Africa Programme Manager
Olumide is responsible for driving the development of Green Bond Markets in Africa, with a particular focus on managing partnership programmes, policy advisory and market structure.
Before joining CBI, Olumide Lala worked at the Nigerian Stock Exchange as Head of Transformation and Change, prior to which he held various senior Capital Market roles in the UK working at a number of international organisations.   
Olumide

 comes with a wealth of knowledge and experience of Product Development, Governance & Risk Management, Business Process Re-engineering and Stakeholder Management within the Nigerian Capital Market. 
Olumide is a Fellow of the Chartered Institute of Bankers (CIBN) and member of the Institute of Directors (IoD), Nigeria.
Olumide holds a B.Sc degree in Accounting from the University of Hull, an M.Sc in Business Systems Analysis and Design from the London City University and an MBA from Imperial College, London.
Caroline Harrison, 

Research Analyst
Caroline has 15 years of experience in fixed income research and analytics including 8 years at Morgan Stanley, 4 years at Merrill Lynch, and 2 years at ASSET4 / Thomson Reuters. Caroline has produced and contributed to market reports on index and portfolio strategy, rates, corporate bonds, and incorporating ESG considerations into the fixed income investment process. Caroline has a BA in Italian and Business
Studies from UCL.
Andrew Whiley, Head of Communications & Media
Andrew has over 25 years' experience at Board and senior executive levels in investment, communications and marketing. Previous to joining Climate Bonds he worked with major UK pension funds on shareholder engagement, corporate governance, sustainability policy and communications. Prior to moving to the UK, Andrew was a long-term Director of one of Australia's largest industry superannuation (pension) funds and served on the boards of infrastructure, private equity, property and investment advisory funds. He has also held executive marketing and strategic communications roles in financial services with a record of advocacy around sustainable investment, ESG and climate action by institutional investors.
At Climate Bonds he is responsible for brand, profile, positioning, engagement and communications strategies to build international support for green investment as a core finance sector climate response. In mid 2019 as part of Climate Bonds international growth strategy, Andrew will be commencing in the newly created role of Head of Global Campaigns, working closely with CEO Sean Kidney and managing Climate Bonds increasing level of engagement with international climate groups, investor and sustainability organisations and global green finance initiatives.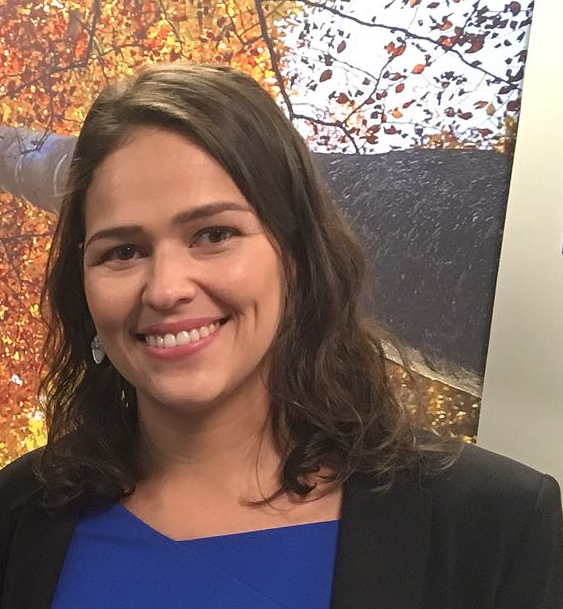 Louise Patzdorf, Senior Communications & Digital Media Officer
Louise has extensive experience working in marketing communications and campaigns in the charity, corporate and governmental sector. Louise has had a diverse and international career with previous positions at Rio Grande do Sul's State Bank and Federation of industries
in her native Brazil, besides Buenos Aires, Dubai, and London.
At Climate Bonds, Louise works closely with the Head of Communications and Media, other team managers and high-level institutions supporting all of CBI's global communications outreach and efforts. Louise manages communication announcements, social media campaigns, stakeholder engagement, event support and content strategy.
She holds a MA in Media, Campaigning & Social Change from the University of Westminster and a BSc in Business Marketing from Anglia Ruskin University, and is fluent in Spanish, Portuguese and English and intermediary German.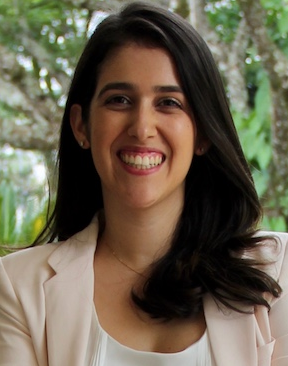 Thatyanne Gasparotto, Program and Relationship Manager for Brazil
Thatyanne is responsible for coordinating CBI's efforts to ​drive the development of​ a Brazilian Green ​Finance​ market as well as ​CBI's​ stakeholder engagement in the country. Thatyanne joined CBI after nearly 10 years working for the UK's Foreign and Commonwealth Office through the British Embassy in Brazil, where she was the Climate Change Attaché. Thatyanne has worked on a number of policy areas and technical cooperation projects in Brazil, including on forestry, agriculture, energy, green finance and international climate negotiations. She holds an MSc in Environmental Policy and Regulation from the London School of Economics and a Bachelor Degree in International Relations.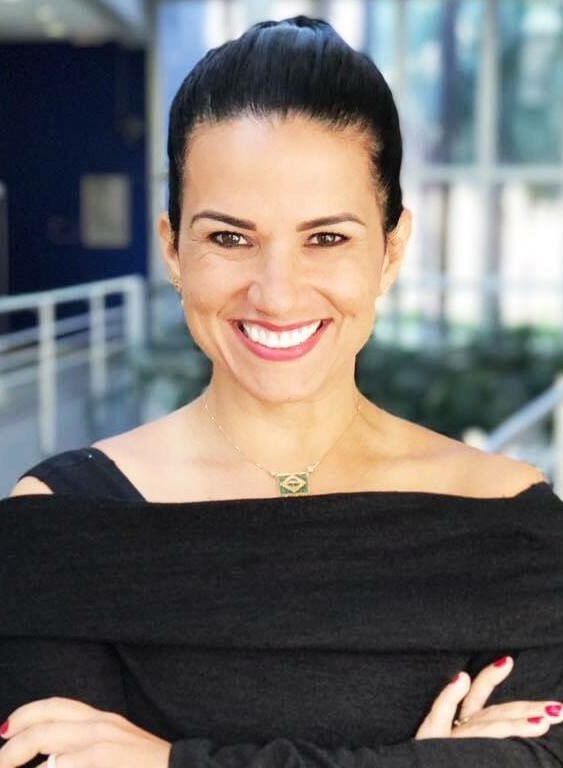 Mariana Caminha, 
Brazil Communications and Institutional Relations
Mariana 
Caminha
 is a journalist supporting the Climate Bonds Initiative with communications and media relations in Brazil. With 13 years of experience working as reporter, producer and presenter, she's currently responsible for designing and delivering communications strategies on CBI's activities in the country. Prior to her current position, Mariana worked as Communications Manager at the Foreign and Commonwealth Office (British Embassy) in Brasília, being directly involved with highly successful initiatives such as the Great Britain Campaign and several high profile visits and events. She holds a Master's degree in Television (Nottingham Trent University,UK) and two bachelor degrees in Journalism and Languages & Literature.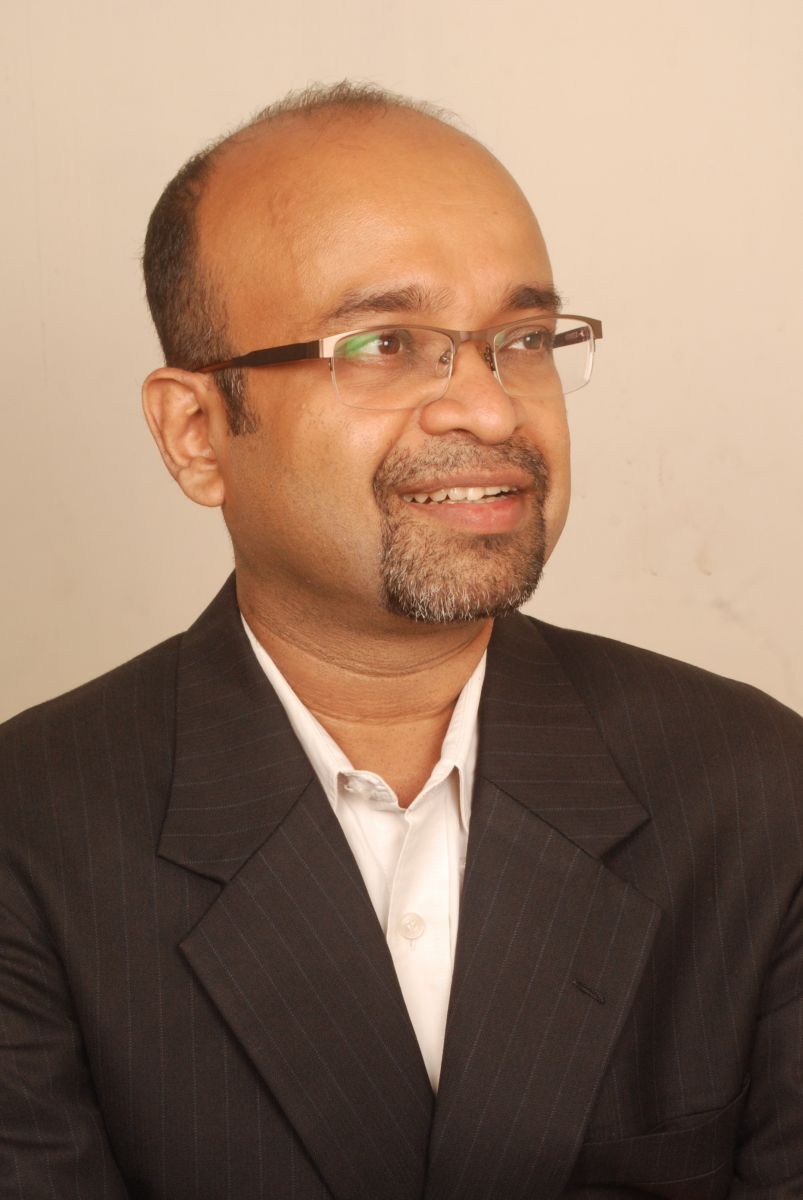 Sandeep Bhattacharya, India Project Manager
Sandeep is responsible for coordinating the Climate Bonds Initiatives program to support the development of​ the Indian Green ​Finance​ market and in-country stakeholder engagement. Based in Mumbai, he also supports Climate Bonds communications and media outreach in India.
Sandeep has more than 15 years of experience related to Bond Markets in India and SE Asia, including senior roles in credit evaluation, business development, execution and structuring of transactions and securitisation product development for an investment bank. Previous management roles include periods with Deutsche Bank Group and Cagamas Berhad, a subsidiary of the Malaysian Central Bank, Bank Negara. Sandeep has presented several times at international finance sector forums and conferences including UNDP sponsored events for financial regulators in emerging economies.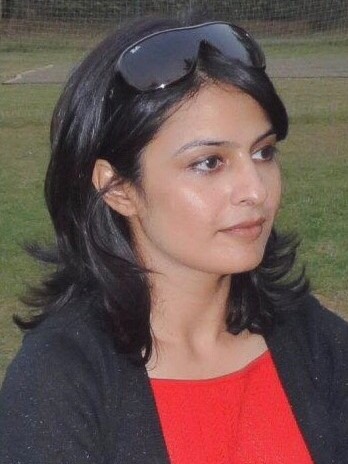 Neha Kumar, India Programme Manager
Neha has joined Climate Bonds as India Programme Manager and will be based in Delhi. Neha will drive policy and partner programmes in the country to scale up the green bonds market and take on active advocacy with the media, issuers and investors and the government. She will also contribute to business development for Climate Bonds. She joined us on 1 July 2017. 
Neha has over fourteen years of experience working on public policy and industry action in India on sustainability and responsible financing. In her stint at GIZ India (German Development Agency) before she joined us, she steered projects that led to a regulation on ESG disclosures by the Indian market regulator, Securities and Exchange Board of India; and the development of financial sector led Responsible Financing Guidelines. She was also responsible for conceptualising and over-seeing successful Indo-German public-private alliances, EU co-financing grants and building multi-stakeholder alliances on mainstreaming sustainability practices in large and small businesses. Prior to that, she consulted national and international businesses on environmental and political risks in extractive and infrastructure sectors with operations and investments spread across India. 
She has served on national and international standard setting bodies like Bureau of Indian Standards and Global Reporting Initiative where she vice-chaired its Stakeholder Council. She speaks frequently on sustainability, responsible financing, reporting and disclosures, and has edited and published journals and articles on these topics. Currently, she is part of a core group of policy advisors and practitioners on future of jobs and green economy hosted by Frederich Ebert Stiftung, India and an active alumna of Young Global Leaders chosen by the Bucerius-Zeit Foundation of Germany. 
She holds Masters and M.Phil in International Politics and Diplomacy from Jawaharlal Nehru University, New Delhi. 

Giulia Rado, Research Analyst
Giulia contributes to green bond data monitoring and provides regular market updates through the Market Blog. She also supports research for various wider thematic reports, such as the State of the Market.
Before joining the Climate Bonds Initiative, Giulia completed an MSc in Economics and Policy of Energy and the Environment at University College London. She also holds a BSc in Economics and Management from the Catholic University of the Sacred Heart of Milan.
Leena Fatin, Communications & Media
Leena joined Climate Bonds in early 2018. As part of the Standard team, she carried out some initial project work in the development of the Cement Criteria as part of the Climate Bonds overall Standard Development process. Now, Leena is working in the Communications team, involved in Climate Bonds external media and Communications work.
Leena has just completed an MSc in Corporate Environmental Management at the University of Surrey. She is a sustainability specialist with an emphasis on green finance, completing her research thesis on the green finance potential of Cement Industry. Prior to Climate Bonds Leena was living across many countries holding experience in multinationals Arla foods and Citibank. She also holds a Business Administration degree specialising in Marketing & Finance.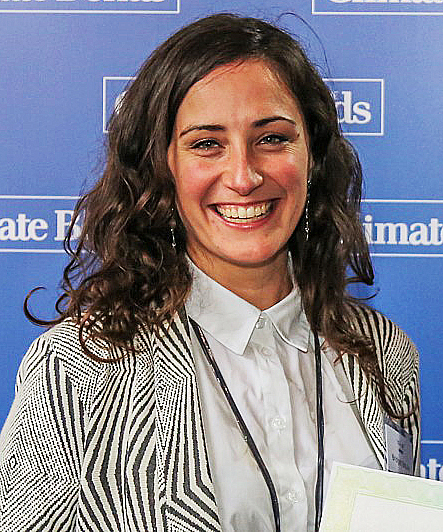 Bridget Boulle, Head of Asia Pacific
Bridget has worked at the Climate Bonds initiative since January 2012 where she has worked on the 2012-2018 State of the Market reports as well as on green bond market analytics, green securitization and other projects. Bridget heads up CBIs Asia Pacific work program, focusing specifically on Australia and ASEAN countries. She works closely with and across the Policy and Markets teams' projects and publications. Bridget is based in Sydney, Australia.
She has been working in sustainable investment for 10 years including at Henderson Global Investors in the SRI team and PIRC in  London and at  Kaiser Associates Economic Development Practice in South Africa where she gained experience advising institutional investors on environmental issues and in consulting on economic development projects.
Bridget holds a BSc Environmental Science and BCom Hons Economics from the University of Cape Town.