Zofia Wetmańska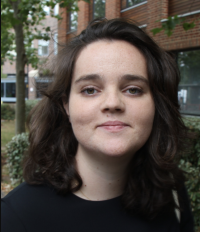 Professional Bio
Zofia Wetmanska has provided qualitative and quantitative socio-economic assessments of European and national public policies at macro- and sectoral-levels, needed to build the foundations for the long-term systemic thinking about climate policy.
Prior to joining CBI, Zofia was responsible for the development and implementation of research activities with national and European think tanks and research institutes, focused on the following themes:
• sustainable finance and financing the transition to a low-carbon economy;
• sustainable post-COVID19 recovery;
• long-term climate strategies and decarbonization pathways – the EU Green Deal and "Fit for 55" package;
• socio-economic implications of the low-carbon transition & just transition of the coal regions.
She has provided analytical and technical support for the members of the European Commission's Technical Expert Group on Sustainable Finance and worked with representatives of the financial sector to mainstream sustainable finance in Poland and the wider CEE region.
Zofia is a graduate from Imperial College London specialising in Environmental Economics and Policy (MSc Environmental Technology), as well as an MSci graduate from the University of Southampton (MSci Ocean, Earth and Climate Science).
Internal team information