Abraham Pedroza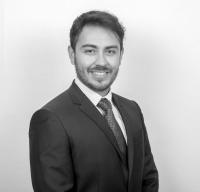 Senior Capacity Building Training Specialist
Professional Bio
Abraham Pedroza is the Lead Trainer of CBI's Training and Events team. His role is twofold: to serve as CBI's ambassador to accelerate investment into climate financial instruments and to help driving the sustainable finance and investment agendas through capacity building of various stakeholders focusing on capital markets.
Abraham possesses many years of experience coordinating and managing technically complex projects and programmes at the highest levels and across different geographies. Prior to joining CBI he worked for the United Nations Environment Programme on different agendas contributing to sustainable development and climate mitigation issues including: sustainable consumption and production, corporate social responsibility, sustainability reporting, sustainable procurement, consumer information tools, resource efficiency, life cycle approaches and other sustainable development issues and their link to the global political arena.
His educational background includes a MSc. degree in Policy Analysis from Delft University of Technology in the Netherlands, a MSc. degree in Network Industries and Numerical Economy from Ecole Polytechnique in France and he received his BSc. degree in engineering from Universidad Iberoamericana in Mexico.
Abraham was born in Torreon, Mexico and he is passionate about projects contributing to attaining the global goals, practicing sports, dogs and Mexican cuisine.
Internal team information