Joel Milstead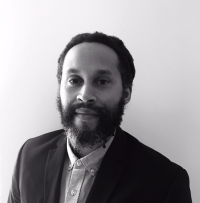 Professional Bio
Joel Milstead is an experienced designer and visual communications expert with over 10 years' experience.



Originally from the United States, his in-house and freelance work has taken him to Switzerland and the United Kingdom where he has enjoyed working in multicultural and multidisciplinary teams.

Joel holds a BA in Art from the University of Nevada with emphasis in graphic design and architecture.



He has significant experience designing engaging publications in the field of sustainable development and environmental protection for clients including leading international non-profits and various United Nations agencies.

In addition to editorial design, Joel has helped numerous companies and organizations develop their brand identity through the creation of logos and a variety of visual assets to be used across multiple platforms.
Internal team information