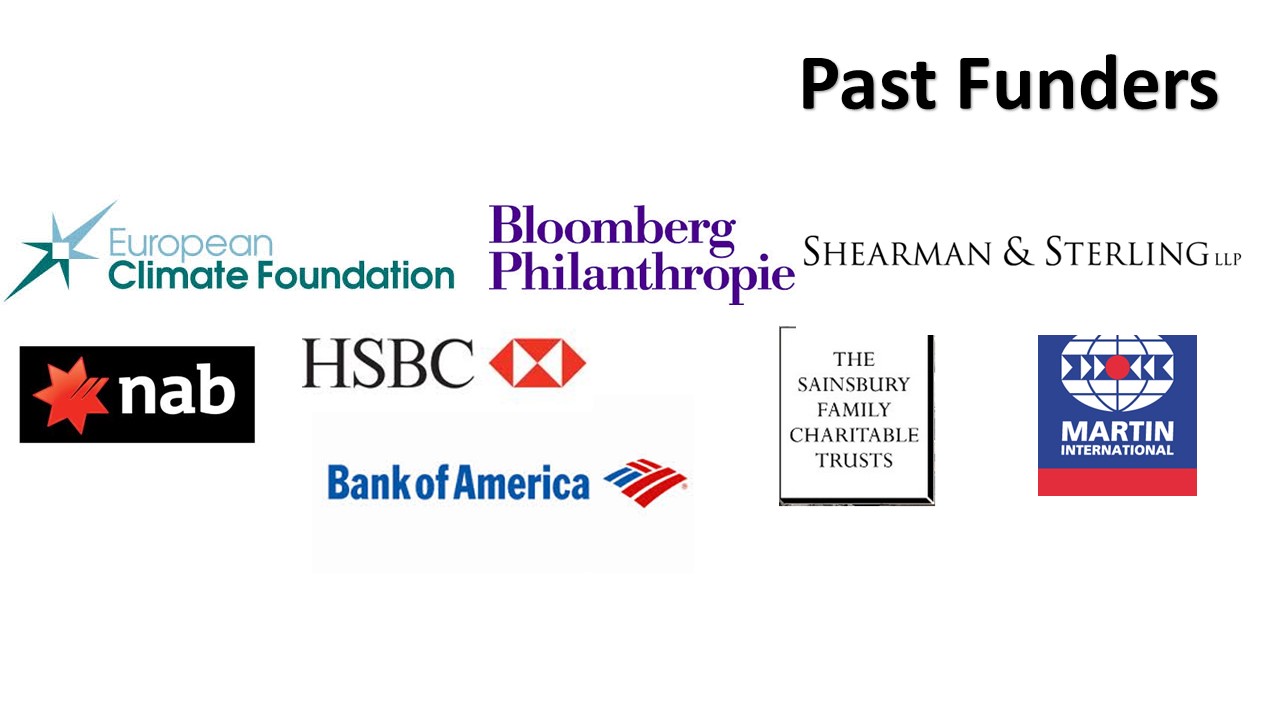 There are several opportunities available to fund projects in each of our three workstreams: 
Policy
Growing Green Bonds in China 
The Chinese Government has indicated its commitment to developing a green bonds market in China as part of directing capital to urgent environmental projects under its Five Year Plan. With partner IISD, Climate Bonds Initiative is working with the State Council's Development Research Council on proposals to implement the Government's objectives.
Green Bond Market Development projects — in India, Mexico, Brazil, South Africa, Indonesia, China, Japan, Canada, Turkey
Low carbon economic transitions require a huge amount of investment. Developing green bond markets will be an important part of chanelling that investment from both international and domestic investors. Green Bond Market Development Committees are being formed in each of the countries mentioned; they need support with investor, issuer and development bank engagement, with domestic policy agendas and to connect with efforts in other countries.
Green Securitization
Renewable energy and energy efficiency markets are fragmented and individual projects are small, making them difficult sectors for institutional investors to invest; aggregation is required. A market for securitization of green assets is needed. This project is developing policy agendas and proposals, building a supportive coalition and working on design of aggregation platforms. Read more. 
 
Climate Bonds Standard 
Climate Bonds Standard for Water investments
Water-related investments account for an enormous part of the capital assets of developed countries, and are a huge part of investments being undertaken in developing economies. A clear understanding of what sorts of investments are consistent with improving the climate resilience of water assets will help bond investors quickly determine the environmental credentials of water-related green bonds and climate bonds. Read more
Climate Bonds Standard for Agriculture & Forestry investments
Agriculture sector is one of the major contributors to global greenhouse gas emissions. According to the Intergovernmental Panel on Climate Change (IPCC), Agriculture and Forestry together contributed 22% of greenhouse gas emissions in 2005. An estimated additional investment of US$ 14 billion by 2030 will be required to cope with the adverse impacts of climate change on AFOLU-sectors according to UNFCCC. Read more
Market 
Development of the cutting edge green bonds data service. >> See the public green bonds list