Nathalie Villahoz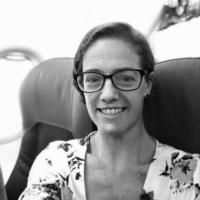 Programmes & Projects Manager
Professional Bio
Nathalie has been Project Manager in the Programmes and Projects Office in Climate Bonds Initiative since March 2020. She is originally from Argentina. Her background is in Social Communication, and she has been managing research projects in different fields since 2003:
●      As Project Coordinator for the Fédération Internationale de l'Automobile (FIA) in Brussels
●      Managing the Chronic Lymphocytic Leukemia (CLL) Genome Project, a Spanish Consortium of 8 institutes participating in the International Cancer Genome (ICGC) in Barcelona
●      And working for Dr Elias Campo and his research group at Hospital Clinic of Barcelona for 9 years, managing all type of projects: national and regional grants, European and International grants.
As project manager her goal is to facilitate the dynamics of the projects and to ensure the successful delivery of the project outputs and their completion in terms of reporting.
Nathalie is based in Hanoi, Vietnam.
Internal team information