Justine Leigh-Bell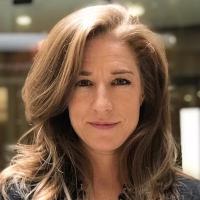 Deputy CEO & Director of Market Development
Professional Bio
Justine has spent much of her career helping business leaders and governments find solutions to the global challenges of climate change and sustainable development. She has provided advisory services for a number of global financial institutions and governments across Europe, Africa, India, South East Asia and Latin America. Her areas of focus includes sustainable development in emerging economies, climate change mitigation/adaptation strategies, climate finance, economic valuation and market based instruments for managing natural resource assets.



She is currently the Deputy CEO & Director of Market Development at the Climate Bonds Initiative (CBI). Her primary focus is in the emerging markets where she works closely with both public and private sector actors in developing national policy guidelines and investment roadmaps that will enable access to green bond financing. Currently, she provides oversight and leadership to CBI's regional and country teams in China, India, ASEAN and Africa where market development programs are underway.



Justine has an MSc. in Molecular Science from Yale University and an MSc. in Environmental Economics and Policy from Imperial College, London. 
Internal team information