Andrew Whiley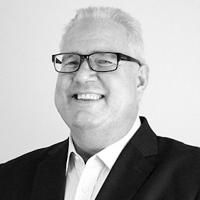 Professional Bio
Andrew Whiley has more than 25 years of experience in institutional investment, sustainability, ESG, strategic communications, global climate & carbon policy and more latterly, green finance & transition.
Andrew is currently Senior Advisor at Climate Bonds providing strategic support to the organisation. Previously he was the long serving Head of Communications & Media leading the international & regional teams in developing global brand profile for Climate Bonds, strategic communications campaigns, marketing outreach and coordinating regional programs in ASEAN, Australia, EU, LATAM, India and China.
Prior to working at Climate Bonds, Andrew was Head of Communications in a twin role at Pensions & Investment Research Consultants (PIRC) & Local Authorities Pension Fund Forum (LAPFF) in London, managing media relations, policy and strategy development around shareholder corporate engagement, corporate governance, climate, ESG and sustainable investment campaigns with international investor groups and pension funds.
Before moving to the UK from Australia, Andrew had a 20-year career in financial services, focused on the pensions and superannuation sector, holding multiple board roles in pension, infrastructure and private equity investment funds and executive management positions in financial services organisations.
Internal team information