Bridget Boulle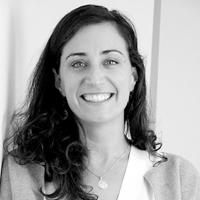 Professional Bio
Bridget is the Content and Production Manager where she oversees the publication of key Climate Bonds publications across different teams.
She has been at the Climate Bonds Initiative since 2012 as Head of Market Intelligence (2012 - 2018) and then Head of Asia Pacific (2019) where she spearheaded the green bond database and key research publications such as the State of the
Market report series, Use of Proceeds reporting, Australia and New Zealand Green Infrastructure Investment Opportunities and others. Bridget is based in Sydney, Australia.
Bridget has been working in sustainable finance for 12 years including at Henderson Global Investors SRI team and PIRC in London and at Kaiser Associates Economic Development Practice in South Africa.
Internal team information