Methodology and data
Since Q3 2016, the underwriters league tables are collated using data from Refinitiv except for US municipal bonds which are calculated by the Climate Bonds Initiative. As such, ranking volumes differ from Refinitiv tables. Volumes may differ from other league tables as they include all ABS deals and US municipal bonds and exclude bonds which have less than 100% of proceeds going to environmental assets/projects or aren't within the Climate Bonds taxonomy.
Methodology notes from Refinitiv
Primary Issuance only

Underwritten transactions only

Refinitiv data excludes tax exempt Muni bonds

The global table includes transactions that mature at least 360 days after settlement, for international 18 months and above.

Transactions that mature or are callable/puttable less than 360 days after settlement are excluded, for international 18 months and above.

Self-funded straight debt transactions are excluded (excluding mortgage and asset securitizations) unless two or more managers/underwriters unrelated to the issuer are present. The unrelated firm in a self-funded transaction with only two Book runners in the syndicate will receive league table credit.

Transactions with an issue size of less than USD 1 million (equivalent) are included, sole led MTN take owns with a minimum size of USD 50m for core currencies are included, USD 10m for non-core.

Deals must be received within five business days of pricing to be eligible.

For a transaction to be green league table eligible, deals must have 100% of proceeds formally earmarked for green projects.

Issuances where there is a mixed use of proceeds designated across different projects, are not eligible for example, ESG bonds that combine both social and green projects.
2020 H1
2019 H1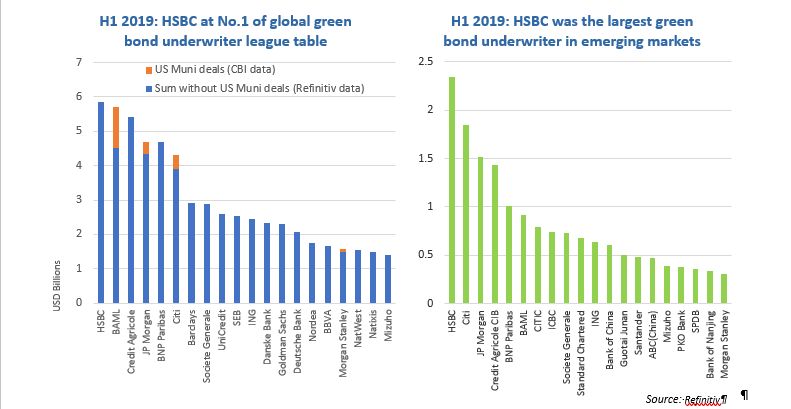 2018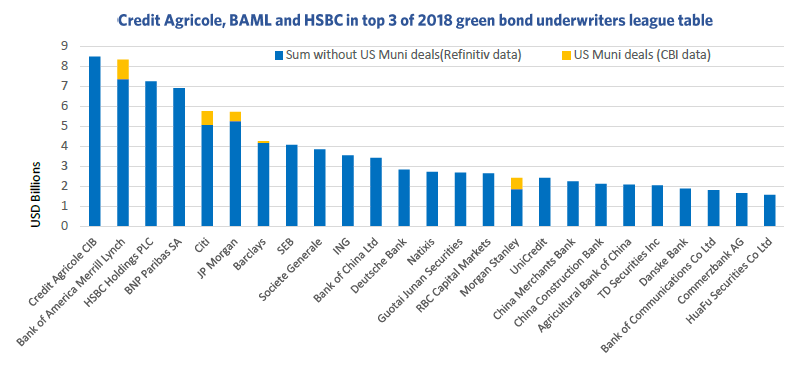 2017

2016
2015

2014

2013