Climate Bonds Initiative is an international organisation working solely to mobilize the largest capital market of all, the $100 trillion bond market, for climate change solutions
We promote investment in projects and assets necessary for a rapid transition to a low carbon and climate resilient economy.
The strategy is to develop a large and liquid Green and Climate Bonds Market that will help drive down the cost of capital for climate projects in developed and emerging markets; to grow aggregation mechanisms for fragmented sectors; and to support governments seeking to tap debt capital markets.
Climate Bonds Initiative is an investor-focused not-for-profit. Our work therefore is an open source public good and falls into three workstreams.
1. Market tracking & Demonstration projects
2. Developing trusted a standard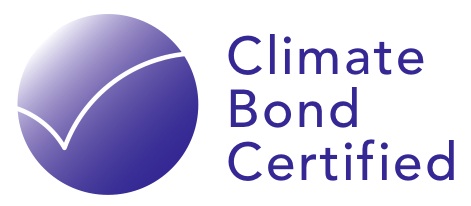 The Climate Bonds Standard and Certification Scheme is is a FairTrade-like labeling scheme for bonds. It is designed as an easy-to-use tool for investors and governments that assists them in prioritising investments that truly contribute to addressing climate change. The Standard is a public good resource for the market.
Climate Bonds Taxonomy is the backbone of the standard work – it defines investments that are part of low carbon economy.
The Climate Bonds Standard is overseen by a Board representing $32 billion of assets under management
3. Providing policy models and advice
Rapid change at very large scale will depend on a close working relationship between government, finance and industry. The Climate Bonds Initiative is developing policy proposals for all three sectors, including:
How to boost bank lending to renewables by adapting the $3 trillion covered bonds market to create renewable energy covered bonds.

Delivering on the promise of large-scale energy efficiency (e.g. getting to 85% of housing stock within 10 years).

Policy risk insurance for renewable energy bonds, to be provided by a consortium of governments.