Haran Siva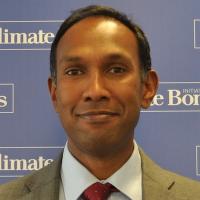 Australia & New Zealand Manager
Professional Bio
Haran has been with Climate Bonds Initiative since 2016 as a Senior Advisor. He is currently Country Manager for Australia and New Zealand, having previously covered Indonesia and India.
Haran has over twenty years of experience in banking and professional services firms. He started his career at PwC as a chartered accountant before moving to Deloitte as a Director of Treasury Advisory Services. He then spent a number of years at BNP Paribas in London in origination and structuring roles in fixed income and structured finance.
Haran is based in Sydney, Australia.
Internal team information