Berlin Hyp's Green Pfandbrief was the first covered bond issued as a Green Bond. We are proud of that pioneer work and would at the same time like to encourage others to follow our example by adding more sustainability to the capital market. Together with the Climate Bonds Initiative we want to encourage issuers to aid in the transition to a low carbon economy.
Bodo Winkler, Head of Investor Relations & Credit Treasury at Berlin Hyp AG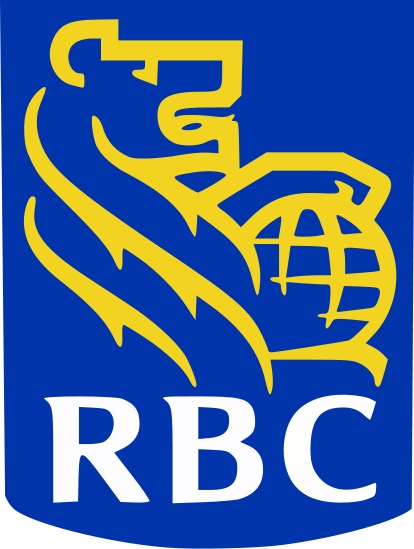 We're joining because we can see tremendous opportunity to develop this market for the benefit of investors and the environment, and we believe the Climate Bonds Initiative is the premier organization working to grow the sector. Together we believe we can make a difference.
 Stuart McGregor, Managing Director and Head of European SSA at RBC Capital Markets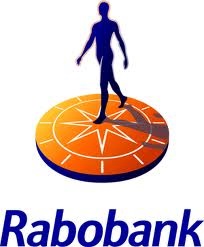 We joined because the effort the Climate Bonds Initiative is taking in encouraging issuers, supporting investors and developing standards is pivotal to growing this market - and we see many opportunities to work together, for example in developing green bonds for the agricultural and food sectors.
   Evertjan Manuels, Head of Corporate Fixed Income Origination at RaboBank 

The Climate Bonds Initiative is taking a leading role in building consensus for Green Bond standards and impact reporting mechanisms. As this market evolves, standardization should help attract investor demand and increase the liquidity of these bonds.  We will be working closely with Climate Bonds Initiative, bringing our perspective as one of the largest asset managers in the sector.
Kevin Holt, Co-head of the Americas Fixed Income at BlackRock

 At Credit Suisse we are aware of the risks of climate change and the need to develop capital market solutions that help with the rapid transition to a low-carbon and climate resilient economy. That will mean not only a huge expansion of public transport like railways, but also essential investments in everything from energy and water to sustainable food production.
We are keen to work with the Climate Bonds Initiative in educating the market and promoting climate friendly investments globally.
John Tobin, Managing Director and Global Head of Sustainability at Credit Suisse AG 

The development of the Green Bond sector is a good example of market innovation and social imperatives coming together to create something exciting that has the potential to make a real difference. We're pleased to join with the Climate Bonds Initiative in working to make this market a real contributor to addressing climate change.
Kirsty Britz, Group Director for Citizenship at Barclays
 

We're enthusiastic about the green bonds market, which we are discussing with many of our clients. We also see great potential for green property bonds where we did some groundwork.
Investors and NGOs have made clear that an independent standard on what is considered green is supporting the trust and transparency in the green bond market. The efforts made by the Climate Bond Initiative to define standards for an increasing number of assets are instrumental to the growth of the market, and we're looking to support that work.
Joop Hessels, Head of Green Bonds at ABN AMRO

Partnering with the Climate Bonds Initiative is a practical step for APG to support the development of new green bond investment mechanisms, standards and certification schemes which will provide international investors, managers and issuers with a level of comfort and certainty over what constitutes a green bond
Herman Slooijer, Managing Director, Global Credits at APG Asset Management

  UniCredit was a midwife of the first EIB Climate Awareness Bonds back in 2007. We're now gearing up to help grow this market into a major contributor to      addressing climate change. For that we're partnering with our friends at the Climate Bonds Initiative to promote awareness in the financial community.
Antonio Keglevich, Head of Green Bond Origination at UniCredit

We're committed to growing the green bonds market in all the markets we're working in around the world. The Climate Bonds Initiative is equally committed. We see them as a valuable partner in educating the market about opportunities and issues to ensure that market growth is sustainable while being rapid.
Nick Dent, Head of EMEA Syndicate at Nomura
 
 We believe a large and liquid green and climate bonds market is an important part of the financing solutions we need, to address climate change. We are very pleased to be partnering with the Climate Bonds Initiative to grow this market, and grow it quickly, and contribute to meaningful outcomes in the countries that need it most.
Henrik Raber, Global Head, Capital Markets at Standard Chartered
Many of the countries where we operate across Asia, Africa and the Middle East are likely to face a disproportionate share of the negative impact of climate change. They will increasingly need low-cost financing solutions to adapt their infrastructure, as well as to build and transition to pollution-free energy, clean water, and sustainable and productive cities.
Mark Devadason, Group Head of Sustainability at Standard Chartered

SLoCaT's motivation to partner with the Climate Bonds Initiative stems from a recognition that there is huge untapped potential in the private sector when it comes to funding sustainable, low carbon transport. CBI is doing a great job to put in place innovative mechanisms to tap these resources.
Cornie Huizenga, Secretary General of SloCAT

Much of the insurance industry's investments are in the form of bonds, which is why the Climate Bonds Initiative is a natural partner for us. Green bonds underpin the aims of the United Nations-backed Principles for Sustainable Insurance. We need collaborative, widespread and urgent action to tackle climate change as part of the sustainable development imperative.
Butch Bacani, Programme Leader at the UNEP FI Principles for Sustainable Insurance Initiative
 

Climate change is an enormous challenge worldwide, and addressing that challenge requires huge levels of financing. Climate bonds have the potential to make a major contribution to that financing. For the climate bond market to grow, investors need to have confidence in the green credentials of bonds. Climate Bond Standards play a vital role in ensuring that confidence.
Liliana de Sá Kirchknopf, Head of Private Sector Development within the Economic Cooperation and Development Division at SECO
 

Responsible investment is in ACTIAM's DNA. We are actively involved in the growing climate bond and green bond market, as we think they have the potential to make a real difference in addressing climate change. We support the Climate Bonds Initiative's efforts to develop this market, for example by developing clear Standards. (...)  We recommend our fellow investors to become a Climate Bonds Partner and work with us in tackling issues like green definitions.
Erik Jan van Bergen, Chief Investment Officer at ACTIAM