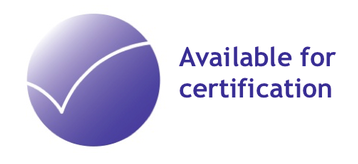 Water-related investments account for an enormous part of the capital assets of developed countries, and are a huge part of investments being undertaken in developing economies. A recent Intergovernmental Panel on Climate Change (IPCC) report shows that substantial climate adaptation infrastructure will be required to ensure future clean and secure water supplies. A clear understanding of what sorts of investments are consistent with improving the climate resilience of water assets will help bond investors quickly determine the environmental credentials of water-related green and Climate Bonds.
Water Criteria Development
Water Criteria development has been led by a consortium consisting of the Climate Bonds Initiative, AGWA, Ceres, CDP and the World Resources Institute (WRI). To create the Criteria, the consortium convened a Technical Working Groups (TWG) and an Industry Working Group (IWG) with representatives from investors, public utilities, water NGOs and international policy bodies from around the world.
The Criteria are being developed in 2 distinct phases.
 
Phase I focussed on Grey Infrastructure Assets 
Phase I of the Water Criteria and the initial TWG focussed primarily on screening grey (built) infrastructure projects and assets. The Criteria developed in Phase 1 are now available for the certification of built or grey water infrastructure assets and projects.
The release of these Criteria will allow investors to easily prioritise built water infrastructure projects that are seriously considering their climate impacts and climate resilience. These include investments in clean water projects, water treatment infrastructure, agricultural irrigation systems, storm and flood drainage and protection, amongst others.
In respect of addressing climate resilience, the Climate Bond Standard will certify water infrastructure bonds where the issuer has carried out a sufficient Vulnerability Assessment, and if necessary, prepared an appropriate management response plan to any climate risks identified therein.
Any questions on the Water Criteria?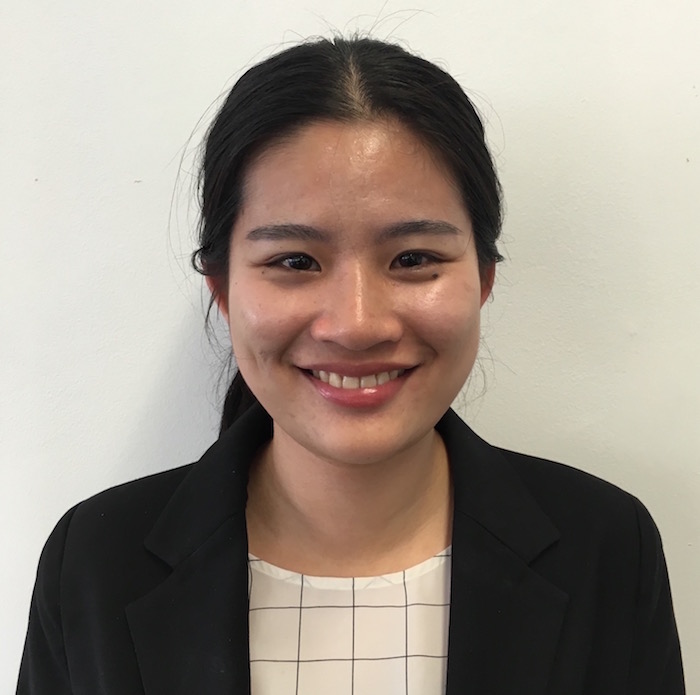 Please contact Lily Dai at lily@climatebonds.net
For issuers considering certification under these Criteria, the resources box below provides links to a variety of supporting information. It should be noted that input from a water specialist may be needed to prepare the necessary documents for verifier assessment and Climate Bonds certification. It is likely that this expertise can be found within the engineering or similar department of the issuing entity. Please see the Guidance Note to Issuers and Verifiers for more information on this. However, if needed, the Climate Bonds Initiative can recommend technical specialists who can assist in preparing the necessary information for certification. Please contact us if you would like to hear more.
Phase II focuses on Nature Based Green Infrastructure Assets
During the latter stages of Phase I, it became apparent that an in-depth look at water-related nature-based green and hybrid infrastructure would be beneficial to investors and issuers, to complement the Criteria for built water infrastructure.
Phase II, currently underway, is therefore focused on developing criteria for screening nature based green infrastructure for water projects and natural asset restoration and remediation.
Experts Involved
Phase II TWG Lead Specialist

Alliance for Global Water Adaptation
Dr. John Matthews
Secretariat Coordinator
Water TWG Lead Specialist
Phase II Technical Working Group Members
World Bank Group's Environment & Natural Resources Global Practice
Valerie Hickey
California Organized Investment Network (COIN)
Peter Streit
Investment Officer
European Investment Bank
Nancy Saich
Senior Advisor on Climate Action & Environment
UNESCO-IHE
Prof. Michael McClain
Professor of Ecohydrology
World Business Council for Sustainable Development


Tatiana Fedotova




Manager, Water Cluster

University of North Carolina


Dr. Larry Band


Director, Institute for the Environment

Tetra Tech


Dan Christian




Senior Water Resource Engineer

Deltares


Cees van de Guchte




Scenarios & Policy Analysis

American Water Works Association


Cynthia Lane




Director of Engineering & Technical Services

IUCN Global Water Programme


Dr. James Dalton


Coordinator Global Water Initiatives
​
UNEP-DHI Partnership
Maija Bertule
Programme Advisor
Alliance for Global Water Adaptation


Christine Chan

Ceres


Monika Freyman




Director, Water Program

World Resources Institute


Todd Gartner
Senior Associate, Food, Forests & Water Program
Stockholm International Water Institute


John Joyce




Chief Economist, Water Economics

UNEP


Dr. Musonda Mumba




Ecosystem Based Adaptation (EBA) Flagship Programme Coordinator

Deloitte Consulting LLP
Will Sarni
Director & Practice Leady, Water Strategy, Social Impact Services
Earth Security Group
Margot Hill Clarvis
​

Senior Manager

Organica Water
Ari Raivetz
CEO
 
Stockholm International Water Institute
Torgny Holmgren
Executive Director
 

Charles Rives Watershed Association




Bob Zimmerman




Executive Director

Bioatlatlantic Institute
Marco Follador
Director of Adaptation Planning
University of California, Division of Agriculture & Natural Resources
Ted Grantham
​

Cooperative Extension Specialist in Climate & Water

Denver Water
Laurna Kaatz
Climate Scientist
 
ICATALIST
Dr. Elena Lopez-Gunn
Director
 
2030 Water Resources Group (hosted by IFC) 

Rochi Khemka
Regional Coordinator
Conservation International
Dave Hole
​

Senior Director, Global Synthesis

US Geological Survey
Janet Cushing
Deputy Chief, National Climate Change & Wildlife Science Center
The Nature Conservancy
Jorge Gastelumendi
Senior Policy Advisor
 
Arup
Jason Fairbairn
Senior Hydrogeologist
 
U.S. Army Corps of Engineers
Charles B Chestnutt
​

Institute for Water Resources

Global Environment Facility
Christian Severin
Senior Environmental Specialist
 

International Institute for Applied Systems Analysis


Junguo Liu
Research Scholar Ecosystems Service & Management
U.S. Environmental Protection Agency
Lisa Hair
Senior Environmental Engineer
 
U.S. Army Corps of Engineers
Debbie Larson-Salvatore
​

Institute for Water Resources


 

 

 

 

 

Beijing Forest University



Benjamin Denjean

 

 

 

 
Phase I TWG Lead Coordinators
Sharlene Leurig, Sustainable Water Infrastructure Program, Ceres. Sharlene directs the Sustainable Water Infrastructure Program at Ceres, a national nonprofit helping institutional investors to integrate sustainability into the capital markets. With Ceres, she works with water service providers to build business models that are resilient to weather extremes, climate change and resource depletion. She also works closely with bond investors to develop credit risk assessment methods that appropriately value sustainable water governance and resource management, and to construct criteria for investment vehicles that will channel capital toward sustainable water systems.
Betsy Otto, Water Program, World Resource Institute. Betsy Otto is the Director of WRI's Global Water Program. Over the past several years at WRI, she has led development of Aqueduct™, a global water risk assessment and mapping tool to inform private and public sector investment and water management decisions. Betsy works with the Water Program team to develop and apply tools and information, and to engage business, NGOs and governments for positive change in managing water resources worldwide. Betsy also works with staff across WRI to incorporate water considerations and sustainable solutions for cities, energy, governance, finance, and climate adaptation purposes.
Cate Lamb, Water Program, CDP. Cate's role involves working with key stakeholders to deliver significant changes in the corporate management of water. Cate has ten years of experience in the environmental and sustainable development fields and has a strong technical, scientific and project management background. Cate holds a BSc in Environmental Science from Lancaster University.
Phase I Technical Working Group Members
Dr. John Matthews, Alliance for Global Water Adaptation (AGWA) John H. Matthews is the Secretariat Coordinator for the Alliance for Global Water Adaptation. He is housed by the Water Center at Colorado State University and SIWI. His work integrates climate change adaptation policy and science into sustainable natural resource management, infrastructure operations, and economic development. John has worked on five continents and some twenty-five countries. He has authored or co-authored recent books, papers, and reports on decision-making frameworks for adapting water infrastructure and ecosystems to climate impacts, resilient approaches to environmental flows, integrating ecological and engineering approaches to robust water management, and using new economic tools to support long-term sustainable planning.
Dr. Xavier Leflaive, OECD. Xavier Leflaive is a principal administrator at the OECD Environment Directorate. He has managed several projects related to the analysis of policies that support the development and diffusion of eco-innovations. He developed country profiles of non European OECD countries and China on policies to support eco-innovation. In cooperation with DG Environment, he assessed the national roadmaps to support eco-innovation, developed by EU member states under ETAP. He developed case studies on selected eco-innovations in several countries (including combined heat and power generation, micro combined heat and power, electric cars, carbon capture and storage, biopackaging, solar tiles) to explore the relationships between technical and non-technical innovations, the policy relevance of alternative patterns of technical trajectories, and innovative ways to transfer eco-innovation to developing and emerging economies.
Torgny Holmgren, Stockholm International Water Institute. Mr. Torgny Holmgren is SIWI's Executive Director. In his previous position as Ambassador at the Swedish Ministry for Foreign Affairs and Head of the Department for Development Policy, Mr. Holmgren was responsible for policies on global sustainable development. Mr Holmgren has recently served as Sherpa for Minister Gunilla Carlsson in the UN Secretary-General's High Level Panel on Global Sustainability. Mr. Holmgren is an economist from Stockholm School of Economics with experience from the Swedish Government Offices, as well as international organisations. Mr. Holmgren has earlier worked at the Ministries of Finance and Industry in Stockholm.
Dr. Christine Chan, Alliance for Global Water Adaptation (AGWA). Dr. Chan began her career in the mid 90s as a NASA Global Change Fellow and has been working on global environmental issues such as climate change, water risk, and sustainable investing ever since. She is the founder of Chan Environmental Consulting, a private practice specializing in sustainable strategies for large investors, including corporates, governments, and multilateral donors. Dr. Chan holds a PhD in Oceanography and an MBA in corporate strategy, and serves on the board of the Journal of Environmental Investing, the steering committee for the Alliance for Global Water Adaptation, and the technical committee of the Climate Bonds Initiative.
Dr. Cedo Maksimovic, Urban Water Research Group, Imperial College London. After having worked for 24 years at the Faculty of Civil Engineering, University of Belgrade and joining the EWRE Section in 1996 Professor Cedo Maksimovic created and heads the UWRG (Urban Water Research Group). His research fields include applied fluid mechanics in urban water systems: storm drainage, urban flooding water supply and interactions of urban water systems and infrastructure with the environment. In addition to lecturing on the MSc and UG courses, Prof. Maksimovic serves as a project co-ordinator of EPSRC, EU and UNESCO projects in UK, and other projects in Europe and in other continents dealing with the above topics.
Bob Zimmerman, Charles River Watershed Association. Bob joined CRWA as Executive Director in December 1990. Under his direction, CRWA has initiated groundbreaking ecosystem analyses and land-planning studies, helped reform land and water regulation, developed restorative technologies, and won major battles to restore and protect the Charles and its parklands. He received the International Riverprize on behalf of the Charles and CRWA in 2011. A long-time member of the Massachusetts Water Resources Commission and MassDEP Fees and Programs Advisory Committee, he also serves on the Board of River Network, and is a past Board chair of EarthShare New England and former Board member of EarthShare of America. Bob served two terms as an elected member of the Town of Littleton Board of Health. He lectures widely and teaches on water sustainability and transforming traditional water infrastructure to restorative and sustainable systems.
Mark Kim, DC Water, Washington DC. Mark Kim is Chief Financial Officer for DC Water, an independent authority of the District of Columbia with an annual operating budget of $440 million and a 10-year capital improvement program of $3.8 billion. Mr. Kim has overall responsibility for DC Water's financial management and policies, including: accounting operations and financial reporting; budget formulation and execution; program analysis and evaluation; treasury; controller; investment and debt management; and risk management.
Dr. LeRoy Poff, Colorado State University, Stream Ecology Lab. Dr. Poff is a stream and river ecologist who studies the role of natural environmental variability (especially in flow regime) and its modification by humans on ecosystem structure and function. Dr. Poff's research is typically interdisciplinary, as he works regularly with hydrologists, fluvial geomorphologists, and engineers on questions of river resilience in a world of global change. He has published extensively on the ecological consequences of hydrologic alteration and on the expected impacts of climate change on aquatic systems.
Dr. Casey Brown, University of Massachusetts, Hydrology. Dr. Casey Brown is Assistant Professor at the Department of Civil and Environmental Engineering at the University of Massachusetts at Amherst. He has a Ph.D. in Environmental Engineering Science from Harvard University and led the water team at the International Research Institute (IRI) for Climate and Society at Columbia University. His research focuses on climate and water resources, and he has worked extensively on projects around the world in this regard.
Dr. Mark Smith, IUCN. Mark Smith is the Director of the IUCN Global Water Programme. He leads IUCN's work on water, environment and development at global level and provides strategic leadership for IUCN on water policy in major international forums. He coordinates IUCN's flagship projects WANI - Water and Nature Initiative, and BRIDGE – Building River Governance and Dialogue. He also steers IUCN's work and knowledge on water and climate change, food security, governance and resilience, in collaboration with IUCN regional offices in Latin America, Africa, the Middle East, Asia and Oceania.
Bill Stannard, AWWA. Mr. Stannard has more than 35 years of experience providing consulting services to investor- and municipally-owned utilities covering management, operation, economic, and financial matters. His extensive experience encompasses formulation of financial systems and ordinances for compliance with regulations regarding the Clean Water Act and the Safe Drinking Water Act; comprehensive revenue requirements and cost of service studies; consulting engineers and financial feasibility reports related to the sale of revenue bonds; financial feasibility analyses; organizational and management reviews; and utility competitiveness studies.
Will Sarni, Deloitte. William Sarni is a veteran of sustainability and environmental consulting who has provided guidance to public- and private-sector enterprises for more than three decades. He is currently a director and practice leader with Deloitte Consulting LLP. Sarni's diverse client list includes Fortune 500 companies and multinational corporations, as well as nongovernmental organizations (NGOs). He has managed projects throughout the United States, Europe and Asia, working with some of the world's most recognizable brands. In addition, he led the development of environmental sustainability performance methodology for the 2011 and 2012 Best Global Green Brands. He is a member of the CDP Water Disclosure Water Advisory Council and an Advisor to the University of Cambridge Natural Capital Leaders Platform project, "The Right Value for Externalities," which focuses on the real value of water.
Thomas Panella, Asia Development Bank. Prior to working in South East Asia Department of Asian Development Bank, Mr. Thomas Panella worked as a Senior Water Resources Management Specialist for the ADB's Central and West Asia Department, Agriculture, Environment, and Natural Resources Division. His work included irrigation and integrated water resources management, and his countries of focus included Afghanistan, Pakistan, Tajikistan, and Uzbekistan with prior work in India, the Philippines, and Sri Lanka. Prior to ADB, he worked in the Environmentally and Socially Sustainable Development Department at the World Bank. He was a charter officer of the California Urban Water Conservation Council and served as its convener.
Dr. Guy Pegram, Pegasys, South Africa. Guy is a registered professional Civil Engineer with a PhD in Water Resources Planning from Cornell University (USA), with minors in resource economics and international development and has an Executive MBA from the Graduate School of Business, in University of Cape Town.
Matt Ries, Water Environment Federation. Matthew Ries has a B.S. in Civil Engineering from Valparaiso University and a M.S. in Environmental Engineering from the University of Notre Dame and is a registered Professional Engineer. Before joining the Water Environment Federation, Matt worked as a consultant for municipal water utilities and industrial clients in the planning, design, construction, and startup of water, wastewater, and stormwater infrastructures. Currently, Matt oversees the Federation's technical education and training programs and is liaison to their Sustainability Community of Practice and technical program manager for their 2008 Sustainability conference, 2010 Cities of the Future conference, and 2011 Energy & Climate Change conference.
Dr. Junguo Liu, IIASA, Chinese Academy of Sciences. Dr. Junguo Liu is a professor at Beijing Forestry University (China) and a research scholar at the International Institutes for Applied Systems Analysis (IIASA, Austria). His main research interests include hydrology and water resources, water-food relations, wetland research, ecosystem services and management, and the impacts of climate change on water, food and ecosystems. Prof. Liu is author of over 40 peer-reviewed papers, including research article in PNAS, Environmental Science & Technology and Global Environmental Change, and three letters in Nature and Science. He serves as an editor of Hydrology and Earth System Sciences (HESS) and an editor of Journal of Water and Climate Change. He is a consultant expert for many international organizations and NGOs including UN-Water, UNEP, WWF, IUCN and Water Footprint Network, as well as private companies e.g. Nestle and C&A.
Dr. Manisha Singh, WiseLion LLC. Manisha Singh, PhD, is a business strategy executive with broad expertise in developing innovative strategies that secure an organization's place at the forefront of its industry. With over 15 years of experience and a passion for helping organizations implement ideas that yield positive social and environmental impact, Manisha works with organizations to guide them through the process of better understanding, developing and leveraging their sustainability profile and helping them stay on track through reporting methods.
PHASE I INDUSTRY WORKING GROUP (IWG) MEMBERS:
Paul Wood, Water Fund LLC

Jessica Robinson, Asria

Mike Brown, San Francisco Public Utilities Commission

Piet Klop, PGGM

Manisha Singh, WiseLion LLC

Mark Kim, DC Water, U.S.

Paul Fleming, Seattle Public Utilities

Arturo Buenaventura Pouyfaucon, Abengoa Water S.A.

Hannah Leckie, OECD

Cameron Ironside, International Hydropower Association

Eric Schellekens, Arcadis