Status: The criteria for Marine Fisheries had been worked on for some time before it became clear that it required much more data in order for decisions on thresholds to be made.  In addition, the demand from issuers is not sufficient.  As such, work on this criteria is now on hold.  In order for others to benefit from the work done to date, it has been written up in order to provide initial pointers for what would be required for a restart to be considered.  
​
These Criteria were developed by a Technical Working Group (TWG). They recognise the diversity of countries, issuers and verifiers as well as the potential for secondary use of the Climate Bonds Standard by other entities such as Green Climate Fund, Corporate Social Responsibility (CSR) programs and impact investors. Many of the individuals represented here were also involved in the development of the Marine renewable Energy criteria.  
MARINE TECHNICAL WORKING GROUP who worked on the development of criteria for fisheries.
Lead Specialist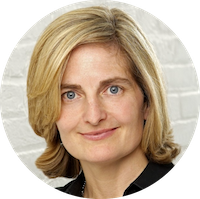 Versant Vision
Dr. Christine Negra
Principal
Marine TWG Lead Specialist
Technical Working Group Members
Each sector-specific eligibility criteria are developed along a set process. This ensures we create robust sceince-backed criteria that are useable in the market:

Disclaimer: The Climate Bonds Standard Board operates legally as an advisory committee of the Climate Bonds Initiative Board and oversees the development of the Climate Bonds Standard. Neither the Climate Bonds Standard Board nor any organisation, individual or other person forming part of, or representing, the Climate Bonds Standard Board (together, "CBSB") accepts or owes any duty, liability or responsibility of any kind whatsoever to any issuer which wishes to apply for any of its bonds to be certified under the Climate Bonds Certification Scheme ("Scheme"), or to any issuer whose bonds may at any time be certified under the Scheme or to any other person or body whatsoever, whether with respect to the award or withdrawal of any certification under the Scheme or otherwise. All advice or recommendations with respect to any certification under the Scheme or otherwise that CBSB provides to the Climate Bonds Initiative Board is provided to it in an advisory capacity only and is not to be treated as provided or offered to any other person.