Stuart Clenaghan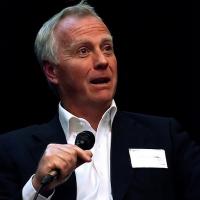 Professional Bio
Stuart's work at Climate Bonds focuses on bonds and forest protection measures. He is also principal at Eco System Services Limited.
Stuart spent 23 years at Lehman Brothers and UBS as a fixed income specialist. He has extensive experience in all aspects of the fixed income markets including origination, trading, and sales. At Lehman he was head of European money markets and medium-term notes, and then head of Eurobond trading. At UBS he co-headed European sales and, from 1998 to 2004, was responsible for fixed income e-commerce. Since leaving UBS,
Stuart has been an early-stage investor in sustainable forestry and environmental enterprises. His investments include the largest planted forest company in Uganda, a forest conservation private equity company, and a sustainable forestry management company in Peru.
Stuart is also a board member of Botanic Gardens Conservation International. He read Natural Sciences at the University of Cambridge and Industrial Sociology and Economics at Imperial College, London.
Internal team information