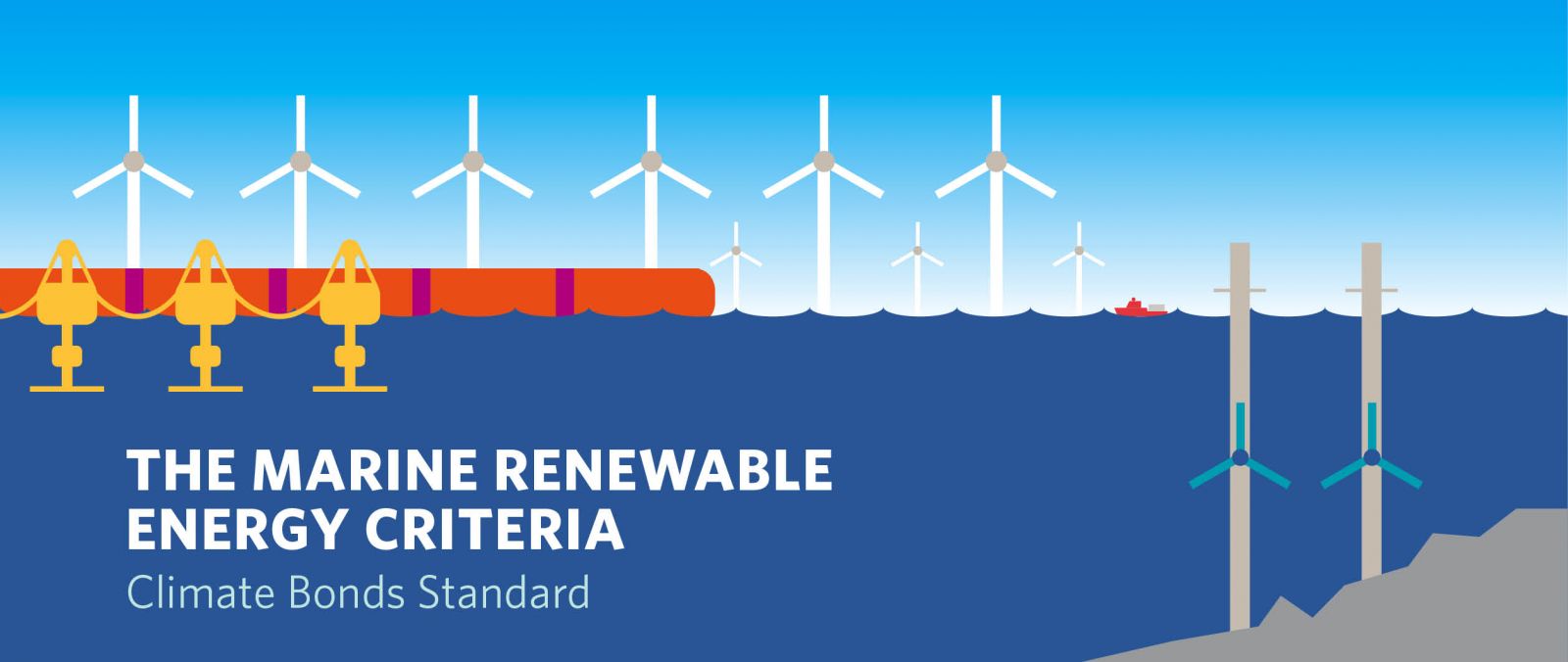 PUBLIC CONSULTATION FOR MARINE RENEWABLE ENERGY CRITERIA IS OPEN NOW
Update 14th June 2017: The Marine Renewable Energy Criteria was released for public consultation. We welcome and encourage all feedback on the draft Criteria. Please send your submission and comments to Katie House. Public consultation will run for 4 weeks closing on Wednesday 12th July 2017.
To hear more about the proposed Marine Renewable Energy Criteria sign up to one of the webinars we are running:
THE GOAL
To catalyse increased investment, by both private and public bodies, in material marine based climate mitigation, adaptation and resilience interventions. 
HOW?
By developing eligibility criteria for marine-related investments under the Climate Bonds Standard.
This definitional work will be informed by a Technical Working Group (TWG) made up of technical and industry experts. It will recognise the diversity of countries, issuers and verifiers as well as the potential for secondary use of the Climate Bonds Standards by other entities such as Green Climate Fund, Corporate Social Responsibility (CSR) programs and impact investors. 
The TWG will meet monthly to discuss and advise on the development of the sector criteria, before proposing a final standard.
Once completed and released, the marine sector criteria will allow certification of marine-related investments under the Climate Bonds Standard.
MARINE TECHNICAL WORKING GROUP
Lead Specialists
Versant Vision
Dr. Christine Negra
Principal
Marine TWG Lead Specialist

Clarmondial
Tanja Havemann
Founder
Marine TWG Lead Specialist
Technical Working Group Members
Each sector-specific eligibility criteria are developed along a set process. This ensures we create robust sceince-backed criteria that are useable in the market: