Technical Working Groups consisting of key experts from academia, international agencies, industry and NGOs, develop eligibility criteria for each low-carbon investment area.
Working Groups are responsible for:
Drafting a research brief that identifies the key issues and investment opportunities for the sector

Develop a discussion paper that reflects the technical working group process with proposed eligibility criteria for the key investment areas within the sector;

Making final recommendations about eligibility criteria to the Standards Board.
Technical Working Groups have so far been established for solar power, wind power, geothermal energy, bioenergy, marine renewable energy, hydroelectric power, low carbon buildings, low carbon transport, water infrastructure, forestry, waste management and land use: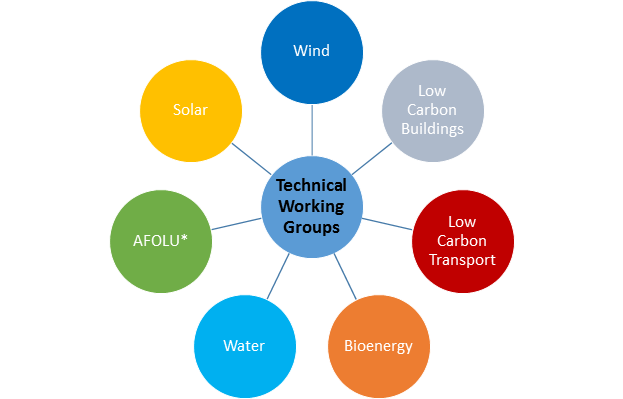 A large body of work already exists for each of the areas, conducted by various academic institutions and industry groups. The development of eligibility criteria by the Techncial Working Groups builds on this work rather than replicating it.  
Further Technical Working Groups are being established.  These will cover important areas such as Resilient Infrastructure, Industrial Energy Efficiency, Energy Storage and Energy Distribution.  Please contact the Climate Bonds Initiative if you are interested in contributing to these efforts.