Krista Tukiainen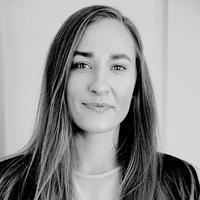 Head of Market Intelligence
Professional Bio
Krista oversees the global research pipeline of the Climate Bonds Market Intelligence team. The team's work is at the cutting edge of global green and sustainable finance and involves producing analysis to help shift capital towards building low-carbon, resilient societies.
Krista has led and contributed to projects ranging from country- and sector-specific green finance briefings to a study on the global state of play of post-issuance and impact reporting in the green bond market, as well as the inaugural global green bond issuer survey. Additionally, she is jointly responsible for data-related collaborations with external stakeholders. Krista works closely with the rest of the Client Services team to help disseminate Climate Bonds' data to partners who use it to build a variety of green and sustainable investment products.
An environmental economist by training, Krista has six years of experience from cross-sector advisory projects. She previously worked as a Consultant at the University of Cambridge's Centre for Sustainable Development followed by an ESG advisory role at London-based boutique firm Longevity Partners. She has also collaborated with impact-driven companies and investors, for example as an advisor to Sylvera Ltd, a start-up using machine learning to identify and carry out large-scale carbon sequestration projects, as well as UK-based VC fund Eka Ventures in helping to define their investment thesis and impact measurement approach.
Internal team information