How to ensure the transition label has impact- A joint Climate Bonds & Credit Suisse Whitepaper 
---
Resources:
Transition Feature: Flexible
News:
Latest Webinar, 30th Nov: Building a market for green transitions
Event speakers: Adam Matthews, Church of England Pensions Board; Anna Creed, Climate Bonds; Marissa Drew, Credit Suisse; Stephen Liberatore, Nuveen & Sean Kidney, Climate Bonds.
Conference 2020 Session, 8th Sep: 
A Path Forward For Transition Finance
Marisa Drew
, Credit Suisse &
Sean Kidney
, from Climate Bonds were hosted by Bloomberg television's
Francine Lacqua
on the launch session of the new transition framework during the Conference 2020.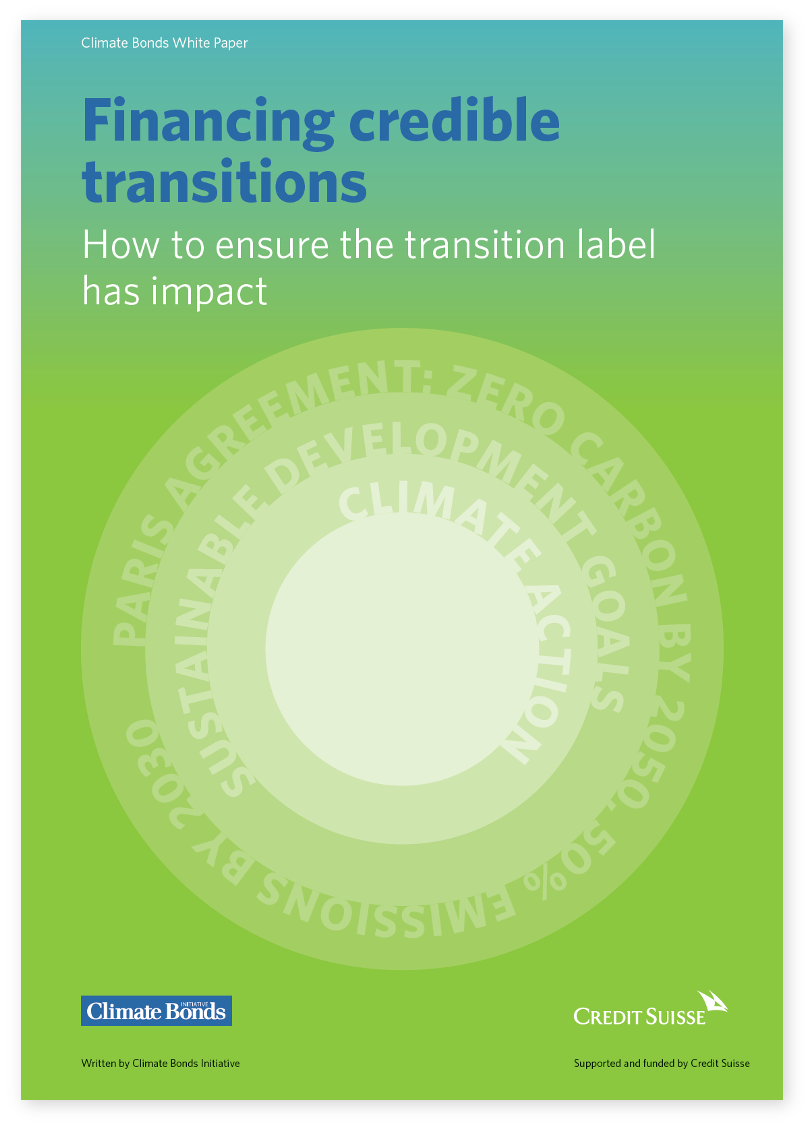 This Whitepaper presents a framework for identifying credible transitions aligned with the Paris Agreement
This paper has two purposes:
1. Define transition as a concept by presenting a starting point for the market to see a credible brown to green transition as ambitious, inclusive and aligned with the Paris Agreement (thereby avoiding greenwash).
2. Put forward a framework for use of the transition label in practice and propose clearly demarcated roles for both a green and a transition label.
---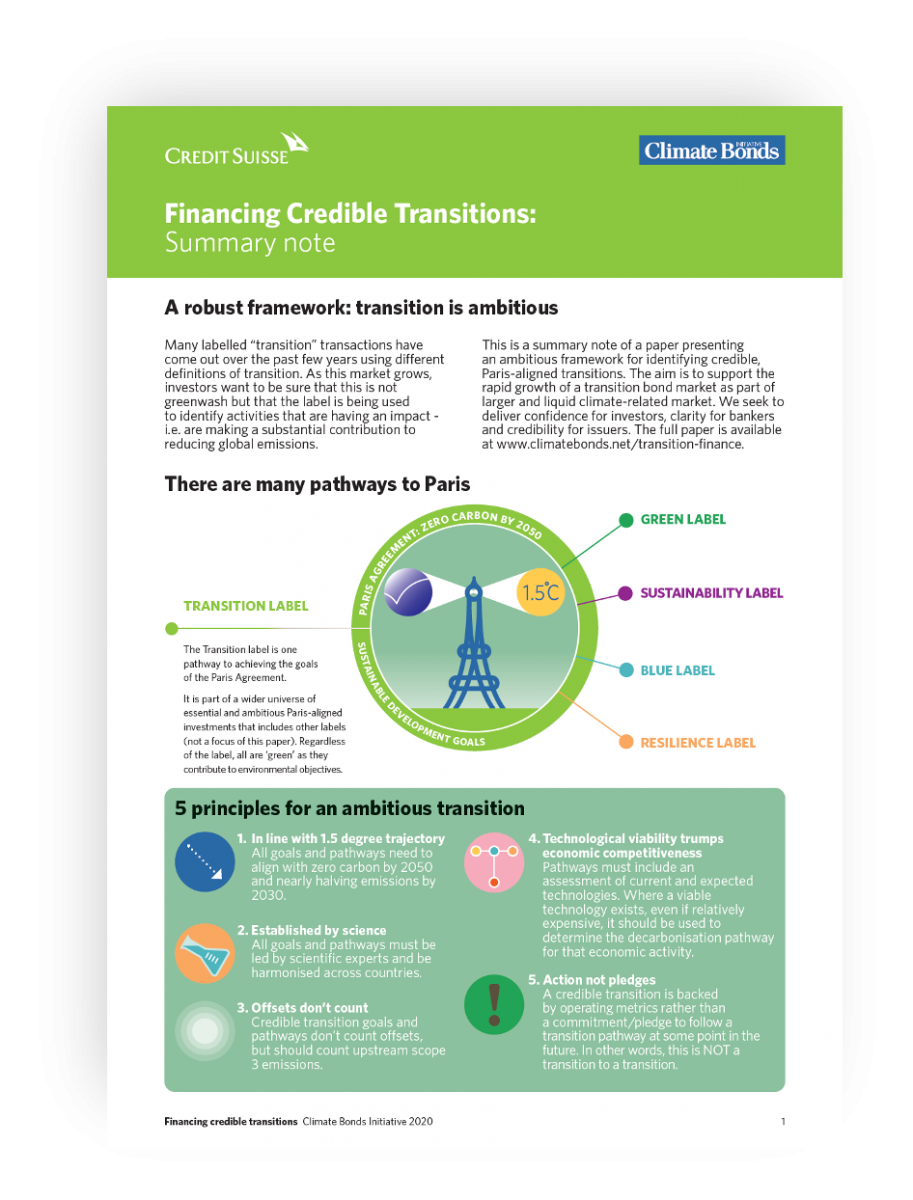 Financing Credible Transitions:  4 Page Summary Note
---
---
Transition flow for entities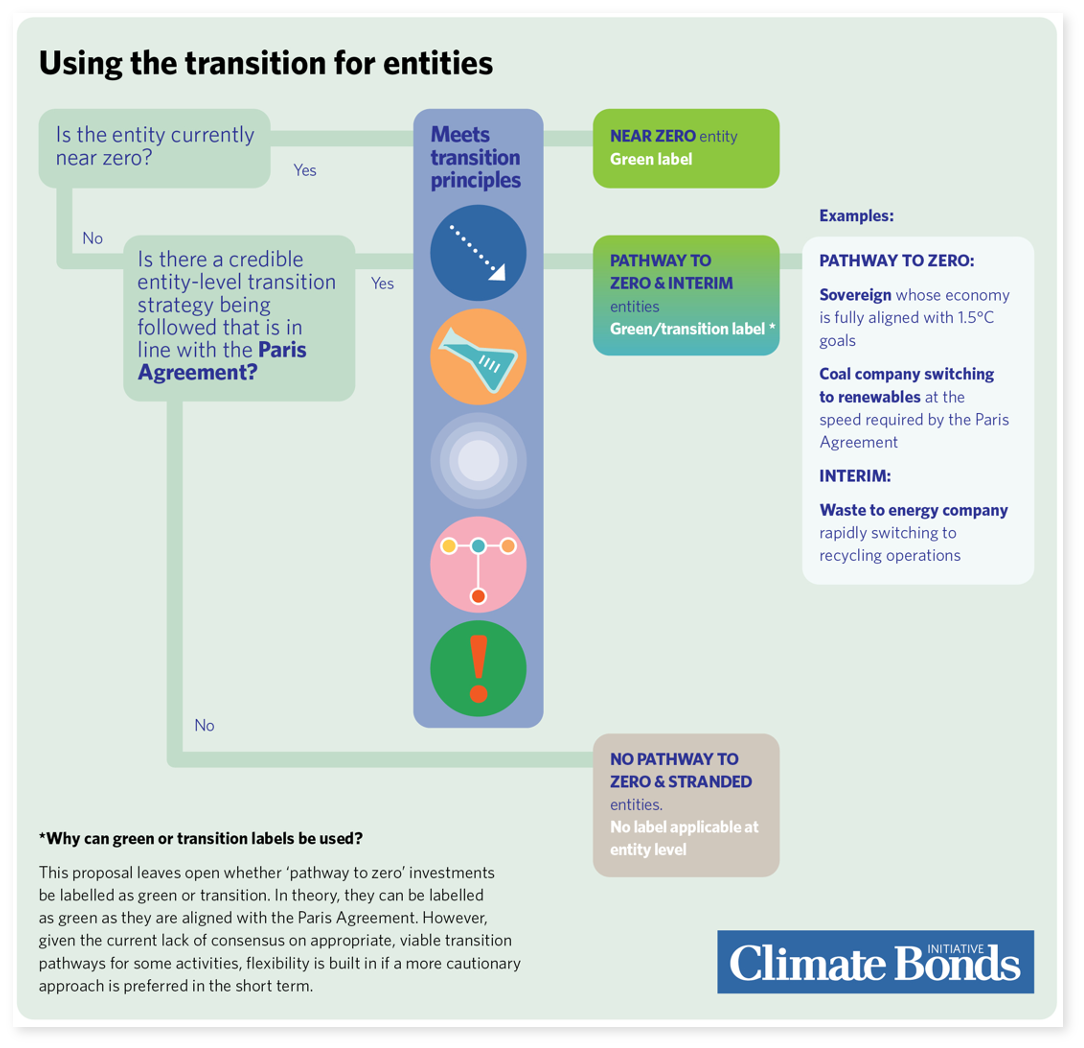 ---
Transition flow for activities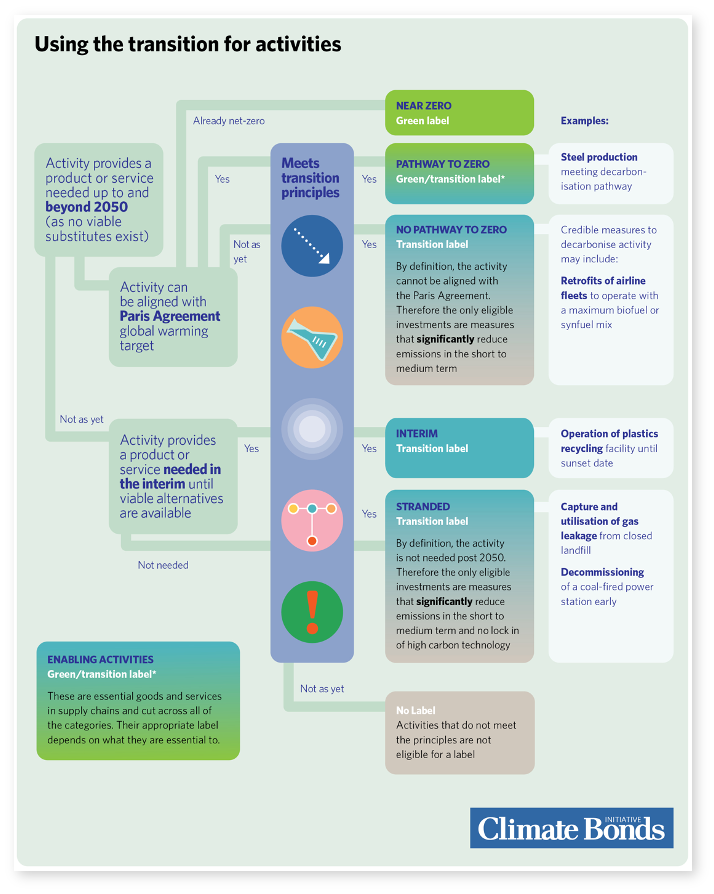 ---
 
Multiple pathways to achieve Paris goals and the SDGs
---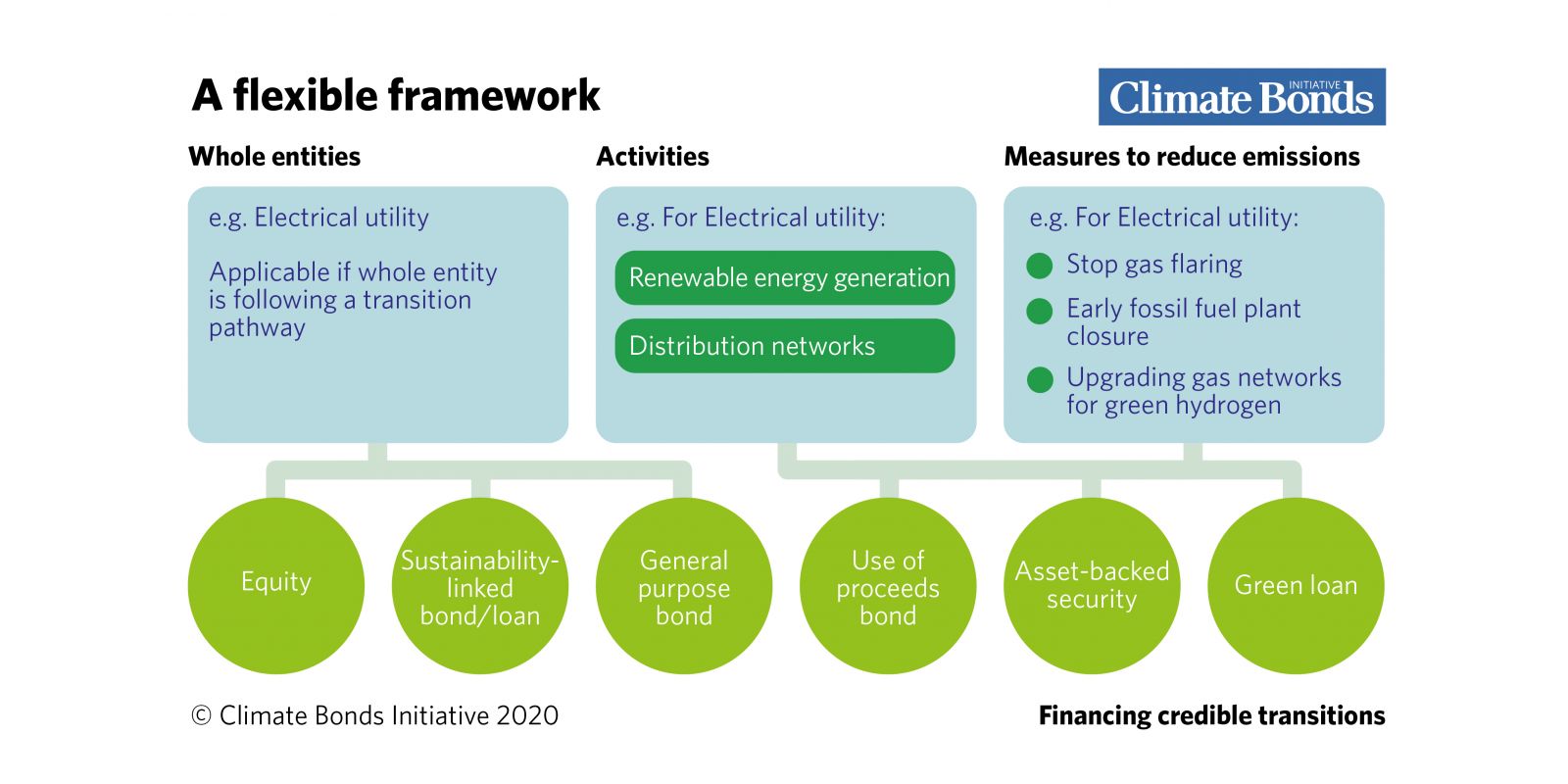 A flexible framework applicable to whole entities and everything that they do
---

An inclusive framework promoting an economy-wide transition
---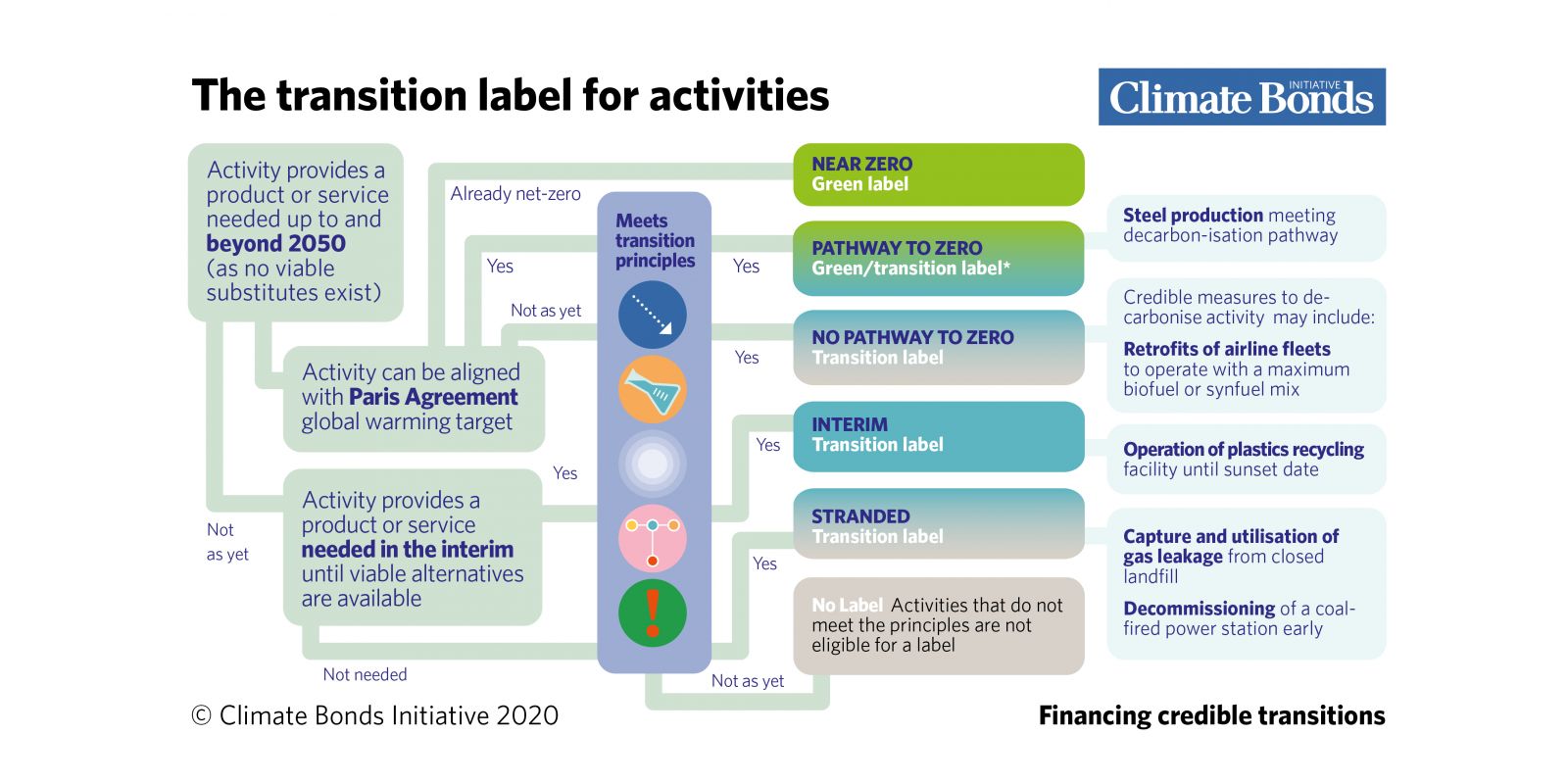 Who should use the transition label and how?