Posted: Dec 15, 2016 by Louise Patzdorf


2016 is drawing to a close, and while it hasn't been exactly full of good news for climate or humanity in general – there is a bright spot – green bonds!
2016 issuance has reached double that of 2015.
This is largely due to China (see chart below) but even without China, issuance has reached $55bn.
The big stories of this year have been emerging markets acceleration from China, India beginning to move and exciting developments in Africa and LATAM.
Sweden and Poland have given everyone an early Xmas present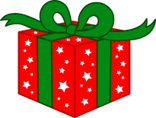 The Swedes have announced an Inquiry to promote the market for green bonds chaired by Mats Andersson, former CEO of the Fourth AP Fund.
We really like the terms of reference - check out the full story below.
Poland have beaten everyone to market with the world's first Sovereign Green Bond, and we now look forward to France, Sweden, Nigeria and others issuing during 2017.
We touch on Poland's' landmark further down.
So, here's our last Market Blog of the year, bursting with green bond stories for you to enjoy.
Green Bond issuance YTD
As of today, non-China labelled green bond issuance sits at $55bn and Chinese issuance consistent with international definitions is $23bn for a total of $78bn. 
Adding the $12bn of green bonds that are only aligned with Chinese standards sees the figure at $90bn.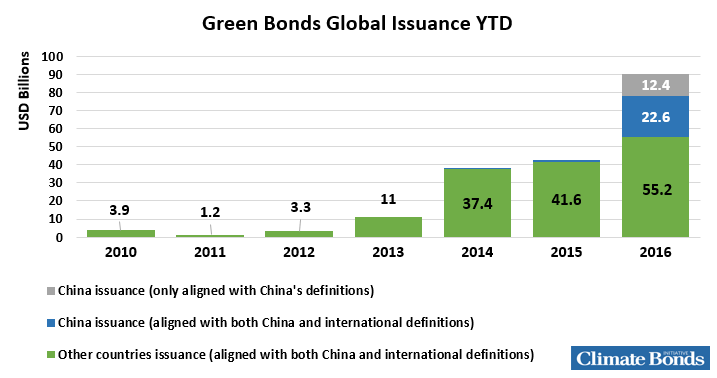 If all this green bond news excites you as much as it does us – why not consider joining us in our mission as Relationship Manager for our Partners Program! More details here.
Sovereigns
A Polish Xmas present!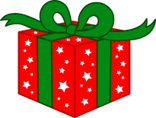 Poland has won the race started by France in April 2016 to be the first to issue a Sovereign Green Bond.
Sweden, Nigeria and Kenya are still on track to issue and Climate Bonds know of several other nations quietly working on plans.
So, 2017 may yet be the 'Year of Sovereigns.'
We'll have more to say in this special post out tomorrow, but in the meantime this is a great Xmas present for green finance from Poland.
Well done!
Sweden Green Bonds Inquiry
The Swedes are going about this in their typical thorough fashion. The full announcement in English is here or you can watch the 15 min press conference video and read the details in Swedish here.
This paragraph in the announcement caught our eye:
"The remit includes analysing and producing examples of project types that could be financed through green bonds, and proposing a structure for processes and criteria that identify green projects.
The inquiry is to also analyse and present proposals on processes and routines for third party validation of green bonds, and present proposals on what information investors need to make well-founded investment decisions."
All good, all round another excellent Xmas present, from Sweden.
Certified Climate Bonds 
San Francisco issues 2nd certified water bond for USD259.3m
The San Francisco Public Utilities Commission (SFPUC) has issued their second green bond certified under the Water Climate Bonds Standard, coming to market with a $259.3 million offering.
The 30-year fixed-rate notes, which have been issued in a series of tranches with an overall true interest cost of 3.21%, will be used to fund eligible projects linked to stormwater management and wastewater projects.
The bond will be repaid through the net revenues of the SFPUC's Wastewater Enterprise arm, which operates and maintains the city's sewer system.
Sustainalytics verified that the notes were in line with the Climate Bonds Initiative's Water Criteria.
Link to prospectus here.
Underwriter: Wells Fargo.
Australia's Monash University issues first Climate Bond from a University (AUD 218m, USD 163m)
This Certified Climate Bond is notable for a couple of factors.
It's a world first in the tertiary sector.
Secondly, the bond was sold primarily through private placement in the US market with demand reported at over $900m, indicating that American investors will take up quality green product regardless of political atmospherics around climate. The bond will finance low carbon campus developments and clean energy projects in line with the zero emissions target
EY provided the verification.
We wrote an extensive Blog on this Monash move and recent green bond developments in Australia a few days ago. It's well worth a look.
Another first from the US: New York State Housing Finance Agency (HFA) Certified Climate Bond under Low Carbon Buildings Criteria
Last week, we reported here on New York State Housing's certified Climate Bond for low carbon housing.
Here are a few extra details…
The bond will provide new houses to very low-income New Yorkers as well as targeting carbon reduction and sustainability measures.
All homes are compliant with the Climate Bonds criteria for Low Carbon Buildings.
We like this bond, and think Governor Andrew M Cuomo and his people are showing their own brand of climate leadership at a state level.
Let's have some more, please!
Underwriters: Citibank.
Corporate bonds
China's Bank of Communications issues biggest green bond EVER... RMB 30bn (USD 4.4bn)!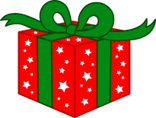 One of China's big five commercial banks, Bank of Communications, issued its inaugural green bond in the China Inter-bank market on 18th November.
At RMB 30bn (USD 4.4bn), it is the largest green bond issued in a single transaction, ever!
According to the prospectus, proceeds will be used to finance projects in:
energy saving;

clean transportation;

clean energy, pollution prevention;

ecological protection and adaptation;

resources conservation and recycling.
While exact projects are not disclosed, Bank of Communications has provided details on a series of environmental targets for the RMB 30bn proceeds' allocation in the prospectus, including reductions of:
0.8 to 1.6 million tce (ton of standard coal equivalent);

2 to 4 million tons reduction in CO2 emission;

15 to 30K tons COD discharge;

1 to 2K tons Nitrogen Ammonia discharge;

2 to 4k tons SO2 discharge;

400 to 800 tons NOx discharge;

and to achieve 1 - 2 million tons of water savings.
We have not found any information indicating that clean coal projects will be financed with the proceeds, so it is included in our database.
If future reporting confirms that clean coal projects are being financed, the bond will be removed.
The external review was provided by Deloitte.
GB1 (Excellent) grade was assigned by Moody's to this bond, making Bank of Communications the first China-based entity to undergo the new Green Bond Assessment process announced by Moody's earlier this year.
Underwriters: Industrial and Commercial Bank of China, Construction Bank of China, China Merchants Bank, Guotai Junan Securities, Haitong Securities, China Development Bank Securities, Everbright Securities, GF Securities, China Securities, BOC International.
Colombia: Bancolombia Issues First Green Bond for 350 Billion COP
Brazil, Mexico, Costa Rica and now Colombia. The LATAM list grows.
Last week, we reported that Bancolombia, Colombia's largest commercial bank, has issued its first green bond, raising 350 billion Colombian Pesos (USD 115m) to expand financial services for private sector investments that help to address climate change.
IFC was the sole investor in the bond.
Here are some more details:
The bond received a second opinion from Deloitte which has not yet been published.
Eligible projects are detailed in Spanish here and include:
Biomass;
Biogas;
Biofuels;
Geothermal;
Hydro – 'ideally small scale';
Solar energy;
Wind energy.
Sustainable construction:
Location choice: to take account of sun aspect, soil sustainability;
Sustainable materials: use of recycled and renewable materials;
Energy efficiency e.g. LED lighting, skylights, efficient air conditioners;
Renewable energy: e.g. solar panels. 
While the eligibility criteria include many 'easily green' areas, there are some areas which will require more work if Bancolombia decides to allocate proceeds to such projects.
Biofuel and hydro projects require additional information and disclosure.
For hydro, this will be around the size of the project and the size and location of the reservoirs.
For biofuels, we'd like to see some additional information, and transparency will be required on the feedstocks used and the governance around these.
As we noted in our initial Dec 6 blog announcing the bond, Colombia has been one of our Climate Bonds priorities for LATAM throughout 2016. We're now working with the Department of National Planning and other groups to lay the foundations for a domestic green bond market.
This initial bond has given that process a boost for 2017.
Felicitaciones Colombia!
Underwriter: Bancolombia.
BMCE Bank of Africa closes 1st green bond for 500m Moroccan Dirham (USD 50m) – 8.3x oversubscribed!
Banque Marocaine du Commerce Extérieur (BMCE) Bank of Africa, one of Morocco's largest commercial banks, came to market with its MAD 500m (USD 50m) inaugural green bond last week.
The deal was unlisted and was 8.3x oversubscribed.
All eligible projects are based in Morocco and managed by small, medium or large enterprises to develop local sustainable industry. An internal Green Bond Committee will oversee evaluation and selection of eligible projects on a case by case basis, with the help of external consultants specialised in the energy industry.
Disclosure on the proceeds allocation, environmental benefits and ESG risks will be done by the BMCE for each eligible project and will be integrated in the annual process of financial reporting.
Use of proceeds will be directed to:
Renewable energy;

Hydroelectric power plants (installed capacity of less than 15MW);

Wind turbines;

Biomass generation of heat or electricity;

Solar thermal and PV power plants;

Production of hot water systems for treatment processes and/or heating/cooling of local and/or domestic hot water;

Drying systems with high/low temperatures;

Geothermal.
Biogas installations fuelled by agricultural, industrial or municipal waste as well as wastewater.
Energy efficiency projects: investment in equipment, technology or projects to achieve a 20% energy saving (or 30% for commercial buildings) or 20% emissions reduction.
Vigeo Eiris provided a review of the bond which can be viewed in the full prospectus here (in French) or a summary of recommendations (in English) here.
The summary document contains recommendations form Vigeo Eiris on use of proceeds, project selection, management of proceeds and reporting. Recommendations include defining renewable energy and energy efficiency projects more specifically especially clarifying the baselines used.
Not all recommendations have been achieved yet but those which have not are in progress.
We would add to these recommendations that further information be provided around the specifics of certain types of energy generation especially:
Disclosure of eligible feedstocks for biomass projects;

Percentage of gas-fired backup allowed for solar thermal projects;

Environmental benefits of drying and hotwater systems.
Underwriter: BMCE Bank
Southern Power issues a second green bond for 2016 (USD 1bn)
US based energy provider Southern Power has just returned to the green bond market for the third time since 2015. Its latest bond consists of three tranches amounting to a total of USD 1.3bn, of this, two tranches are green totalling USD1bn. 
While there is no external review, from a green perspective, this is pretty simple - proceeds will be allocated to solar and wind energy projects in the US.  The information available does not specifically state whether the solar power is PV or solar thermal but we note all green bonds to date have been allocated to solar PV.
Southern Power's green energy portfolio includes 21 solar and wind projects in the U.S., representing approximately 1,550 MW of capacity owned, under development or under contract.
Reporting on allocation of proceeds of previous green bonds can be found here.
Underwriters: Bank of America Merrill Lynch, Barclays, BNP Paribas, Mizuho Securities, Scotia Capital, US Bancorp
BNP Paribas' inaugural green bond out (EUR 500m, USD 533m)
BNP Paribas have joined the surge of French issuance this year with its debut green bond for EUR 500m.  As we noted in early December, France is the 2nd largest country of issuance for labelled green bonds (with USD 15.8bn outstanding) and the largest issuer in Europe.
To accompany its inaugural issuance, BNP Paribas have put together some comprehensive reporting (here) which includes the green bond framework, prospectus, external reviews etc.
For this green bond use of proceeds is straightforward - all proceeds will be used exclusively to refinance 15 wind power projects and 3 solar power projects, both PV and Concentrated Solar Power (CSP).
The Oekom review states that for all Concentrated Solar Power projects, a minimum of 85% of electricity is generated from solar power – meaning that less than 15% is generate from gas power as a back up.
This is in line with the Climate Bonds criteria for CSP which requires that gas-fired back-up account for less than 15% of the electricity generated.
Excellent detail in reporting and great news!
BNP Paribas has also put together a Framework which includes additional eligible sectors for investment. These criteria will be used to select additional projects if new transactions need to be added to the pool.
Additional eligible assets include:
Renewable Energies: wind, solar thermal, solar PV, run-of-river hydro projects or upgrades to existing assets, bioenergy and geothermal;​

​

Energy Efficiency: Green buildings certified to minimum LEED Gold or BREEAM Very Good, retrofit of buildings, LED street lighting, smart grid;

Mass and Public Transportation: energy efficient public transport upgrades (e.g. alternative fuel/ electric buses), passenger and goods rail, metro and rail infrastructure, non-diesel rolling stock;

Water Management and Water Treatment: upgrades to treatment plants, water use minimization, leak prevention, irrigation, wastewater;

Recycling: development/upgrades of waste-to-energy, recycling of plastic, metals and paper.
   Underwriter: BNP.
We Blogged in both English et français recently on the global green leadership France has displayed over several years.
« La France sous les projecteurs: un acteur clé en matière de finance verte et d'investissement durable » ici, or in English here.
Vive la République!
Iberdrola Finanzas's EUR 750m green bond (USD 806.5m)
Spanish utility Iberdrola has issued an EUR750 million green bond and will use the funds to refinance wind farm investments in Spain. The issuance received a second opinion by Vigeo Eiris.
According to reports, Iberdrola said the issuance price is very competitive in an environment impacted by volatility in interest rates and credit following the US elections.
The company noted that green bonds usually attract higher demand thanks to interest from socially responsible investors.
This is Iberdrola's fourth green bond, making a total of 3 green bonds issued so far this year.
¡Felicitaciones!
Underwriters: Barclays, Goldman Sachs, BNP Paribas, ING Bank, Mitsubishi UFG, UniCredit, Lloyds.
Fabege borrows SEK 700m (USD 76m) through green bond Nya SFF green bond
Swedish financing vehicle Nya Svensk FastighetsFinansiering AB (Nya SFF) has issued its latest SEK 700m green bond.
Nya SFF is owned by five companies within the building sector in Sweden, including Fabege (which is also a green bond issuer and owns 20% of Nya SFF).
It is a financing vehicle which exists to enable its five owners to increase their focus on environmental issues. The full amount of the green bond will be borrowed by one of the owners (and well-known green bond issuer) Fabege.
The green bond framework states that commercial buildings which meet the following eligibility criteria are eligible for inclusion:
Certification existing or expected to either:




LEED Gold;

BREEAM In-Use Very Good;

Miljöbyggnad Silver.


 

And 25% less energy usage than applicable codes and the Swedish national average.
Additionally, the buildings must have 25% less energy usage than applicable codes and the Swedish national average.
LEED Gold and equivalent level certification shows great levels of ambition and is in line with the Climate Bonds Criteria for Low Carbon Buildings. Furthermore, the 25% improvement on the national average ensure that GHG reductions are ambitious against the national average.
The bond is listed on the Nasdaq Stockholm Sustainable Bond List.
Underwriter: Swedbank.
SKB (Stockholms Kooperativa Bostadsforening) inaugural green bond - SEK 300m (USD 32.5m)
The real estate industry greets another inaugural green bond issuer from the Nordic region.
SKB operates as a membership-owned housing co-operative in Sweden. It owns, manages, and rents a portfolio of apartments primarily in Stockholm to its members. 
The green bond received a second opinion on its green bond framework by Cicero.
It will finance projects under the following categories:
Renewable energy generation (wind and solar power);

Energy efficiency improvements in existing residential and commercial properties aiming to achieve:

a total energy use reduction of 25% minimum, per year and per square meter.

Miljöbyggnad Silver environmental certification.
Our understanding is that Miljöbyggnad Silver certification is in line with LEED Gold or BREEAM Very Good which means that it is in line with the ambition level in the Climate Bonds Low Carbon Building Standard.
Underwriter: Handelsbanken.
DunAn Holdings Group's first RMB 1bn (USD 145m) Green MTN
DunAn Holdings issued its first green bonds on China Interbank market. As a Chinese PoE (Private owned Enterprise), DunAn engages in large heating and ventilation system equipment, motors, and other machinery manufacturing.
It is also involved in the development, construction and operation of wind farms and photovoltaic power plants; and production of renewable energy.
The allocation of proceeds:
RMB886 million proceeds will be used for the following new projects: 

3 wind farms;

7 heat supply projects of which:

​

5 waste heat recovery - one of them is using * CDQ* waste-heat technologies;

1 is linked to renewable energy, and

1 has no information.

​

RMB114 million will be used to refinance 11 wind farm projects

.
So – what exactly is *CDQ* (Coke Dry Quenching)?
That was the first question we asked, too.
CDQ is waste heat recovery system used in iron & steel making industry. It uses gas instead of water in an enclosed loop to cool hot coke prior to its use as combustable feedstock in blast furnaces or other ironmaking processes. The hot gas can be recycled to create electricity, saving on energy consumption reducing CO2 and other pollutant emissions.  
We won't go into the entire primary steelmaking cycle, we do have a staffer who worked in steel for many years but please don't get him started, so quick-some more background on CDQ is here.
CDQ projects have been included within the UN CDM.
CDQ will fit under our industrial energy efficiency work stream and while there is no technical working group yet, some initial groundwork has been done for this to begin.
We do not have specific criteria but the research we have undertaken suggests that from an environmental point of view, CDQ is the best available technology for iron and steel production that uses the conventional blast furnace route and that the capture of waste heat allows savings in GHG emissions.
We have therefore included it in our data set.
Underwriters: Industrial Bank, China Development Bank.
Bank of Qingdao issue RMB 4bn (USD 577.9m) green bond
According to the prospectus, proceeds will be allocated to finance projects that can be categorized into Pubco's catalogue, including:
pollution prevention;

resource conservation and recycling;

clean transportation;

clean energy and

adaptation.
Bank of Qingdao only disclosed two "typical projects" to be financed, including a solar farm and energy efficiency improvement for a thermal power plant. The energy source of the plant is not specified – a thermal power plant could include: geothermal, waste-to-energy or fossil fuels.
Details are light at this stage but initial review indicates that all areas to which proceeds will be allocated are aligned with the Climate Bonds Taxonomy.
We'll carry out further review as reporting is released.
EY undertook the external review.
Underwriters: Guotie Jinan Securities, Zhongdu Securities.
JS Nantong Rural Bank's inaugural green bond, RMB 500m (USD 72m)
Bond proceeds will be used for 5 projects, including:
a solar farm with 12MWp capacity;

two sewage treatment plants;

a WEEE recycling project;

and a water-use efficiency project for fish farming, which can reduce 90% of fresh water use and reduce pollution accordingly.
Underwriter: Guotie Jinan Securities.
External Review: EY.
Asset Backed Securities (ABS) 
Brazil's Suzano issues first Brazilian green ABS for BRL 1bn (USD 291m)
Last week we blogged about Suzano's green bond – the first Brazilian entity to issue a bond in Brazilian Real. Here are some more details:
SITAWI has provided a second opinion on the framework and although it is not public – they were kind enough to let us take a look. It notes that…
Proceeds will be used to finance Suzano's sustainable forest management activities, including:
the maintenance of areas already certified;

the expansion of areas in the process of being certified (they will comply with the national and international standards such as the FSC, Cerflor (PEFC) or equivalent certification);

other projects aligned with the FSC/Cerflor requirements, such as the maintenance of (plant) nurseries, planting and harvesting activities, any expenses incurred to acquire the certifications as well as training and monitoring for the certifications.
We have a Technical Working Group busy on land use criteria at the moment so although we don't have clear criteria yet, international certification from bodies like FSC will be part of the criteria.
In addition to certification, we will be looking for robust disclosure – particularly around new forests: where they are, what land it is on and whether they are clearing land with high conservation value.
These will all be important factors as we see more bonds linked to sustainable forestry in the future.
There's a report here on the recent Brazil's New Economy Forum Climate Bonds held in London last week with numerous Brazilian stakeholders, including Suzano.
Sustainable land use, agriculture and forestry are big issues in the world's ninth largest economy. Have a look.
Muito bem, Suzano for being the first and showing leadership!
Development Banks 
KfW issue latest USD 1.5bn green bond
KFW have issued their 3rd bond of 2016. As with other bonds, proceeds will be used for its environmental investment program – more details here. Second review from CICERO here.
Investor make-up: European investors = 35%, American investors = 34%. Investors included IKEA and TIAA Global Asset Management.
Underwriters: Bank of America Merrill Lynch, Goldman Sachs, Société Générale.
But wait, there's more!
In their Capital Market Activities 2016-2017 statement posted a couple of days ago, KFW outlined a 'Strong commitment to qualitative development of green bond market' as part of next year's directions.
"We will continue our commitment to the green bond segment as issuer, investor and Executive Committee of Green Bond Principles member in 2017. Germany's G20 presidency will provide us with the opportunity to continue our dialogue about the responsibility of the capital market not only with market participants but increasingly with the political sphere as well," Gunther Braunig, executive board member in charge of capital markets from Frankfurt, said in comnents reported by Environmental Finance.
African Development Bank (AfDB)'s SEK 1.25bn green bond
This is AfDB's first green bond for 2016, and the 11th green bond issue since their inaugural bond 6 years ago. Proceeds will be used to finance projects eligible under their green bond framework. Cicero provided a second review for the framework.
China's Exim Bank's first green bond RMB 1bn (USD 145.3m)
Export-Import Bank of China is one of three development banks in China, and the first to issue a green bond. The Export-Import Bank of China is a state bank owned by the Chinese government and under the direct leadership of the State Council.
Proceeds will go to;
energy saving;

clean transportation;

clean energy;

pollution prevention;

ecological protection and adaptation;

resources conservation and recycling.
The expected environmental impacts include the reductions of:
83,184 tce/year;

25,912 tone CO2 per year;

2,894 tone SO2 per year;

707 tone NOx per year.
External review: CECEP.  
Underwriter: Agricultural Bank of China, Donghai Securities, Bank of Nanjing, Bank of Luoyang.
Stop Press!
And here's another green bond issued for AfDB in less than 2 weeks - this time it is a green Kangaroo bond!
The AUD 55m (USD 41.3m) issue was underwritten by Nomura and has a 3.5% coupon, with a whopping 15-year tenor.
The AfDB have been a regular green bond issuer since their inception bond in March 2010.
Well done for their tenacity!
Municipal bonds 
City of Oslo NOK 2bn (USD 237.4m) (This bond was mislabelled as green and so we have now taken it out of our database)
Norway's City of Oslo came to market for the second time with a NOK 2bn green bond issued at the beginning of the month. At over USD 230m, the bond is the largest NOK-denominated bond issued to date and one of the larger bonds from the region.
The City Government selects eligible projects which comply with the categories listed in the Green Bond framework:
Energy efficiency and sustainable buildings;

Water management;

Low carbon transport;

Sustainable urban planning.
The bond has received a second opinion from CICERO.
The City has adopted the following targets for its climate and environmental policies:
Direct greenhouse gas emissions should be reduced by 50 % by 2030, compared to 1991 level (equivalent to a reduction of 0.6 Mton CO2);

All greenhouse gas emissions should be phased out by 2050.
Underwriters: Danske Bank, Nordea, DNB, SEB, Pareto Securities, SwedBank.
City of Mexico's inaugural green bond (MXN 1bn, USD 50m)
Last week, we reported that Mexico City became the first sub-sovereign issuer of a green bond in Latin America!
A few extra details:
The review from  Sustainalytics outlines the following areas as eligible for investment:
Sustainable Transport;

Sustainable Buildings;

Renewable Energy;

Energy Efficiency;

Water Efficiency and Wastewater Management;

Pollution Prevention and Control;

Conservation and Biodiversity;

Climate Change Adaptation.
The review also notes the following new and existing projects as potential projects to allocate funding towards:
New and existing Mexico City Metro installation and repair;

Existing light rail rolling stock;

Existing Bus Rapid Transit construction and maintenance;

New Water projects: collection, treatment, maintenance, stormwater management and drainage facilities;

New LED street lighting.
While some of the areas identified in the framework would not be eligible for Climate Bonds certification (e.g. LEED Silver buildings), the projects identified for potential investment appear on initial research to meet guidelines.
Congratulations to Mexico – a hugely important first for the region!
And some great disclosure coming with it.
Underwriter: HSBC
City of Portland, Oregon's USD 16.2m green bond
Oregon's City of Portland has just issued its first green bond to finance LED street lighting.
The bond is part of the City's strategy to meet its Climate Action Plan (CAP) to achieve a 40% reduction in carbon emissions by 2030 and an 80% reduction by mid-21st century (1990 baseline).
This bond is financing the conversion of nearly 51,000 high-pressure sodium bulbs to energy efficient LEDs of the City's outdoor lights. The expected benefits include a lower energy consumption as well as a decrease in maintenance costs. The project is expected to be completed by April 2018.
The City anticipates that the bond's use of proceeds will save more than 28 million kWh annually, equivalent to a 77% reduction. An actual saving amount will be disclosed in future disclosure documents for a period of 5 years.
LED lighting is an easy win for city street lighting, enabling substantial energy savings with short pay back periods.
While it is disappointing that there is no external review or certification, this is not unusual for bonds of this small scale and we applaud the very detailed reporting in the prospectus.
Underwriter: Wells Fargo.
City of Vasteras, Sweden – SEK 750m (USD 81.2m)
The city of Vasteras issued its inaugural green bond for SEK 750m to support the municipality's emissions reduction target of 60% by 2020. The green bond framework has received a second opinion from CICERO.
Eligible projects fall under the following categories:
Renewable energy: solar, wind, bioenergy from forest and household waste and thermal energy;

Energy efficiency: district heating/cooling, smart grids, energy storage and recovery;

Sustainable transport: public transport, electric vehicles, bicycle paths, logistics leading to reduced carbon footprint from transportation;

Low-carbon commercial and residential buildings: certified to LEED Gold, BREEAM very good or Miljöbyggnad silver; or renovations leading to a 35% reduction in energy use;

Waste management: recycling, re-use, rehabilitation of contaminated land;

Waste and wastewater management and

Adaptation, biodiversity protection and nature conservation.
There is great detail in the review from CICERO which clarifies potentially problematic areas such as: the exclusion of peat as a feedstock for bio energy, the exclusion of fossil fuels for transport projects and the clarification that biomass feedstock will be forest and household waste only.
Further, buildings projects need to achieve a minimum of LEED Gold or equivalent which shows excellent ambition!
Underwriter: SEB
Other thematic bonds 
Tokyo Government Issues AUD 125m (USD 93m) Test Ahead of Green Bonds
The Tokyo Metropolitan Government has issued AUD 125m bond to fund solar panels and the installation of LED bulbs in buildings owned by Tokyo. The bond was not marketed as 'green' but as a "Bond for Supporters of the Environment in Tokyo".
The bond was sold to retail investors in the Tokyo area and is a trial bond before Tokyo offers green bonds.
While the proceeds will be used to finance green projects, we have not yet included it in our database as it does not meet the reporting and tracking requirements outlined in the Green Bonds Principles.
Dutch Development Bank (FMO) issued SEK 700m sustainability bond
Proceeds are used to finance green projects (renewable energy, efficiency and agriculture) and inclusive finance (responsible financial products and services by poor and vulnerable populations).
They have excellent reporting which can be accessed here and includes a full list of projects leant to through the use or proceeds. Approximately 86% of proceeds are lent to green projects and the remainder to inclusive finance projects.
Projects are located across the developing world including Tanzania, Peru and India.  
Underwriter: Danske Bank.
*We are proud to note that FMO is a partner of the Climate Bonds Initiative.
Cofinimmo's Green and Social bond private placement (EUR 55m, USD 58m)
Belgian REIT Cofinimmo is a new entrant into the Market Blog with their has issued their first green and  socialbond.  
Proceeds will finance buildings meeting either an environmental goal (BREEAM Very Good minimum) or a social goal (e.g. healthcare, affordable housing etc.). 
The Second review was provided by Vigeo Eiris. 
Underwriters: Belfius, BNP Paribas and Degroof Petercam.
Bonds not yet aligned with international definitions and best practice 
Jiangsu Guoxin Investment Co, RMB 200m (USD 28.9m) out
The bond proceeds will be used for four projects, including 2 wind farms projects and 2 projects "Replacing Small Units with Large Ones". While wind farms are fine, the other 2 projects are linked to coal where smaller power stations are being replaced by larger ones.
Although replacing small coal-fired power stations with larger ones can improve efficiency and 'clean coal' projects are included in the PBoC's green Catalogue, any projects relating to coal are excluded from our database.
Regular readers will know the reasons for this, but to briefly summarise Climate Bonds policy: given the rapid transition which needs to take place to stay within 2 degrees of warming all coal-fired power stations need to be replaced as soon as possible – any investment in coal is therefore not included because it extends life of coal based energy generation.  
Furthermore, projects relating to coal are not in line with what most international investors' expectations of green.
Underwriters: Industrial Bank, China Development Bank Securities.
Bank of Urumqi, RMB 500m (USD 72.4m) green bond
RMB500 million will be used to finance projects and assets that are in line with PBoC's Catalogue. Specifically, proceeds will go to three clean transportation projects, one energy saving project and one pollution prevention project.
Bank of Urumqi have provided two examples of the "typical projects" that will be financed. One is a waste management plant while the other is an urban railway station construction project.
While the other projects appear to be in line with our criteria, the station construction is problematic. The construction of the station includes 5 tunnels which are expected to reduce over ground car traffic flow around the station. ICE based infrastructure is not part of the Climate Bond Taxonomy though EVs and hybrids are. Furthermore, for station buildings to be included, they would have to meet energy efficiency criteria - there is no disclosure to indicate that this is the case.
Should further information arise which indicates that the station infrastructure will not support car travel, we will look at including the bond.
EY undertook the external review.
Underwriter: Bank of China.
Gossip 
Nigeria to issue $63m of 'Green Bonds' in Q1 2017 with proceeds going to solar power, transport, forestry projects, reports Bloomberg.
We have spoken about Nigeria before, it's good to see Environment Minister Armina J Mohammed is moving the project along.
Bangladesh green bond possible? And Former Bangladesh Bank Governor has emphasised the need for issuing green bonds to attract more foreign direct investment. The Sustainable and Renewable Energy Agency (SREDA) has just added their voice, pointing to discussions with government over potential green bond issuance.  
Kenya to Announce Green Bonds Policy in 2017.
Indonesia may be the next Asian country to enter the green bond market.
Cape Town plans to issue a Green Bond by June 2017.
Mumbai is planning its first green bond issuance on international capital markets.
Lagos (Nigeria) and Dakar (Senegal) also hope to launch municipal green bonds in 2017.
Sound Transit sells USD 477m in green bonds this week.
UK Local Govt Funds GBs in 2017?
Renovate America's Annual Green Bond Impact Report has just been released.
Academic joins Climate Bonds Advisory Panel: Kwangyul Peck is President of South Korea's Yonsei University Climate Finance Institute Co-Director, Yonsei (MIT Project on Climate and Economy).
Deutsche Kreditbank is given best Green Bond Rating by Oekom.
SEB's green bond list is out.
VanEck Plans Green Bond Fund.
India's CRDA to tap capital markets by the end of 2017.
Ygrene to issue green bond 'once a quarter': Environmental Finance reports Renovate America's new $283.6m PACE bond/green ABS to close later in December.
Fibria: "If we decide to go for a new (dollar) bond it will be a Green bond," says CEO Marcelo Castelli.
Modern Land says going "green" brings multiple benefits while only increasing overall cost minimally.
Brazil's BNDES unveils $144m green bond fund for renewables.
EU Commission report on green bonds just released.
New IFC Report states that estimate climate-smart investment potential in selected sectors is:
$1.3 trillion for Brazil from 2016–2030;
$2.1 trillion for India from 2016 – 2030;
$104 billion for Nigeria from 2016– 2030.
China: A specific 13th Five-year Plan on Wind Energy has been released. The plan includes a target for wind power to account for 6% of China's power by 2020. This will require RMB 700bn (USD 100bn) annual investment and…they are looking for innovating financing models and reduced financing cost. 
For those who made it to the end, here is a listening treat – catch a 30-min podcast with our CEO here: http://www.bondbuyer.com/podcast/.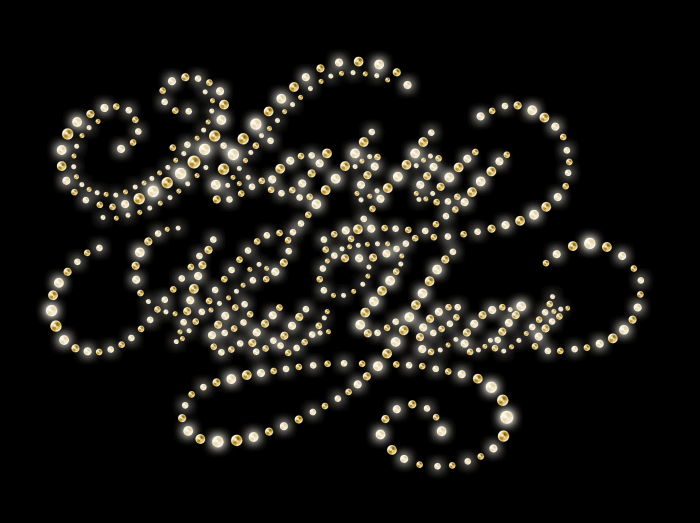 See you in 2017!
Also, a Christmas-themed chart for you all – happy festive season to all our readers.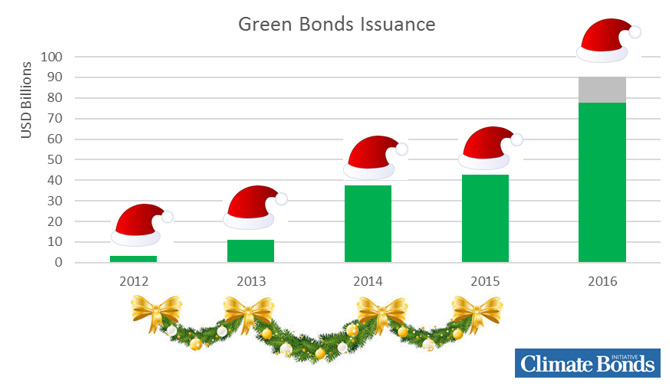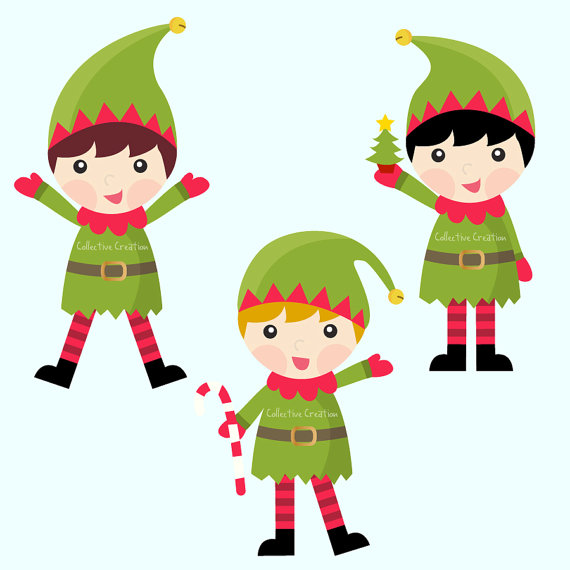 The Markets team: Bridget, Camille, Alan and Caroline
& the climate elves in Communications.  
Disclaimer: The information contained in this communication does not constitute investment advice and the Climate Bonds Initiative is not an investment adviser. Links to external websites are for information purposes only. The Climate Bonds Initiative accepts no responsibility for content on external websites.
The Climate Bonds Initiative is not advising on the merits or otherwise of any investment. A decision to invest in anything is solely yours. The Climate Bonds Initiative accepts no liability of any kind for investments any individual or organisation makes, nor for investments made by third parties on behalf of an individual or organisation.