Doubling sovereign Issuance... Doubling sovereign Issuers... Climate finance objectives pre - and post-COP26

The number of Sovereign Green, Social and Sustainability (SGSS) issuers more than doubled during 2020, despite strong headwinds facing all markets. In February 2020, we listed 10 nations in the Sovereign Green Bonds Club; one year later, club membership counted 22 sovereign issuers according to our world first Sovereign GSS Survey report. 
USD41.2bn had been issued by the end of 2020, marking a rather impressive 65% increase on the previous year. The year-on-year increase was largely due to the emergence of the social and sustainability categories which together accounted for USD8bn.
At the time of publishing this post, twenty-four (24) national governments have issued SGSS bonds totalling cumulative USD111bn, including, Poland, France, Lithuania, Egypt & Thailand. The market is still in its infancy. The first sovereign green bond was issued by Poland back in 2017. In comparison, USD24tn of vanilla sovereign debt has been issued over the same period, with GSS bonds holding a slender 0.5% share of the total.
The space for expansion is vast.   

Note: Some of the issuers in the table have issued multiple GSS bonds which fall into more than one category. 
Italy Leads out in 2021  
2021 has already seen strong momentum gathering in the SGSS market, with Italy raising EUR8.5bn in Europe's largest green bond debut to date. Investor demand was very encouraging with the offering being about 10 times oversubscribed and the deal pricing with a greenium. 
The bond was issued shortly after Italy published its sovereign green bond framework with the assistance of a team led by ICF, which included the Climate Bonds Initiative. During the preparation of the framework a sizeable pool of EUR34.8bn eligible green expenditures was identified coming from six sectors including renewable electricity and heat, transport and energy efficiency.
According to the latest reports, Spain plans to roll out its previously foreshadowed sovereign green program later in 2021.
UK looks to pre-COP program
During the spring budget announcement on the 3rd of March, the UK reconfirmed its intention to issue its first sovereign green gilt this summer, with a further issue planned for later in the year as they look to build out a green curve. 
Cumulative issuance for the financial year will be a minimum of GBP15bn, and a UK green bond framework will be published in June. The UK also confirmed their plan to issue a green retail savings product this summer through National Savings & Investments, the government-backed retail savings scheme.  
Singapore set for its sovereign green 
Singapore recently revealed its intention to issue sovereign green as part of its Singapore Green Plan 2030.  Deputy Prime Minister Heng Swee Keat cited deepening market liquidity for green bonds and attracting green issuers, capital, and investors as being some of the key objectives behind the government's intention to issue, recognising the importance that sovereign green bonds play in developing the green bond market and Singapore's ambition to become an Asian green finance hub. 
Recently, plans to issue from Pakistan have also been announced. Pakistan is said to be targeting the sale of USD500m in euro-denominated bonds to help support the development of hydropower in the next few months. 
Multiple benefits reported by issuers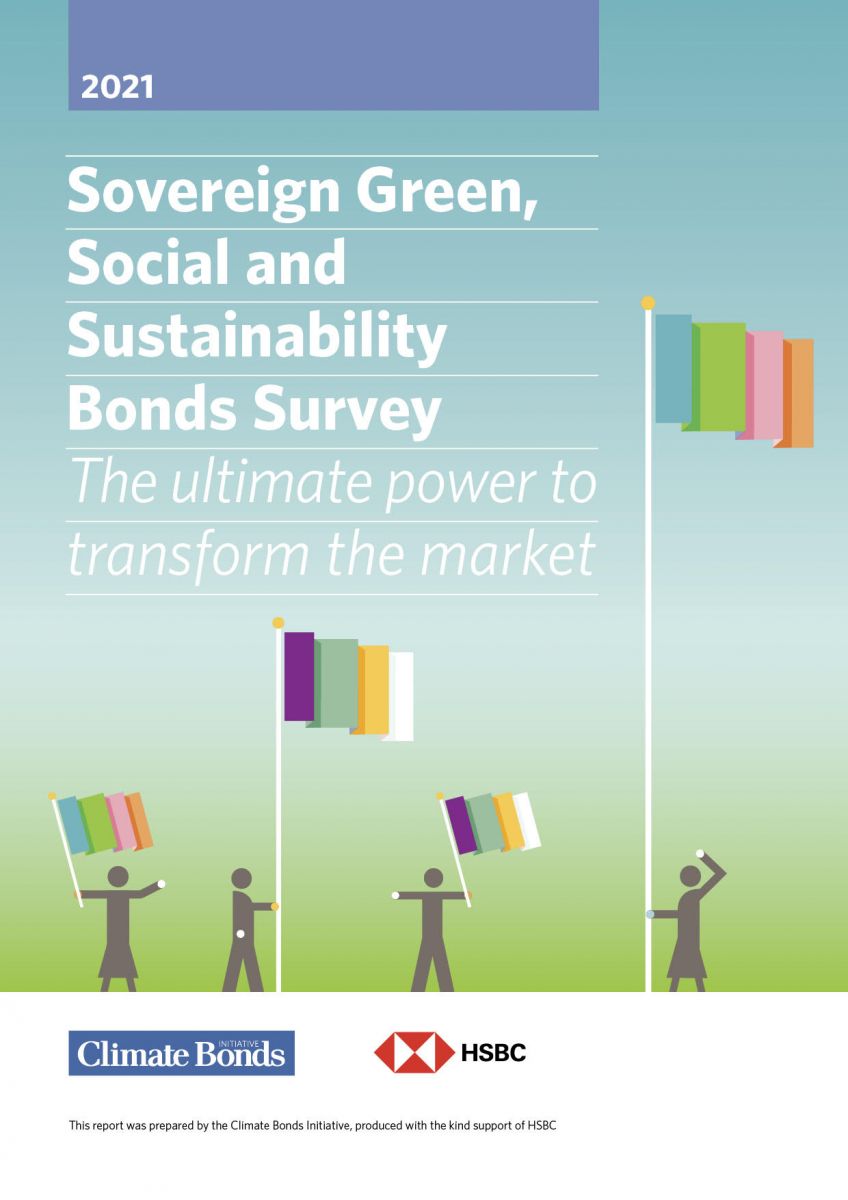 Our January 
Sovereign GSS Survey
 outlined multiple benefits to sovereign green issuance which included interest saving costs, the speed with which an issue can be brought to market, a reputational boost and the opportunity to ignite local markets. The 
report
 also highlighted the speed at which nations can come to market once the in-principle decision is made by governments. 
Considering this, it seems like the most obvious question is not whether to issue, but when to issue - and the answer is 'as soon as possible.'  
Germany's twin bond issue is a prime example of the benefits that can be achieved: the German sovereign green bund priced with a greenium of 1bp, maintained a lower yield in the secondary market, and exhibited lower volatility compared to its vanilla twin. This is evidence that investors attach a premium to the green label, offering cheaper financing to DMOs, and indicating green bonds may provide a relatively more stable investment.
Double the club
2021 has already seen Sovereign GSS issues from three repeat issuers, Hong Kong, Chile and France.  New issuer Italy should be joined by other market debutants as benefits of sovereign issuance gain increasing global recognition.
The list of possible new issuers in 2021/22 also includes Bhutan, Brazil, Canada, Colombia, Cote d'Ivoire, Denmark, Kenya, Peru, Spain, Uzbekistan, Singapore, Uruguay and Vietnam. 
Room in G20, OECD, MENA & Emerging Economies
We see sovereign GSS issuers doubling to forty with an increased focus on new entrants from emerging economies.
There's plenty of headroom left amongst G20, OECD and MENA nations for inaugural issuance or shifting more and more of their existing debt programs onto the green & sustainability bond spectrum. Our calls to increase sovereign issuance recognise that policymakers are well-positioned to lead this aspect of the wider green finance agenda. 
Building sustainable finance via sovereign green bonds should be high on the agenda for nations seeking to demonstrate pre COP26 concrete action on climate investment. 
Our coverage on sovereign GSS issuance continues in the run up to Glasgow, we're expecting more action – stay tuned!
'Til Next Time, 
Climate Bonds. 
Note: Italy's green bond is currently being reviewed by Climate Bonds analysts for inclusion in our Green Bond Database, publicly accessible here. 
---
Transition Finance Webinar Series
To find out more about Transition Finance register for one of our upcoming Transition Finance Webinars!

We had a very successful start to our series focused on China, here is the recording if you've missed the live broadcast. We continue the Transition Finance series with two more webinars, register your interest now. 
Asia-Pacific focused: 10:00 London / 16:00 Jakarta, Bangkok, Hanoi / 17:00 Singapore, Kuala Lumpur, Manila. 8th April. Register here
Latin & Central America focus: 10:30 São Paulo & Santiago / 07:30 Mexico City / 08:30 Bogota. 14th April. Register here