Climate Combatant Finance Ministries are using green bonds as a sustainable economic policy tool
With sovereign green issuance reaching USD24.6bn in 2019, almost 10% of the record $258bn…we take a closer look

Chile goes to market with 3rd round
Chile delivered a positive start to 2020 with a 3rd round of Climate Bonds Certified sovereign green issuance. Both the January USD and EUR deals were well received by the market. Low carbon transport remains the focus on Use of Proceeds according to the Ministerio de Hacienda. 
The inaugural 2019 issuance saw Chile become the twelfth member of the sovereign green bond club, the select group of national governments and finance ministries who have introduced green sovereign issuance in their suite of national responses to climate change. To date, Chile has issued a USD6.2bn (equivalent) in green sovereigns. 
Mexico next to join
Bloomberg is reporting that Mexico will start an investor roadshow on the 24th February to debut its SDG Sovereign Bond Framework, which would be used to issue green euro-denominated debt. The move was foreshadowed by Finance Minister Arturo Herrera in late January.
Total cumulative green bond issuance on December 31st was at USD1.5bn placing Mexico third in LAC behind Brazil and Chile. The positive impact on the market of a high profile green sovereign, combined with the recent world first Certified forestry green bond from FIRA (developed with the support of IDB) could lead to increased market volumes in 2020.  
Egypt moves in MENA
Egypt is set to lead the club membership from MENA with the Ministry of Finance's statement on Friday that the nation intended to be first in MENA to issue climate bonds and the selection of Deutsche Bank, Citibank, HSBC, Crédit Agricole to promote the process. HSBC and Crédit Agricole have been appointed as 'structural advisers.'
There are indications Egypt will tap a USD500m benchmark size issuance.
The move was foreshadowed as far back as 2018, with a series of preparatory announcements throughout last year. 
Preparations are also underway for wider market issuance, with the IFC and Financial Regulatory Authority (FRA) working in partnership on a Green Bond Framework since June 2018. Changes to Capital Markets Regulations, fee reductions for green bonds and other steps were undertaken taken by the FRA throughout 2019. 
Will an Egyptian green sovereign have a ripple effect domestically and throughout the region? We certainly hope so.
EUR10bn target says Spain 
The Spanish Treasury (Tesoro Público) is planning an initial issuance, between EUR4-7bn, in the first half of 2020, with a longer term target of EUR10bn. Treasury Secretary General San Basilio said the objective of the programme is to contribute to the financing of Spain's 'transición ecológica.'
El Mundo also quotes Deputy Director of Financing and Management of Public Debt, Rosa Moral stressing that although the Treasury "comes a little later" to sustainable financing, when it does, "it is to stay, and with a large volume." 
Whilst the Tesoro Público has been considering options for more than a year, last week's announcement is a firm step, confirming the commitment by made by Minister of Economy and Business, Nadia Calviño during COP25 that Spain would issue sovereign green during 2020. 
2019: The Netherlands example 
At EUR5.98bn (USD6.67bn) in May, the Dutch State Treasury Agency's (DSTA) issue remains the single largest Green Bond of 2019.
"Our ambition is to issue a 'dark green' bond.'"– said Minister of Finance Wopke Hoekstra at the time, stressing the green integrity of the deal. 
"The Certificate which we, as the State of the Netherlands, have obtained from the Climate Bonds Initiative is tangible evidence of this ambition. Our aim is to give an extra boost to the Dutch green capital market through the issuance of the Green Bond." 
The Sovereign's proceeds have been allocated to green or climate-related expenditures and investments including low carbon transport and energy efficiency. 
A significant proportion of expenditure related to water projects including funds for a state-of-the-art flood resilience system. 
Who's already in the Club? 
In 2016, Poland became the foundation member, issuing the world's first benchmark green bond of USD779m, followed six months later by France with the largest green bond in history at EUR7bn (USD7.56bn), Pacific island nation Fiji was the 3rd and Nigeria followed with a Climate Bonds Certified offering, a first for Africa on several levels. 
By December 2019, the sovereign club has grown to encompass small island nations like the Republic of Seychelles, Asia's financial centre Hong Kong and EU nations Belgium, Ireland and Lithuania. Total cumulative combined issuance has reached USD60bn (equivalent), not an insignificant amount. 
Table 1. Cumulative Sovereign Green Bond Issuance to date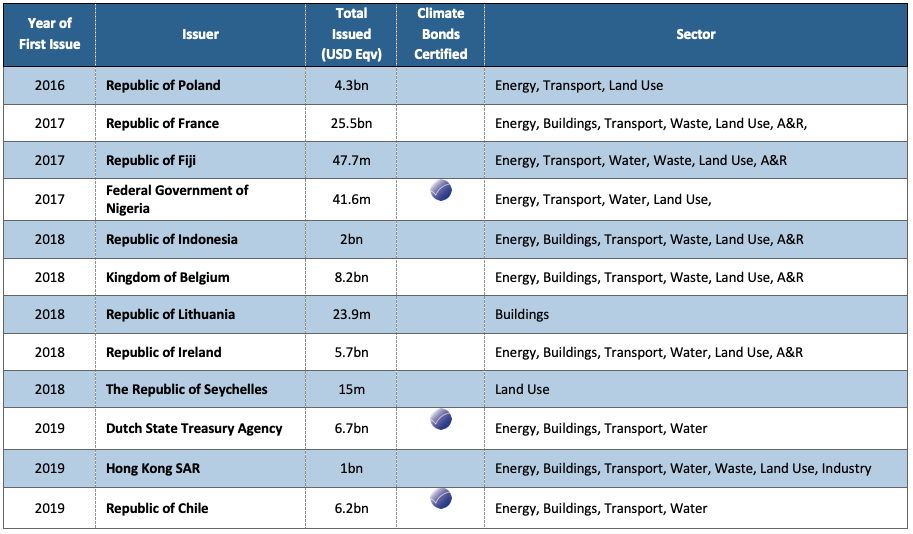 Back for more- multiple issuance 
The experience of issuance has encouraged some sovereigns to come to market on multiple occasions. The French government nine times, Belgium seven, Fiji four, Chile six, Poland three, Ireland twice, Nigeria twice, Indonesia twice and Seychelles, Hong Kong, Lithuania, & Netherlands once. 
The Dutch government indicated at the time of the first issuance of further offerings up to a benchmark EUR10bn in the years ahead.
How do sovereign greens price?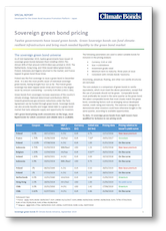 In September 2019 Climate Bonds analysed thirteen USD500m+ sovereign greens in a Special Report prepared for Japan's Green Bond Promotion Issuance Platform. 
According to the analysis: three exhibited a new issue premium, six were on the curve and three displayed a 'greenium.' 
Ten out of eleven (10/11) green sovereigns achieved larger spread compression than vanilla equivalents.
Look for more analysis from Climate Bonds in Q2. 
10 nations to come? 
There are 10 more nations that may join in 2020/21. Mexico and Egypt are already at the door of the clubhouse with Spain close behind.
High on the list of prospective members is Germany; an effort that the German government has labelled as support for the development of sustainable financial markets and in particular the green market segment.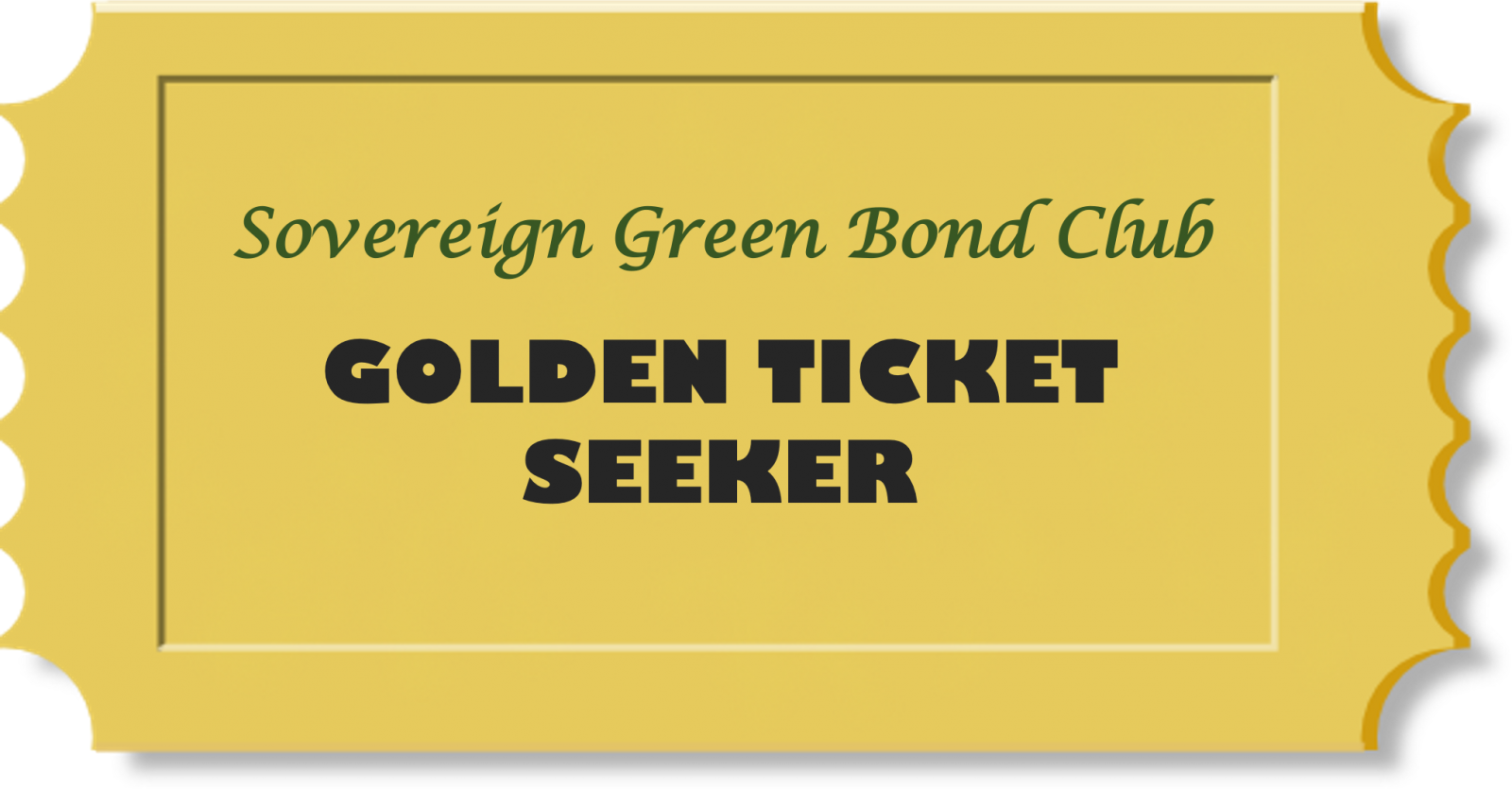 Sweden signalled way back in 2018 that 2020 was to be their year and are working to the deadline.  
Denmark and Italy are amongst European nations who have foreshadowed their inaugural issuances. 
New members are also coming from emerging markets. 
At the end of 2019, overall LAC cumulative issuance of green bonds stood at USD13.1bn. As at February 24th, its USD17.1bn. The green sovereign leadership from Chile has been one of the factors that has helped lift interest across the region. The active support of the Inter-American Development Bank (IDB) is another contributor to regional uptake in green investments. 
Peru, Colombia are now pointing towards their first issuance. The IDB supported the Chilean programme and has been assisting Peruvian government with the structuring of their foreshadowed sovereign.  Several smaller LAC nations could emerge in the future Sean Kidney foresees. 
From Africa, Kenya is steadily advancing towards their inaugural sovereign and the Ivory Coast is also making progress among other African nations.
MDBs have an increasing role, particularly for developing nations. The IFC was instrumental in the success of COP23 host Fiji's inaugural green sovereign of late 2017, the first from a small island nation.
Speaking in Abdijan today at a Coalition of Finance Ministers for Climate Action Sherpa meeting in the Ivory Coast, Dr Anthony Nyong, Director General of Climate Change and Green Growth at the African Development Bank advised that the AfDB is working with several African countries to "seize the opportunity" of green bond growth globally and issue sovereign green bonds. 
More than just sovereign green
Debates around sovereign bonds is extending further than green issuance. A February report from Grantham Research Institute for Climate Change & the Environment at the LSE has pointed to the need to integrate the value of natural capital into the issuance, analysis and stewardship of sovereign bonds with Brazil and Argentina as examples. 
Professor Nick Robins from Grantham has also identified another frontier for sovereign issuers, the Use the Proceeds towards supporting Just Transition, an area of extensive debate in both developed and emerging economies. 
Sovereign Transition bonds can also tie climate initiatives backed by green bonds and the human dimension increasingly underpinned by social bonds.   
The last word - Plenty of room in the clubhouse 
2020 could see the Sovereign Green Bonds Club becoming a substantial network of nations. 
A group where finance ministries and treasuries have grasped that green finance is central to combating climate change, transition investment and achieving the SDGs. 
The Use of Proceeds reflects infrastructure projects consistent with each government's approach to their NDCs. Sovereign issuance has prompted other financial institutions to come to market. They are becoming a subject for mainstream discourse. 
At the coming 27th OECD Global Forum on Public Debt Management (yes its a mouthful) in March, an entire session is devoted to sovereign green bonds and catalysing growth, to be led by our CEO Sean Kidney. The Chilean, French, Indonesian and Netherlands experience will also be discussed. 
But....there's no substitute for action. Ultimately, treasuries and finance ministries do what governments and ministers decide. 
There's still plenty of room amongst G20, OECD, European & MENA nations to commence a green programme in 2020. Or announce their intentions for 2021.  
Instead of prevaricating, this year's COP26 host Great Britain could heed multiple calls to act with a tangible announcement in the run up to the climate summit. 
Glasgow would also be a suitable global backdrop for other nations keen to demonstrate their high ambition for the following year. 
With twelve nations in the club and ten others publicly in the pipeline, 2020 has started well. 
If membership forecasts post COP26 in December are closer to thirty, and sovereign green issuance totals above 10% in a year we forecast to reach $350bn in green bonds, we'll measure that as real progress being made. 
'Till next time,
Climate Bonds
Dont miss our Day 2 Conference2020 session: "The Sovereign Bonds Boom: How Green Bonds are Driving Government Action"
Agenda and Registration here.