Green issuance is part of Chile's national economic policy to tackle Climate Change. New issuance in Euros coming in the following weeks

COP25 host nation, Chile has announced results from their inaugural USD 1,418 million sovereign green bond, the first ever issued in the Americas. The bond will finance projects dedicated to infrastructure for electrified public transport (trains, buses); solar projects; energy efficiency; renewable energy; water management and green buildings.  
The project portfolio has been Certified under the Climate Bonds Standard, Verification was provided by Vigeo-Eiris. The process of issuance was supported by the Inter-American Development Bank (IDB).​
Issuance in Numbers
The Ministerio de Hacienda reports that the goundbreaking green transaction attracted an interest rate of 3.53%  (the lowest obtained by Chile with a similar term in its history) and spread of 95 basis points over the US Treasury rate (also the lowest among emerging economies for issues at the same time).
Investor demand was high, peaking at USD6.7 billion, 12.8 times more than the new debt offer, with more than 300 accounts showing interest, including traditional investors of Chilean Sovereign bonds and new dedicated green bond investors.
This week's issuance followed the announcement made by Chile's Minister of Finance, Felipe Larraín, on the actions taken by the government to tackle climate change.
Who's saying what?
Felipe Larraín, Minister of Finance, Chile:
"Our administration is firmly committed to tackle climate change with concrete actions. The issuance of Chile's first sovereign green bond clearly reflects our commitment to further advance sustainable development with effective economic policy tools. The success of the transaction, with exceptionally low rates and an important diversification of our investor base, suggest we are on the right path."
Juan Pablo Bonilla, Manager, IDB's Climate Change and Sustainable Development Sector (CSD):
"IDB is proud to support Chile on their first green bond issuance as part of our commitment to helping countries in our region achieve sustainable development."
"We believe green bonds are excellent tools to allow public and private institutions mobilise investments at scale towards low-carbon and climate-resilient investments aligned with its international commitments and we hope to see other nations following Chile's example."
Justine Leigh-Bell, Deputy CEO, Climate Bonds Initiative:
"We congratulate Chile on its first sovereign issuance. It's a huge step in the development of green finance in Latin America and a benchmark for the region. It is also an example of national leadership towards fulfilling the Paris Agreement."
"We are happy to contribute to the consolidation of Chile's green finance agenda and we believe 2019 will be a great year for green bonds in Latin America".
The Last Word 
So far in 2018 we've seen a huge Climate Bonds Certified green sovereign bond from Netherlands and a smaller debut green issuance from Hong Kong and South Korea. Nigeria is looking to a second Certified green sovereign, Egypt, Germany, Peru and Spain are on the horizon into 2020. 
Chile has now set the green bar high in the Americas. 
Stay tuned for another green sovereign as the COP25 host keeps the green finance momentum going in the run up to the big global climate gathering. 
'Till next time,
Climate Bonds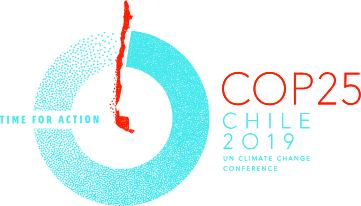 PS: Learn more about the Climate Bonds Certification and how to get Certified.