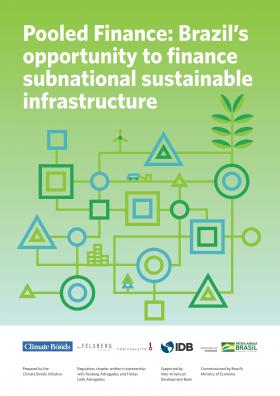 The Pooled Finance: Brazil's Opportunity to finance subnational sustainable infrastructure Policy Brief identifies Brazil's opportunity to structure Pooled Finance Mechanisms-PFMs to fund and implement subnational sustainable infrastructure projects. 
It provides an overview of international PFM structures and experiences, and highlights the potential role of Brazilian public consortia in catalyzing projects and investments through pooled finance mechanisms. This Brief also captures the current financial, regulatory and legal context involving the implementation of subnational infrastructure in Brazil, while it proposes alternatives and solutions to unlock investments and the execution of projects.
Click
here
to download the report in English. 
Listen to the
Podcast
episode on this topic!
Posted Sep 27, 2021 by Luiza Mello