Coronavirus economic stimulus packages need to consider all facets of sustainable development, otherwise we risk creating even greater disasters for ourselves in the future. 
Energy efficiency must be an integral part of any economic recovery efforts. Doing so will create jobs, reduce energy bills, stimulate SMEs, support electrification and reduce GHG emissions. 
The discussion paper: "A green, fair and resilient recovery: the role of energy efficiency and domestic renewables home retrofits", outlines the urgent need to increase the pace and scale of investment in sustainable renovation programmes, provides case studies of previous renovation waves that were introduced in stimulus packages, and offers principles and suggestions to facilitate the mobilisation of resources towards sustainable renovation programmes.
A webinar on energy efficient home improvements and the green stimulus will be hosted on: Wednesday 3rd June, 2020
The webinar is designed to stimulate discussion on the role that retrofitting homes to improve energy efficiency can play in stimulating a green and fair recovery, post-Covid 19. We are seeking to raise awareness about the opportunities, challenges and key principles for designing and promoting energy efficiency.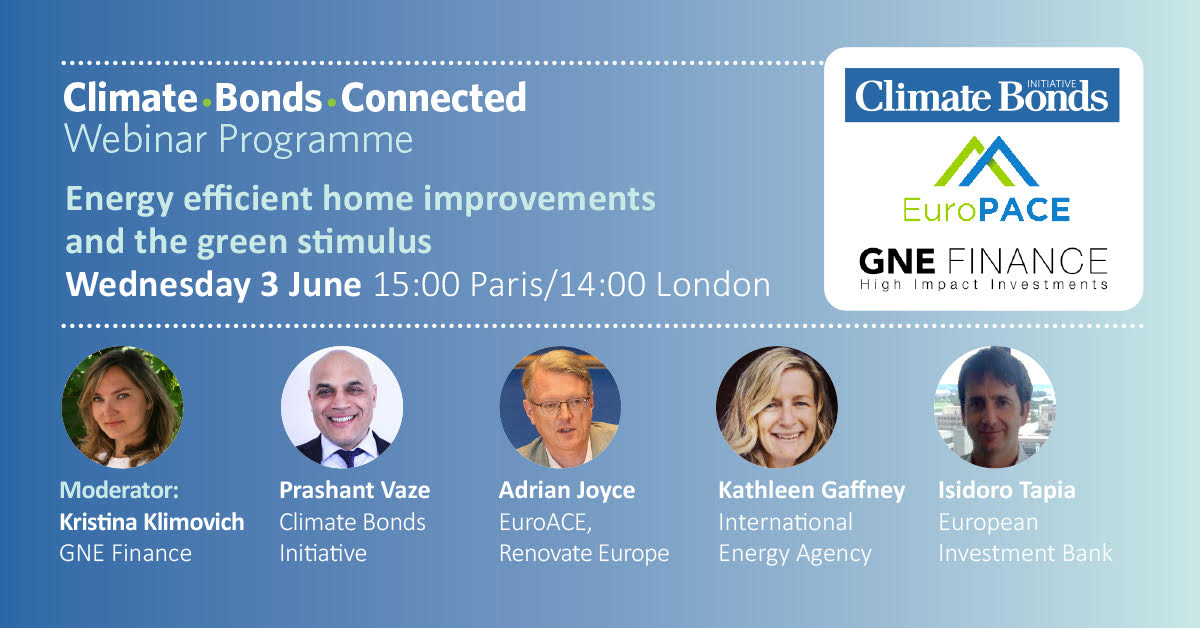 Posted May 22, 2020 by Leena Fatin