We Recap an Amazing Week & Extend Our Gratitude to Partners and Participants
We are in a defining decade and there's no time to waste. That was the message of the Climate Bonds Conference 2021, where we focused on the Green Window of Opportunity to reach 2030 climate targets.
We presented 45 sessions with 134 expert speakers, from live panel discussions to Spotlight Interviews. More than 3750 people registered from 124 different countries, reflecting the global reach of this event – the biggest in green finance. Here, we reflect on the story of this year's conference!
Training Day
The opening day of the Climate Bonds Conference 2021 was jam-packed with knowledge sharing. Ensuring stakeholders have the capacity to involve themselves in sustainable bond markets is crucial to a global mission involving so many actors. 
Financing a climate transition requires strong approaches to ensuring capital is truly tackling emissions reduction and resilience efforts. Two extensive morning sessions explored this issue, the first of which helped to navigate complicated metrics and methodological issues when trying to align with the Paris Agreement.
The second-morning session explored the green finance revolution and the huge role it will play in fighting climate change.  Building on a recent report, Climate Bonds' Research Manager Miguel Almeida offered some best practice recommendations for future reporting standards to improve this space, which is currently inconsistent and fragmented.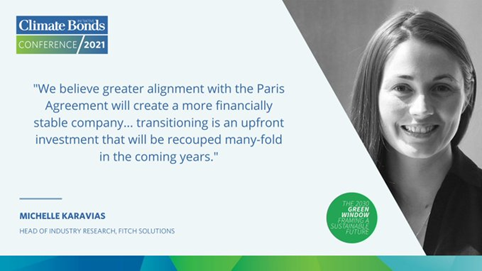 Our afternoon session began with a Masterclass in Certification with Climate Bonds representatives Maria Strovolidou and Brian Robertson, where prospective investors learned how to issue and certify green bonds. Osmar Bambini of Umgrauemeio and Alexander Vervuurt of Bureau Veritas Brazil were on hand to share their experience of working with CBI through the certification process. Day one wrapped up with the sixth annual Climate Bonds Awards, celebrating pioneering organisations, governments, and financial institutions that are leading green finance efforts around the world.
Markets Day
The second day of our conference was our 'Markets Day'. This promised to be an insightful affair where the data-induced capacity of Climate Bonds would flourish – and it didn't disappoint. Our Conference arrived on the back of market-leading report launches, including our H1 Data Summary, Post-Issuance Reporting, and our H1 2021 Pricing Report. Delivered by our Climate Bonds experts and decorated with our green finance gurus, we were well equipped to deliver some universal truths about the power and potential of green finance.
Sean has always led a first-class green finance fight by putting the climate crisis in context, and his markets day address was no different. Kicking off Day 2 of the Conference with an emotional plea to the gravity of climate change, Sean sent a stark reminder that this mission is a defining one for our generation and an existential struggle against the economics of our time that has degraded our environment. The message is clear: it's time to turn the tide!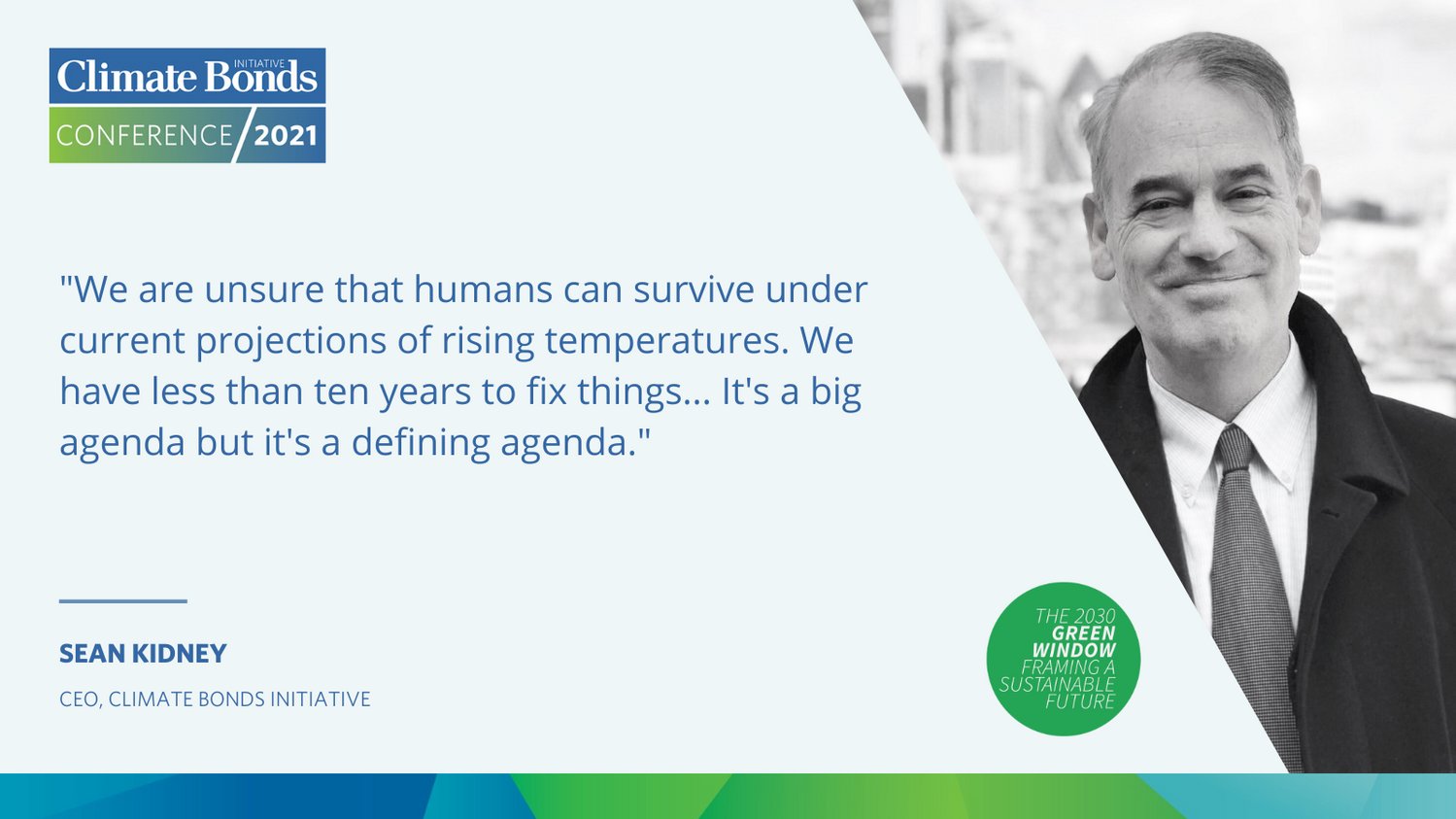 We set sail with the help of Patrick Mispagel, who delivered an exquisite opening address. His remarks were particularly enthusiastic towards the market tools and taxonomies that have facilitated the extraordinary growth of sustainable finance. And how much growth exactly? Climate Bonds' Krista Tukiainen revealed the Green, Social and Sustainability (GSS) Bond market experienced stellar growth in 2020, now standing at more than $2 trillion dollars. Optimism grew in this 'Beyond USD1trillion Dollar Challenge' session where the annual trillion was discussed as imminent, and investment decisions were touted as inseparable from sustainability in the coming years.
Regional Day
Regional Day offered a chance to celebrate local successes and delve into local contexts of green finance. After a strong message from Chi Kit Chai,  Head of Capital Markets and CIO, Ping An of China Asset Management (Hong Kong),  our first panel of the morning brought together experts from across China to discuss the country's efforts to meet its ambitious 30:60 Carbon Neutrality Goal.
Following the panel, our CEO Sean Kidney, along with partners from TenneT TSO B.V. and the European Investment Bank, announced the launch of a new Climate Bonds Certification Criteria for Electrical Grids and Storage, an exciting step in the transition to a green economy.
The excitement continued as we moved into the afternoon and Brazilian Minister Tereza Cristina joined our discussion on Brazilian agribusiness – a driver of local green finance markets comprising 27% of volume, our region intel revealed. The following session explored the Latin American and Caribbean, a region we at Climate Bonds see as holding huge potential.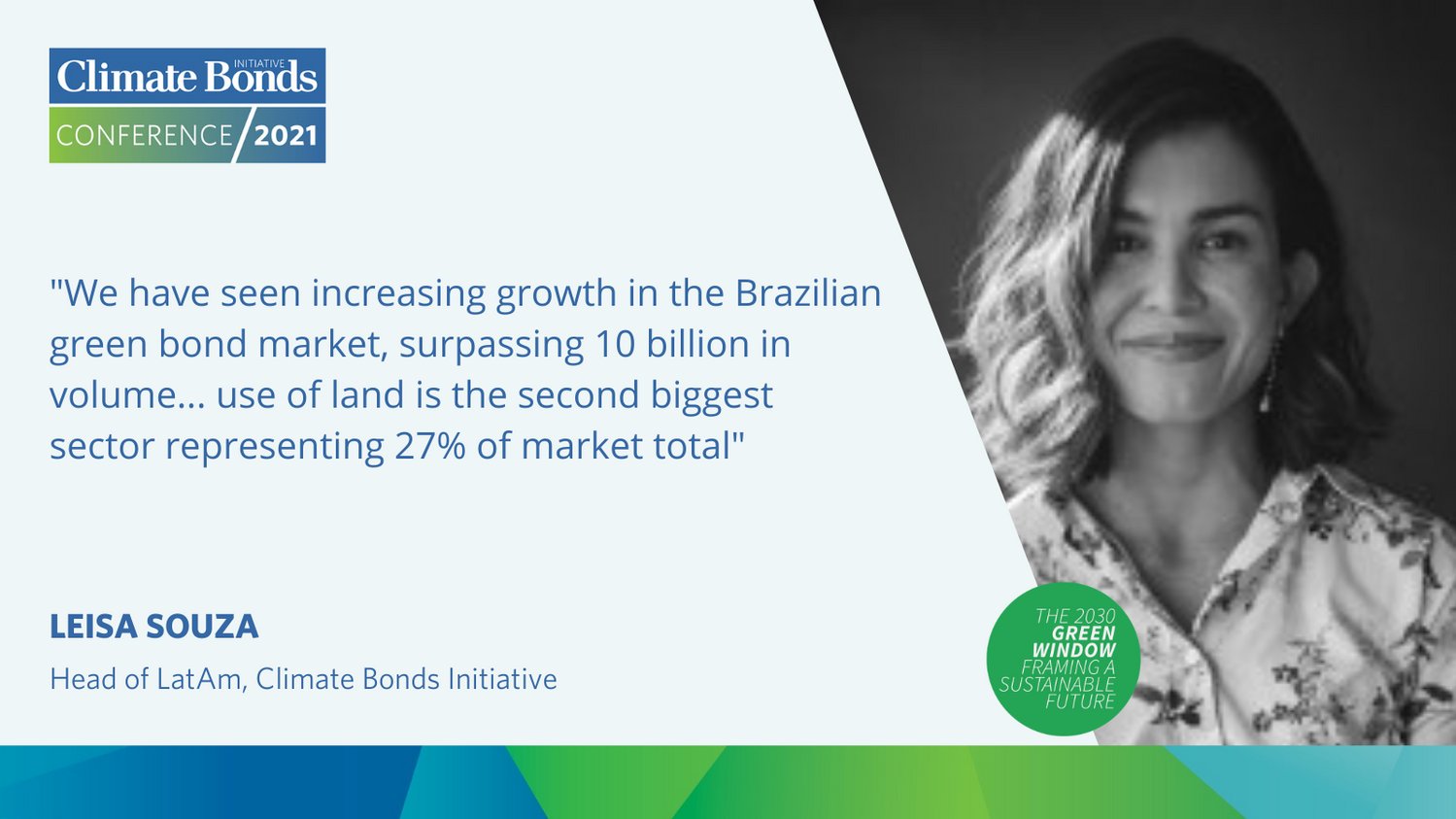 The United States is back amongst the climate discussions, and we couldn't be more pleased! In fact, the first annual green trillion could arrive as early as next year with the help of this mammoth market, according to our CEO Sean Kidney. The enthusiasm was widespread with panelists welcoming a 'new chapter' for sustainable finance that is set to change the world.
Global Day
Day 4 was our Global Day, and following Wednesday's hearing on outstanding regional successes,  we explored the unification of these efforts. After all, climate change is a problem that transcends borders.
Commissioner McGuinness has overseen the development of one of the world's most ambitious sustainable finance plans – The EU Taxonomy. Her message at the beginning of Global Day couldn't be clearer: Europe is going green, and we want the world to come with us!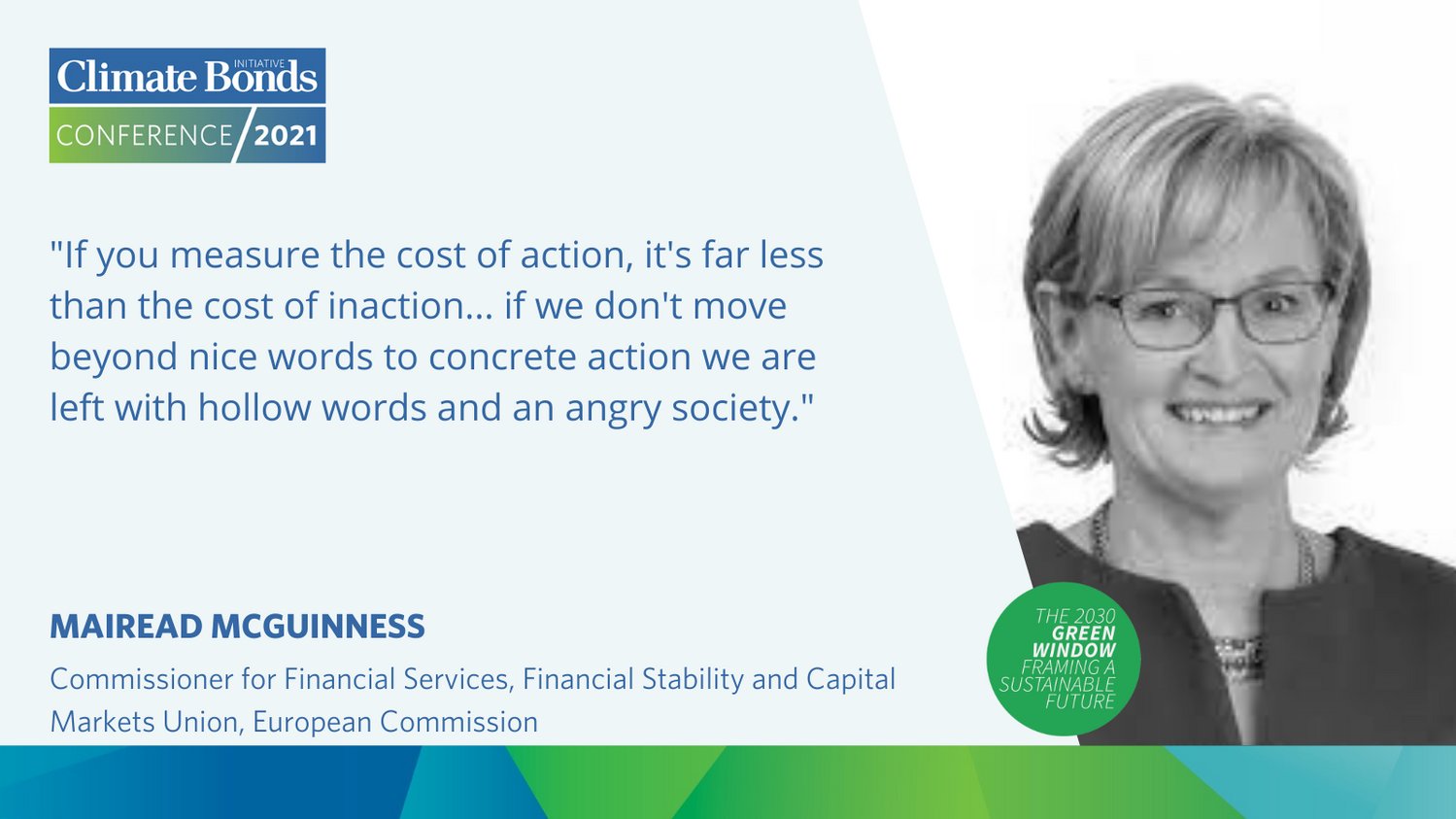 Another highlight from Day 4 was the Spotlight interview with John E. Morton, the Climate Counselor to the U.S. Secretary of the Treasury and the first person to hold this role. As a recognized leader in the field of climate finance, Mr. Morton brought more than 25 years of experience in emerging markets, investment finance, and economic and environmental policy to our conference session. John told our attendees of how this administration is prioritising climate change like no administration that has come before.
Our afternoon panels explored the mammoth mission ahead with hope by reflecting on the remarkable progress in the story of the green bond to date. Highlights included our CEO Sean Kidney leading The Green Window panel discussion with experts from across China and Europe to discuss geopolitical alignment between the world's major economies. The session included strong opinions and passionate calls for collaboration and cooperation on many levels, from developing standards to international trading.
Transition Day
We reached the close of an incredible week discussing the 2030 Green Window of Opportunity with a day devoted to transition! As we prepare for the decade ahead, one standout development we are longing for is the boom of transition finance. Marissa Drew's poignant opening address conveyed the sentiment of our conference when she remarked: "2030 is the new 2050".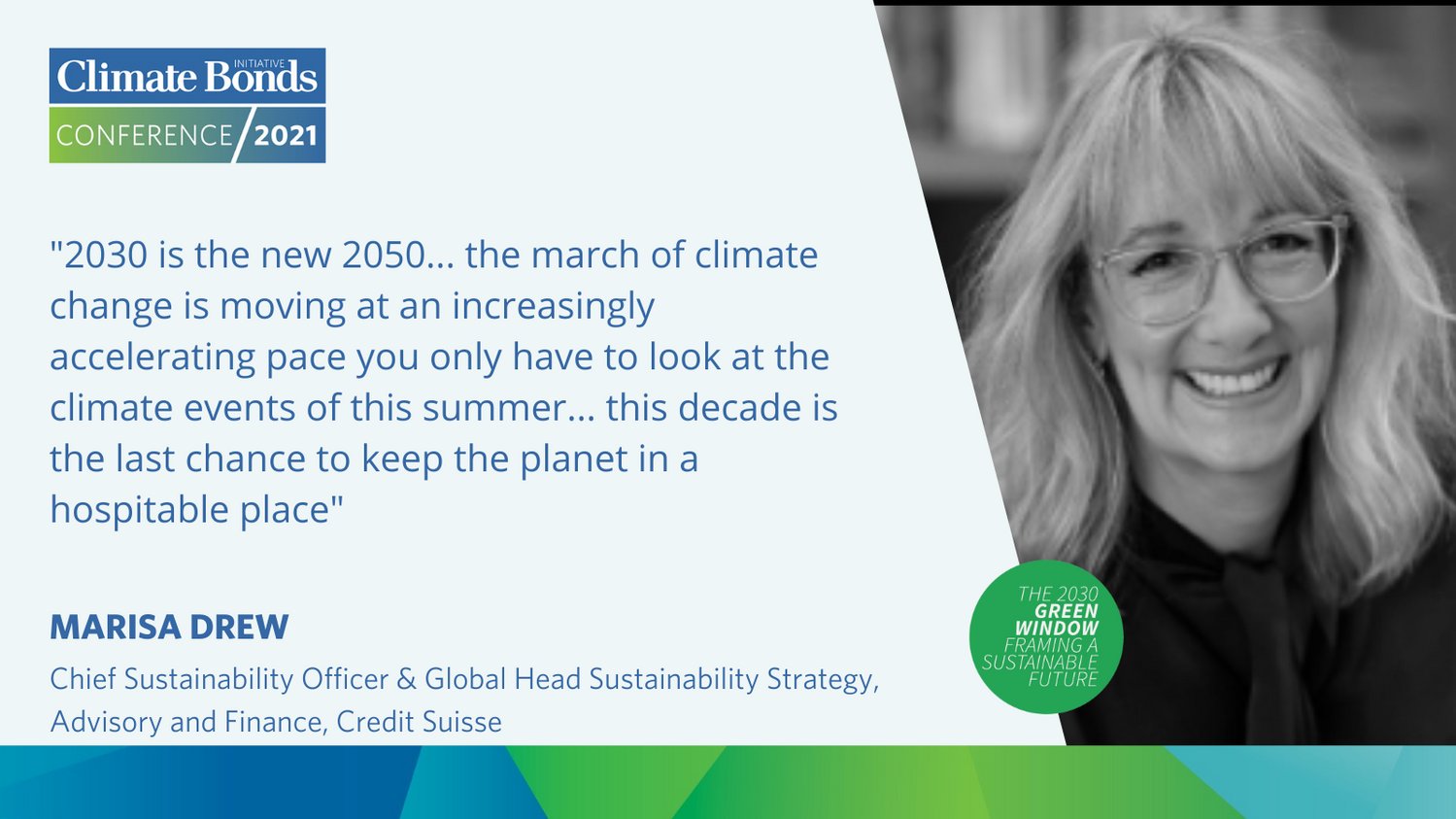 We are in a defining decade and there's no time to waste. The PRI's Chief Responsible Investment Officer Nathan Fabian claimed a more granular approach to transition could help us accelerate the market. In Friday's Spotlight Interview the EU's Martin Spolc asserted the EU Taxonomy has vast scope for directing the transition efforts of the financial industry and businesses alike.
Covering transition necessitated a session on hailing hydrogen's huge future in this mission. Our panel called on investors to lead the way by scaling up hydrogen and driving down production costs. Friday's keynote address was delivered by Christopher Hohn, Founder and Portfolio Manager at TCI Fund Management. Christopher shared his advice for investors and asset owners in attendance — end dirty finance, and support companies that are transitioning to a green future.  
Following the keynote, Sean Kidney and Anna Creed from CBI joined Marisa Drew of Credit Suisse to launch the exciting new paper "Transition Finance for Transforming Companies." The paper presents Climate Bonds' proposal of the five hallmarks of a credibly transitioning company and describes the potential for future certification of companies in the process of transitioning. 
The Last Word
Our event will be LIVE in Swapcard until the end of November for those who registered, so you can continue to contact the audience members you want to connect via the app and of course watch the recordings of the sessions, already available in all the translated languages. Some highlights are now available on the Climate Bonds YouTube Channel. 
Thank you to everyone who attended, our partners and panelists. We look forward to seeing you again next year!
Til' next time!
Climate Bonds
---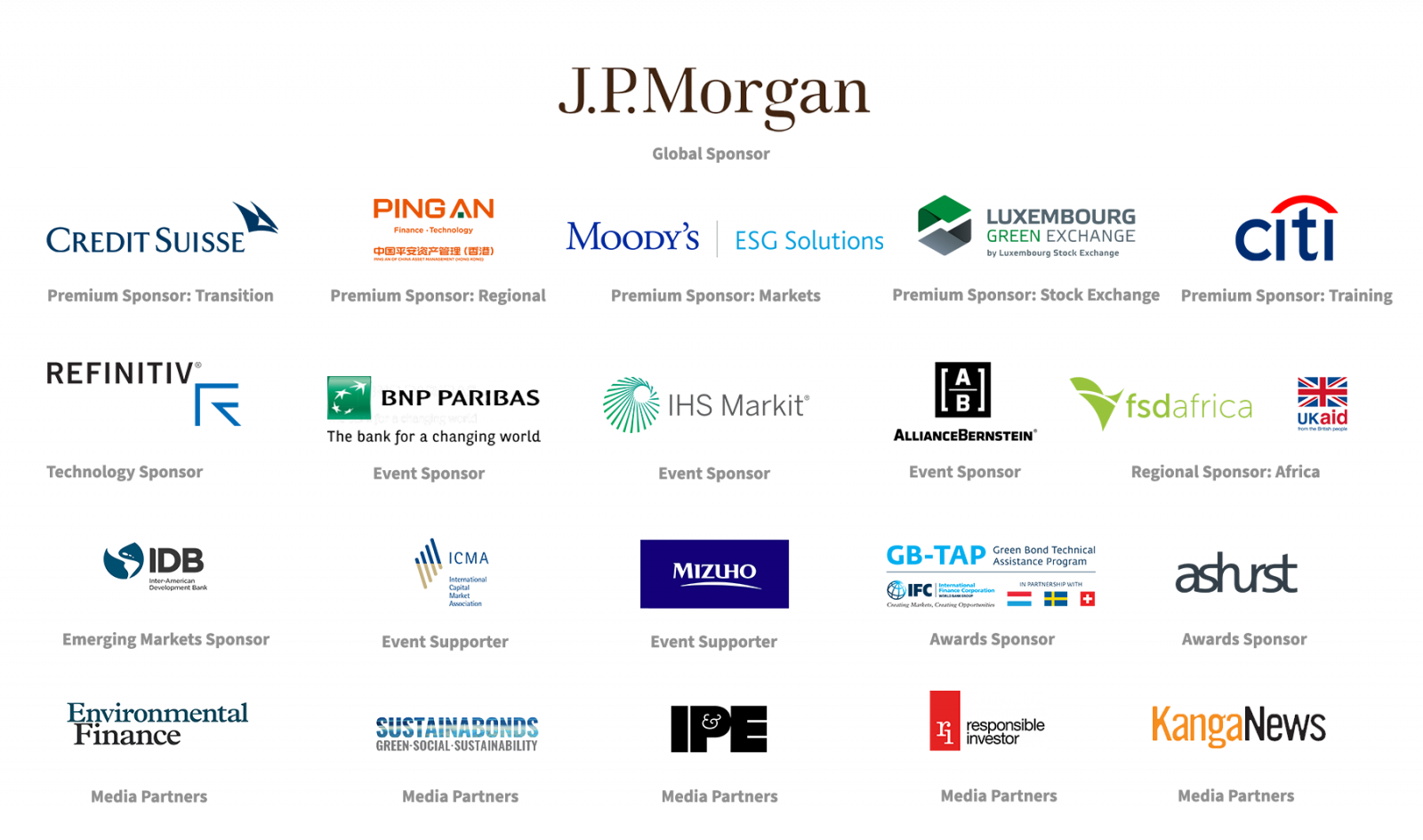 The Climate Bonds Conference '21 would not have been possible without the help of our Partners