Posted: Oct 5, 2018 by Leena Fatin
Giant Indian bank to fund wind and solar with first green bond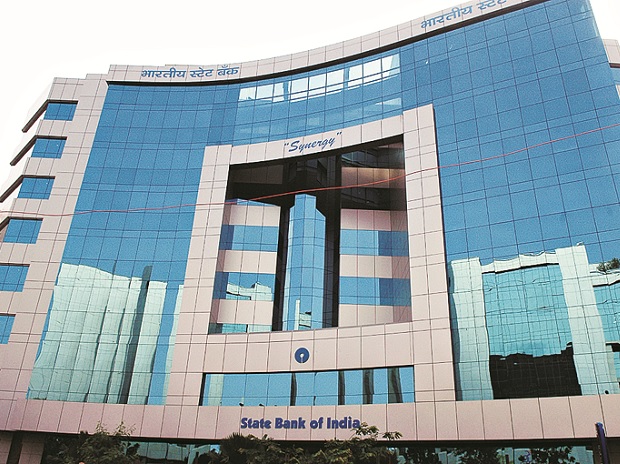 State Bank of India (SBI), India's largest and most prestigious financial institution has emerged as a new player in the global green bond market with a USD650million inaugural issuance. 
Fitch Ratings has assigned State Bank of India's note a NS:SBI, BBB-/Stable. 
SBI is rated at 56th in the S&P Global Market Intelligence Report 2018 of the world's 100 largest banks. 
The bond will be used to finance wind and solar energy projects across India:
49 Solar Energy projects with a cumulative installed capacity exceeding 1,300 MW

32 Wind Energy projects a cumulative installed capacity exceeding 1,300 MW
Indian Issuers Going Global 
The bond was issued out of SBI's London branch, is Climate Bonds Certified and listed on the Singapore Stock Exchange; continuing a trend that has seen major Indian energy issuers seeking to widen their investor base and listing the Certified bonds on major offshore exchanges including London, Singapore, Berlin and Frankfurt.
The SBI launch was marked by:
Oversubscription; at USD1.25bn, with 114 accounts participating.

Geographical distribution; 52% of the bonds were distributed in Asia, 45% in Europe and the Middle East, and 3% in offshore US. 

Banks accounting for 41%, fund managers 30%, insurance companies 17%, private banks 8% and public sector 4%.
SBI's Green Bond Framework includes a commitment to support the Indian government's 173GW by 2022 clean energy target. 
Snapshot on Best Practice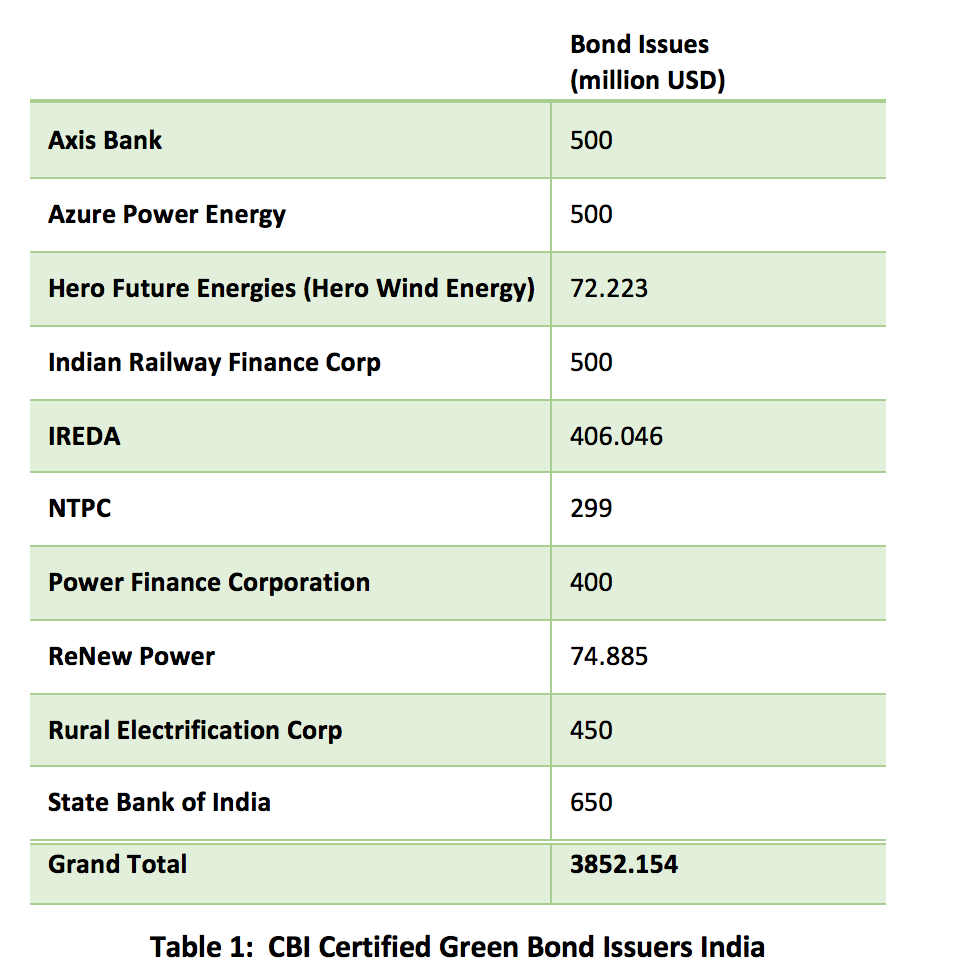 Who's saying what?
Prashant Kumar, Chief Sustainability Officer State Bank of India:
"Our commitment to sustainable business practices has motivated us to successfully launch SBI's maiden public Green Bond issuance, which was Certified by the Climate Bonds Initiative. We were able to successfully price our Green Bond despite volatile market conditions, and it helped broaden our investor pool in a cost-effective manner."
"Green Bonds are an effective financial instrument for financing clean projects aimed at reducing carbon footprints and addressing climate change across regions.  This inaugural green issuance reflects SBI's ongoing commitment to sustainable banking."
Sean Kidney, CEO Climate Bonds Initiative:
"SBI has adopted international best practice in this inaugural green issuance and garnered a positive response from international investors. India has an ambitious 2022 clean energy target, infrastructure, development and climate related goals that require capital from global investors. This initial benchmark size green bond from SBI represents the green capital flows of tomorrow, to be replicated and multiplied into the 2020s." 
"Internationally, other big banks should be looking to follow SBI's lead. Too many are waiting for green markets to develop rather than taking up the responsibility to develop green markets. Closing the climate finance gap needs more of the top 200 issuing of green bonds, announcing green loan programmes or lifting their support for green underwriting." 
The last word
India has high levels of green Certification particularly amongst state-based entities and energy producers, including both pure plays like ReNew Power, Hero Future Energies and Azure Power, and those undergoing the brown-to-green transition, like NTPC.  The total Indian green bond market amounts to USD7.2bn. 
IREDA, Axis Bank, Yes Bank, Azure Power Energy, Indian Railway Finance Corp. are all helping develop India's green future. 
The SBI bond is adding to a growing list. Congratulations! 
Till next time,
Climate Bonds.