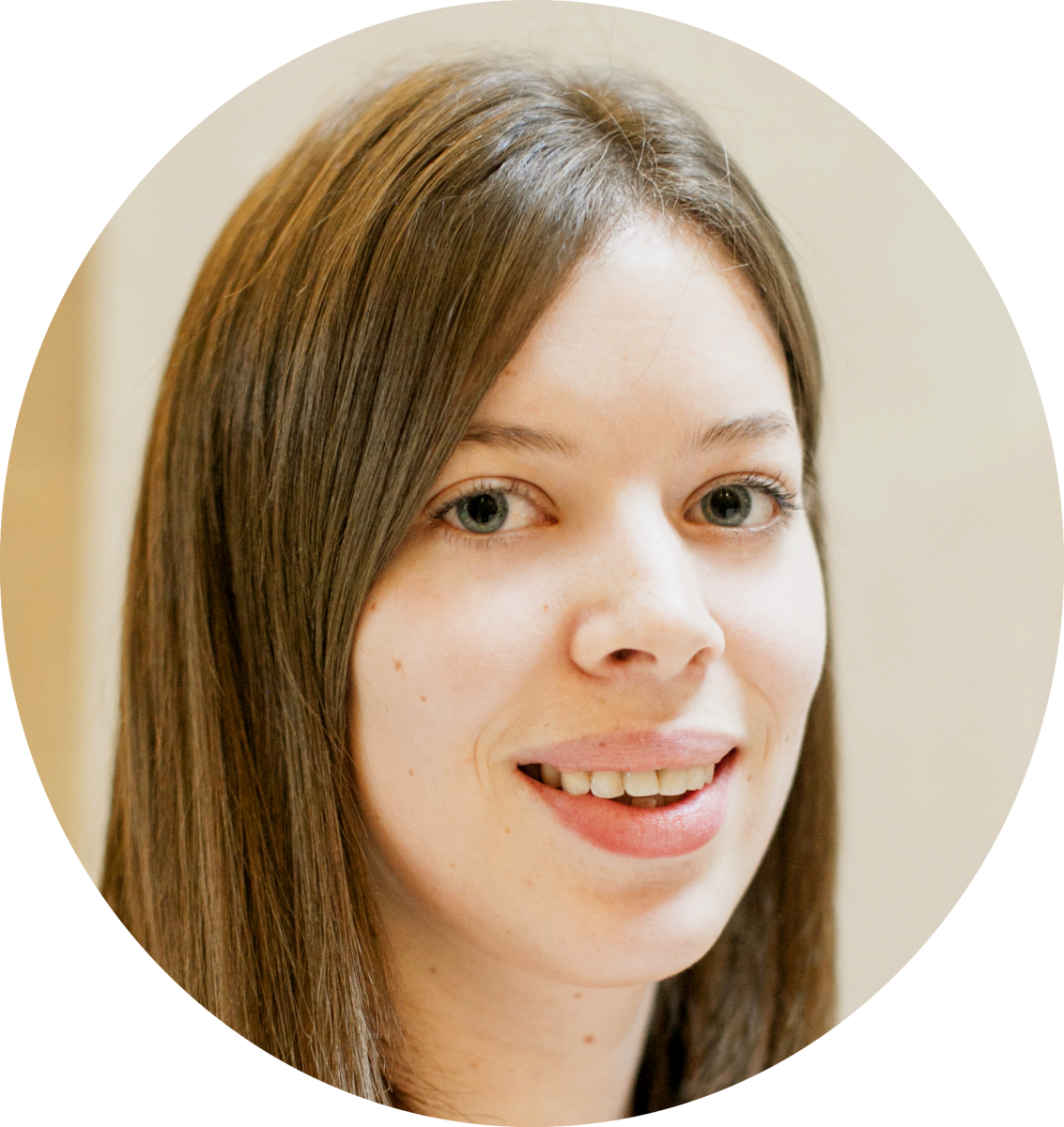 Jess Allan, Regulations and Environment Manager, Anaerobic Digestion and Bioresources Association (ADBA). Jess is Environment and Regulation Manager at the Anaerobic Digestion and Bioresources Association (ADBA). As well as managing the development of the Best Practice Scheme for AD and other industry guidance, she supports ADBA's members on regulation and compliance and liaises with Defra and the regulatory bodies. Prior to working at ADBA, Jess worked as a specialist Waste Permitting consultant at WYG. She has an Environmental Science degree from the University of Southampton and is Chartered Waste Manager.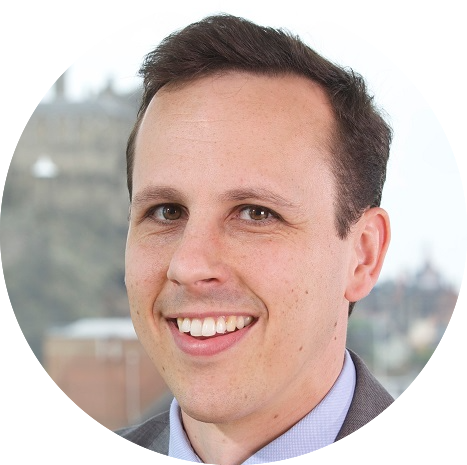 Adrian Barnes, Associate – Sustainable Finance, Green Investment Bank (GIB). The Green Investment Bank is a wholly government-owned bank tasked with providing finance for green projects in the UK on commercial terms and mobilising other private sector capital into the UK's green economy. As a member of the Sustainable Finance team, Adrian is responsible for ensuring that GIB's investment opportunities meet the requirements specified in its Green Investment Policy and Responsible Investment Policy, and also measuring and reporting on the positive Green Impact generated by GIB's portfolio of investments. Adrian's background is in environmental consultancy, having joined GIB in 2013 following a secondment from WSP Environment & Energy, where he had undertaken project due diligence, environmental assessments, and construction environmental management primarily for renewable energy projects. Prior to this, Adrian was a consultant with Jacobs Engineering, working on environmental assessment and management of large scale infrastructure projects in a range of sectors. Adrian had previously started his career in Ecotricity, an onshore wind energy developer. Adrian studied Biological Sciences at Oxford University for his undergraduate degree, and holds an MSc in Integrated Environmental Studies from the University of Southampton. Adrian is also a Full Member of IEMA and a Chartered Environmentalist.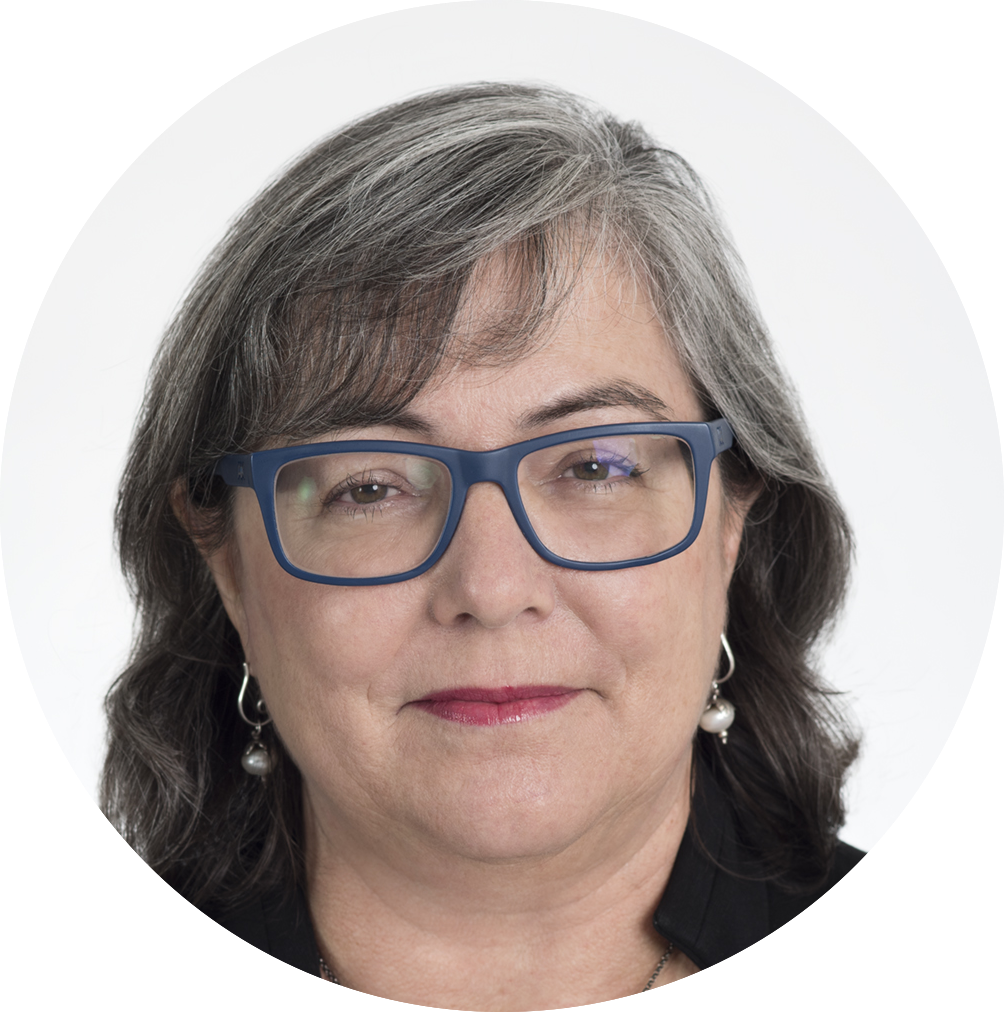 Libby Bernick, Global Head of Corporate Business, Trucost. Libby Bernick is Global Head of Corporate Business for Trucost, part of S&P Dow Jones Indices. As a member of Trucost's senior leadership team, she manages the company's corporate business which includes programs to quantify the positive impacts and environmental returns of financial investments, including bonds. Ms. Bernick has over 30 years of experience working with investors and businesses to integrate environmental metrics into decision-making, and has worked in executive positions developing global products and programs to measure environmental performance and risk. She has a M.A.S degree in Civil (Environmental) Engineering, a B.A. degree in Chemistry and Biology, and is a licensed Professional Engineer; early in her career she was employed by a large engineering firm with responsibilities for planning waste systems, including the design and construction of recycling, landfill and waste to energy facilities.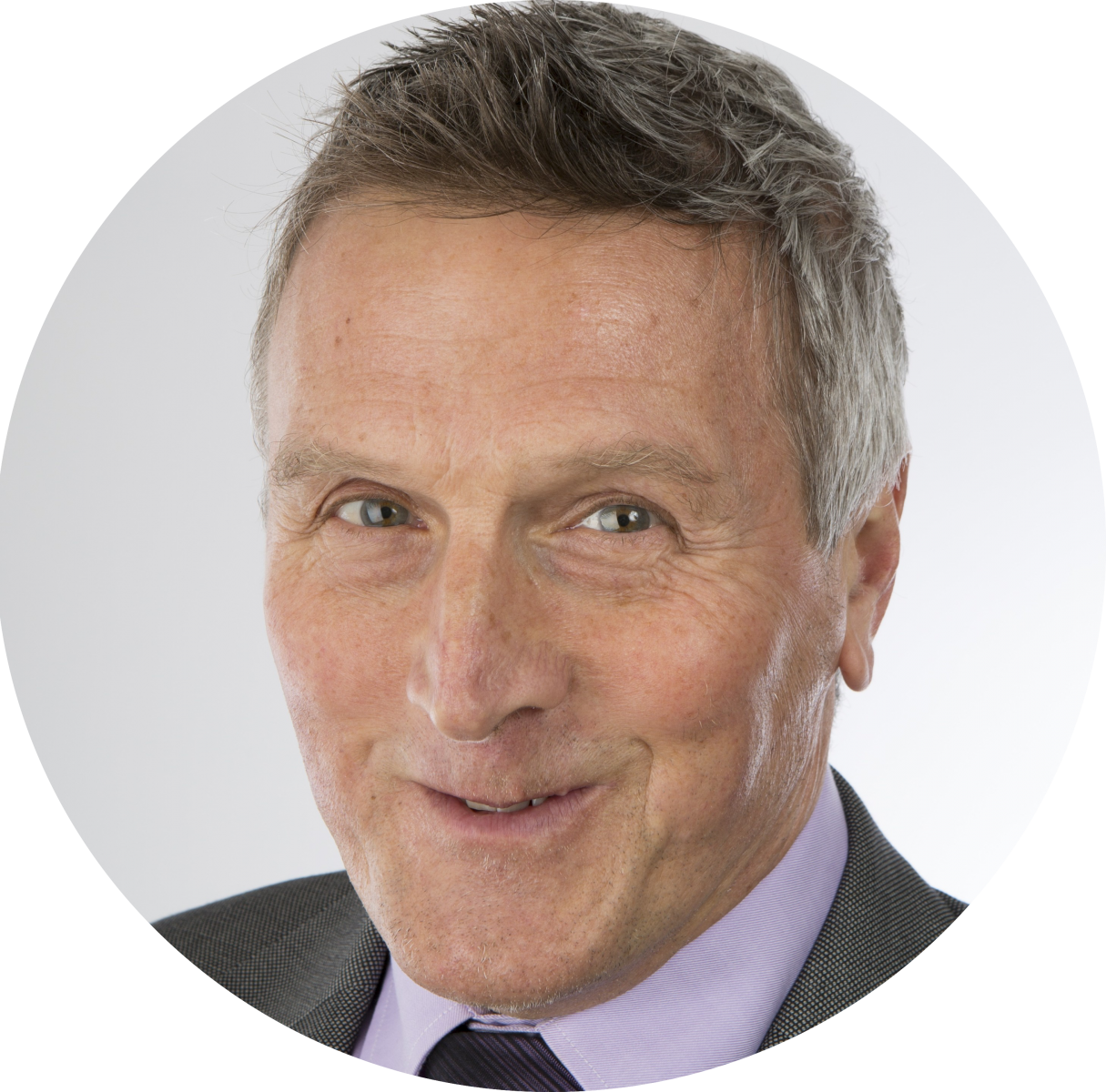 Terry Coleman, Consultant, Resource and Waste Solutions LLP. Terry Coleman is an expert on UK waste and resource management at Resource and Waste Solutions LLP. He has over 25 years experience in resource and waste management and environmental protection: in the waste management industry, consultancy, the Environment Agency, and central and local government. Terry worked for central government covering planning and waste management appeals, waste research and publication of guidance such as the waste management papers, including writing the departmental guidance 'Waste Management Planning – Principles and Practice'. His portfolio includes developing and implementing the Environment Agency's WRATE software, instigating and leading the first two national surveys of commercial and industrial waste and producing the renowned strategic waste management assessments for each region in England. Terry has chaired the International Expert Group on Life Cycle Assessment for Waste management for more than twenty years and was responsible for commissioning and managing two of the most controversial and myth-busting LCAs: disposable and reusable nappies and supermarket carrier bags and has carried out several peer reviews of LCAs.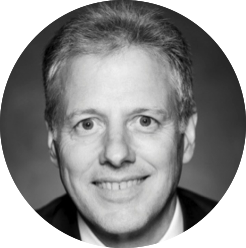 Gary Crawford, Vice President of International Affairs, Veolia. Gary Crawford is employed by Veolia as Vice President of International Affairs. He is based in Veolia's Corporate Headquarters in Paris, France. He has over 25 years of experience in the waste industry and has held various operational, technical, and managerial positions. He is responsible for establishing active partnerships with key global stakeholders and institutions to support the Company's current activities and developing business. He is focused on emerging growth markets associated with cross-cutting subjects such as the Circular Economy, Climate Change and Smart and Sustainable Cities. He is also responsible for identifying new business models for developing economies that deliver sustainable development benefits and business value. Prior to this position, he was the Vice President of Sustainable Development for Veolia Environmental Services (VES). He led an international team that was responsible for the development and implementation of the Corporate Health, Safety, and Environmental policies, programmes, and initiatives. His team also provided support and expertise to VES's world-wide business units on carbon management and the execution of sustainable development projects. He is a member of the Board of the International Solid Waste Association (ISWA) and is Chair of the ISWA Working Group on Climate Change and Waste Management. Representing ISWA, he is a member of the Steering Group and Lead Partner of the Climate and Clean Air Coalition (CCAC) Municipal Solid Waste Initiative. He is also a Board Member of the Center for Clean Air Policy. Mr. Crawford received a Bachelor of Science degree in Geology from Cook College, Rutgers University and a Master of Science degree in Engineering Geology from Drexel University in the U.S.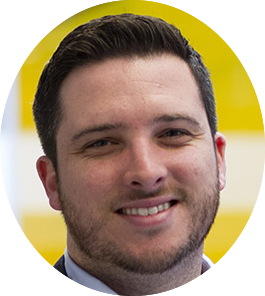 Brendan Edgerton, Manager - Sustainable Materials, World Business Council for Sustainable Development. Brendan Edgerton is the Manager for the Materials cluster of the World Business Council for Sustainable Development in Geneva, Switzerland. He manages multiple projects that enable WBCSD member companies to mobilize towards a circular economy. Since joining WBCSD in 2015, Brendan has co-developed the MarketplaceHUB, contributed to a report on India's informal plastic recycling sector, and managed the publication on the Business Case for Life Cycle Metrics in the Built Environment. He is now leading work on developing a Guide to the Circular Economy and a report on the 8 Business Cases for the Circular Economy. Brendan received a BA in Ecological Design from University of California Santa Cruz, Master of Environmental Management from Yale School of Forestry & Environmental Studies, and an MBA from the Yale School of Management.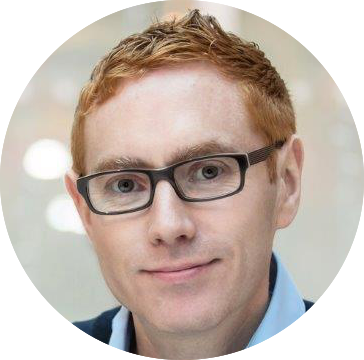 Stuart Ferguson, Head of Investment, London Waste & Recycling Board (LWARB). Stuart Ferguson is Head of Investment at London Waste and Recycling Authority, an organisation with a remit to provide strategic guidance and investment capacity to support the development of the circular economy and waste infrastructure within the Capital. Stuart leads on designing and implementing investment programmes that support LWARB's objectives. Prior to that, Stuart was Head of Fund Management at Big Issue Invest, a leading UK Social Investor, responsible for all origination, portfolio activity, investor relations, compliance and new fundraising. Stuart also spent 15 years working for Lloyds Banking Group in a variety of transactional roles in debt, equity and high yield bonds.

David Hall, Principal, Golder Associates. David Hall is a Senior Consultant working with Golder Associates (UK) Ltd and has worked in the waste field for over 40 years. He has previously worked in local government, within a government research establishment, and within the private sector. Much of his early work involved landfill and he was the project director for the development of the LandSim and GasSim models (two risk assessment packages developed by Golder Associates for the Environment Agency in the UK related to landfill permitting). He assisted the UK Government in the technical negotiations related to the implementation of the Landfill Directive (especially with respect to Waste Acceptance Criteria) and continues to undertake work into waste characterisation and its influence on the pollution potential within landfill. He has also undertaken research for the UK Government (DEFRA) in relation to sustainable landfill and fail-safe engineering of landfills. He has been extensively involved with the development of the Environment Agency's WRATE LCA tool (a software package that allows Life Cycle Assessment of integrated waste management systems), which is now owned by Golder Associates. He has also assisted clients with the provision of Expert Witness services in Local Public Inquiries where the use of WRATE has underpinned the assessment of environmental performance for new waste infrastructure including MBT plants, Combined Heat and Power and the novel use of waste heat to support allied industries within a Waste Park. He has also acted as reviewer of Waste Infrastructure Developments (using LCA methods) in Australia, Canada, and Singapore, as well as the UK and Ireland.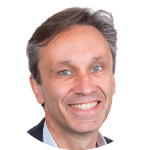 Dr Dominic Hogg, Chairman, Eunomia. Dr Dominic Hogg is the Founder and Chairman of Eunomia Research & Consulting. He has worked in the environmental field for over 25 years as a campaigner, researcher and consultant. With an honours degree in physics from the University of Oxford, and a PhD on the economics of technological change from the University of Cambridge, he has undertaken a wide range of cross-disciplinary projects related to waste and resources policy for (amongst others) UK Government departments, Scottish Government, Natural Resources Wales, Environment Agency, Overseas Governments, OECD, European Commission and European Environment Agency. Previously, Dominic was the Associate Director at ECOTEC Research & Consulting (now Ecorys) with responsibility for the company's work on environmental policy and economics. As well as chairing Eunomia, Dominic is Chair of the Board of the West of England Nature Partnership, whose aim is to embed the value of the natural environment within local decision making. He also sits on the regional ESIF committee informing the allocation of EU funds at the regional level. He is Vice Chair of the Low Carbon Sector Group which supports the West of England LEP. Dominic is a CIWM Waste Ambassador and he is also a member of the technical working group developing the EMAS sectoral reference document on the Waste Management Sector. He has been technical advisor to two House of Commons inquiries into waste management.

Chris Hoy, Waste Management Specialist, Ricardo Energy & Environment. Chris Hoy is a senior consultant within Ricardo Energy & Environment's Resource Efficiency and Waste Management team. He specialises in conducting environmental and carbon analysis to support strategy development, business cases and option appraisals. Chris have developed carbon models for the Welsh Government and run training workshops for Zero Waste Scotland on producing carbon management plans and utilising the Carbon Metric.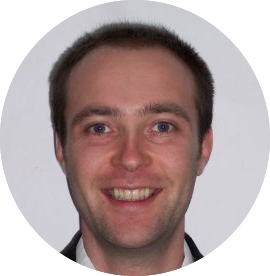 Keith James, Special Adviser – Environmental Research, WRAP. Keith James is Special Advisor – Environmental Research at WRAP, where he provides leadership on environmental research and impacts across all programmes, provides expert advice to policy teams in Governments across UK and contributes to the delivery of WRAP's forward strategy. He provides GHG emission factors waste and materials for the UK company reporting guidelines published by DEFRA and DECC. Keith has written or contributed to numerous publications, including the recent New Climate Economy report Better Growth, Better Climate the joint WRAP WWF publication, The Carbon and Water Footprint of Food Waste, and the Scottish Carbon Metric measuring the carbon impact of waste in Scotland.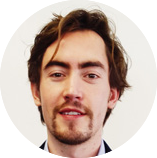 Thom Koller, Policy Officer, Anaerobic Digestion and Bioresources Association (ADBA). Thom Koller is Anaerobic Digestion and Bioresources Association's policy officer working on RHI and FIT eligibility and promoting biomethane as a transport fuel. He is responsible for ADBA consultation responses and for formulating position papers to take the AD industry forward. Before joining ADBA he carried out international environmental policy and law research for an NGO. His PhD focuses on notions on environmental responsibility. During his doctoral research he taught British constitutional and administrative law, providing a (somewhat) useful footing for the changes and challenges Brexit may bring.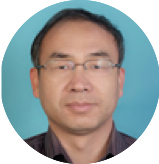 Mr. Wenqin Lu, Deputy Director, CECEP Consulting Green Bond Business
Mr.Lu is a senior engineer, and he specializes in energy consulting. He is responsible for developing Green Bond Endorsed Projects Catalog(2015 Edition) and Environmental Benefits Evaluation System for Green Bond Endorsed Projects commissioned by the Green Finance Committee. Mr.Lu received M.A. in management from China University of Petroleum.
Sourabh Manuja, Associate Fellow – Environment and Waste Management Division, The Energy and Resources Institute (TERI). Sourabh Manuja has about twelve years of work experience in the environmental sector. He has worked on GHG emissions evaluation and mitigation strategies in the waste sector (including landfills) for India and state of Andhra Pradesh; Waste management studies for packaging waste in India and Vietnam; detailed project report preparation for solid waste management for cities of Uttar Pradesh; and designing of water and wastewater treatment plants using submerged aerobic fixed film, moving bed biological reactor, bio towers and tubesettler technologies. He was also involved in environmental impact assessment studies for various infrastructure projects. He was also involved in performance evaluation of effluent treatment plant for compliance and submission to regulatory authorities. He has published 22 research papers in journals, seminars and conferences and also authored a chapter in a book. Prior to The Energy and Resources Institute, he worked for MM Aqua Technologies Limited, Tetra Tech India Limited, and Global Environmental Control Systems. He has a B.Tech (Environmental Engineer) from Gautam Buddh Technical University (formerly UPTU) and is currently pursuing M. Tech (Environmental Science and Engineering (V sem) from Jamia Milia Islamia University, New Delhi.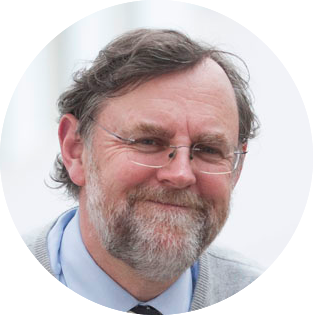 Professor Richard Murphy, Director, Centre for Environment & Sustainability, University of Surrey. Professor Richard Murphy joined the Centre for Environmental Strategy (CES) at University of Surrey as Professor of Life Cycle Assessment in February 2013. He has a background in biological sciences with a BSc in Botany with Zoology from King's College London and a PhD in Pure & Applied Biology from Imperial College London. Richard has undertaken Post-Doctoral work in New Zealand and The Netherlands and, prior to joining CES, was a Reader in Plant Sciences at Imperial College London. Richard is a past President of the Institute of Wood Science (now part of the Institute of Materials) and is a member of DEFRA's Hazardous Substances Advisory.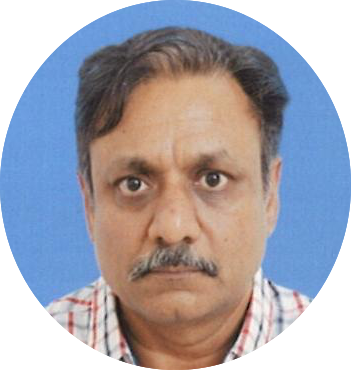 Dr Suneel Pandey, Director – Environment and Waste Management Division, The Energy and Resources Institute (TERI). Dr Suneel Pandey leads the research teams at The Energy and Resources Institute in conducting integrated assessments across the resources and sectors in keeping with the basic tenets of green growth and sustainable development. He has experience of working on issues related to solid and liquid waste management related studies in industrial, municipal and healthcare environments.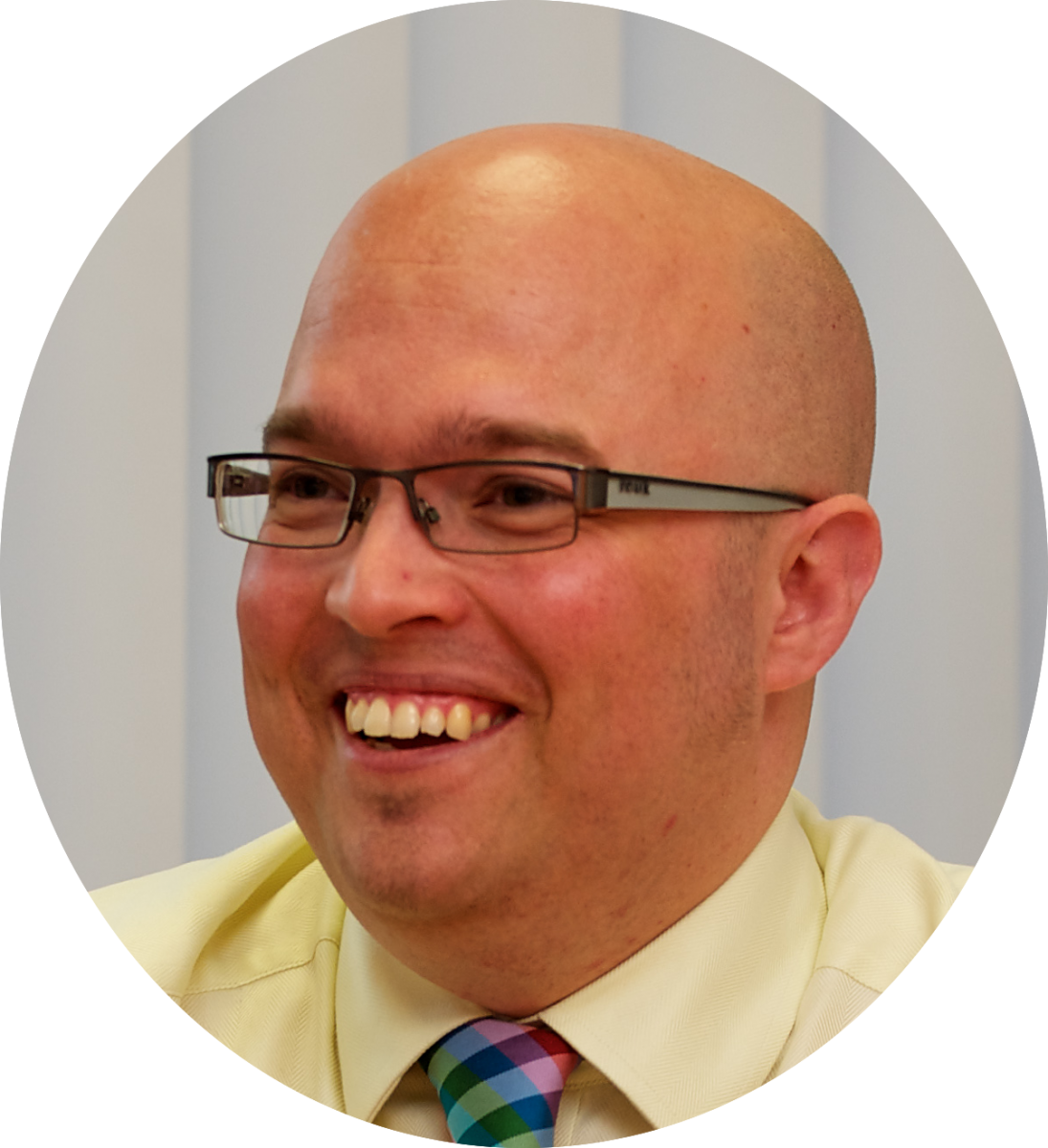 Dr Adam Read, Practice Director for Resource Efficiency and Waste Management, Ricardo Energy & Environment. Prof. Adam Read is Director of Resource Efficiency & Waste Management at Ricardo, responsible for a team of 50 specialist consultants supporting governments, municipalities and private sector organisations on issues related to resource consumption and waste management. Adam has spent 20+ years in the waste management field, specialising in strategy development, public consultation, recycling service design, procurement & training. He has worked with numerous local authorities, WRAP and Zero Waste Scotland on recycling service reviews, benchmarking and joint working, and has been a long-term advocate for alternative technologies and their role in solid waste management. Adam has advised a number of international donor agencies on strategy development and service implementation and continues to work in SE Asia, the Middle East, Latin America and North Africa. He is a Fellow for the Chartered Institution of Waste Management and represents the UK on the ISWA Waste Communications Working Group.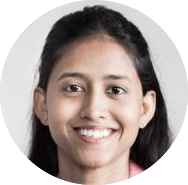 Amrita Sinha, Manager – Solid Waste Network, C40. Amrita Sinha Kataria manages the Solid Waste Network at C40. In this position, she assists cities, collaborates and facilitates a network of over 20 global mega cities to deliver their strategies for tackling waste management issues to prevent climate change through in-person workshops and virtual platforms. She also, liaises with several partner organizations to provide direct technical and capacity building assistance to cities on waste management projects. Prior to this role, she worked as a Waste Prevention Adviser with Lambeth Council, London and supported Mayor of London's Olympic and Paralympic programme in 2012. Before moving to London, she was Program Analyst on the Waste Team at Clinton Climate Initiative in New Delhi, India. Amrita holds an M.Sc. in Environment, with specialisation in Water and Waste Resources Management from The Energy and Resources Institute (TERI) in New Delhi, India. She holds a B.Sc. in Environmental Science from University of Delhi, India.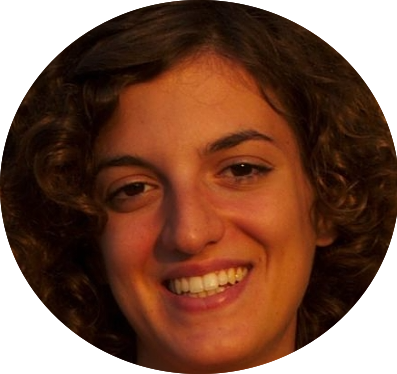 Dr Carla Tagliaferri, Research Associate, University College London (UCL). Dr Carla Tagliaferri is a research associate at the chemical engineering department at University College London with 4 years of experience in industry at Advanced Plasma Power, a pioneer company in advanced waste management processes. She is currently collaborating with the university of Cambridge to study the environmental impact of the chemical looping technology. During her PhD she developed interests in waste-to-energy, shale gas and liquefied natural gas and has become an expert in the environmental impacts of developing energy systems. She is involved in 3 major EU and UK projects (SXT, W2F and CO2 TO FUELS). She is a member of both the 'International Expert Group for LCA for Integrated Waste Management' and the 'Waste Technical Working Group' for The Climate Bonds Initiative and worked as a Life Cycle Assessment consultant for the Energy Institute (UCL).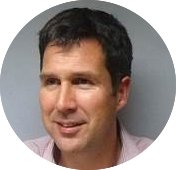 Bernie Thomas, Principal Consultant, Resource Futures. Bernie Thomas is a Principal Consultant in Resource Futures' Circular Economy practice based in Bristol in the UK. Bernie's expertise is in the development of decision-support tools for waste management processes having led the development of the Environment Agency's WRATE life cycle tool, DEFRA's Local Authority Waste Prevention Tool and the Resource Community Impacts Tool which estimates the benefits of community-led waste prevention and reuse activity. Building on this experience, Bernie delivers market research and data gathering projects to a range of organisations. He provides support to companies considering investments in the sector and those developing more circular business practices.