Climate-Aligned Bonds & Issuers Research Methodology 2020
---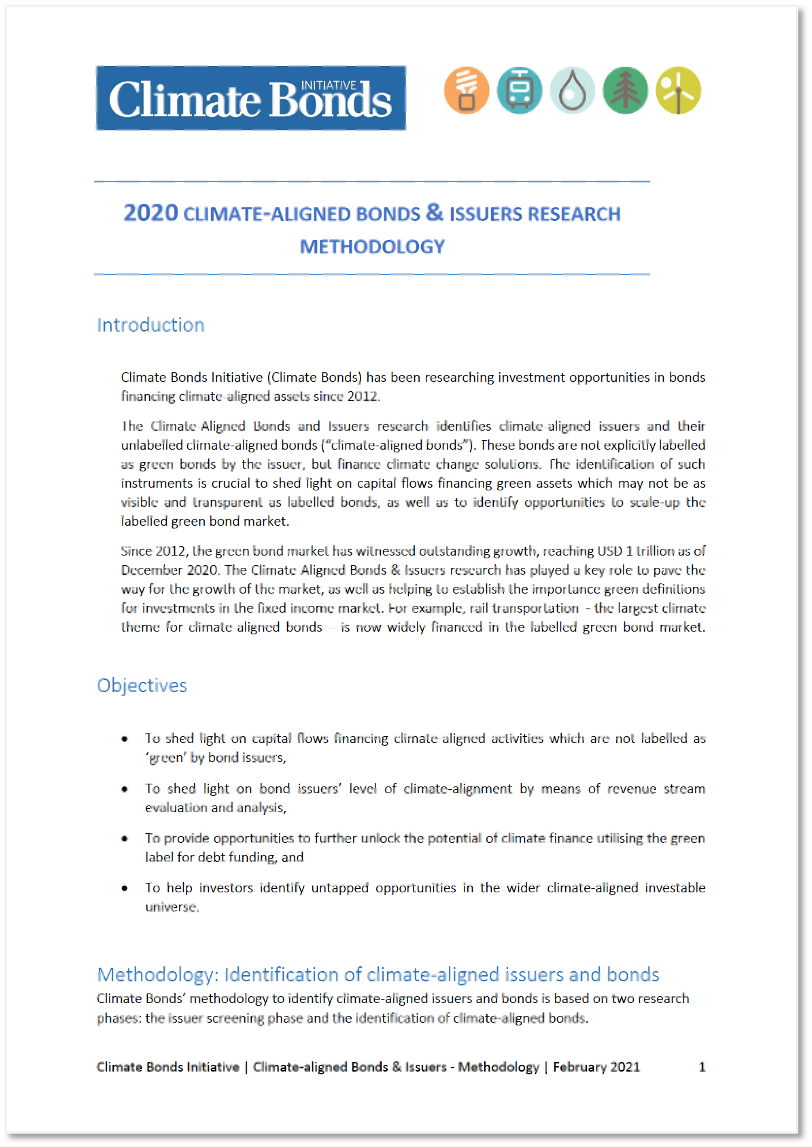 The Climate-Aligned Bonds and Issuers research identifies climate-aligned issuers and their unlabelled climate-aligned bonds ("climate-aligned bonds"). These bonds are not explicitly labelled as green bonds by the issuer, but finance climate change solutions. The identification of such instruments is crucial to shed light on capital flows financing green assets which may not be as visible and transparent as labelled bonds, as well as to identify opportunities to scale-up the labelled green bond market.
Climate Bonds Initiative (Climate Bonds) has been researching investment opportunities in bonds financing climate-aligned assets since 2012.
Since 2012, the green bond market has witnessed outstanding growth, reaching USD 1 trillion as of December 2020. The Climate-Aligned Bonds & Issuers research has played a key role to pave the way for the growth of the market, as well as helping to establish the importance green definitions for investments in the fixed income market. For example, rail transportation – the largest climate theme for climate-aligned bonds – is now widely financed in the labelled green bond market.
For more information on the climate-aligned methodology, please email: 
Alan Meng
, Head of Data Analysis and Services; 
For media enquiries please reach out to
Leena Fatin
, Senior Communications & Media Officer.