Bipasha Chatterjee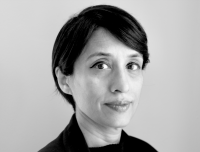 Senior Vice President, North America Partnerships
Professional Bio
Bipasha is Senior Vice President, North America Partnerships at Climate Bonds Initiative. She is responsible for empowering CBI partner organizations in the US and Canada with CBI's tools and investment knowledge needed for rapid transition to low carbon and resilient investment portfolios and help CBI mobilize the $100+ trillion bond market towards climate change solutions.

Bipasha is an environmental economist with over two decades of experience in the climate sector in leading large consortium projects, engaging with the public and private sector, and in academic discourse. After completing her post graduate education from the University of Cambridge and London School of Economics, she began her career with the FAO/United Nations in Rome and subsequently worked with KPMG Consulting and Ricardo Energy and Environment (formerly known as AEA) in the UK. After moving to the US, she became an adjunct professor teaching Environmental Economics at Hunter College, City University of New York. In addition, she has experience in executive training on environmental policy and regulation at the Earth Institute, Columbia University.

Bipasha has been on the Board of environmental non-profits in the US such as Energy Vision and the RNG Coalition of North America. She has also completed a certificate course in public finance from Harvard Kennedy School.

After living in the UK for nearly 15 years, Bipasha moved to the US in 2009 and has since then enjoyed a New York life with her twin children and husband.
Internal team information