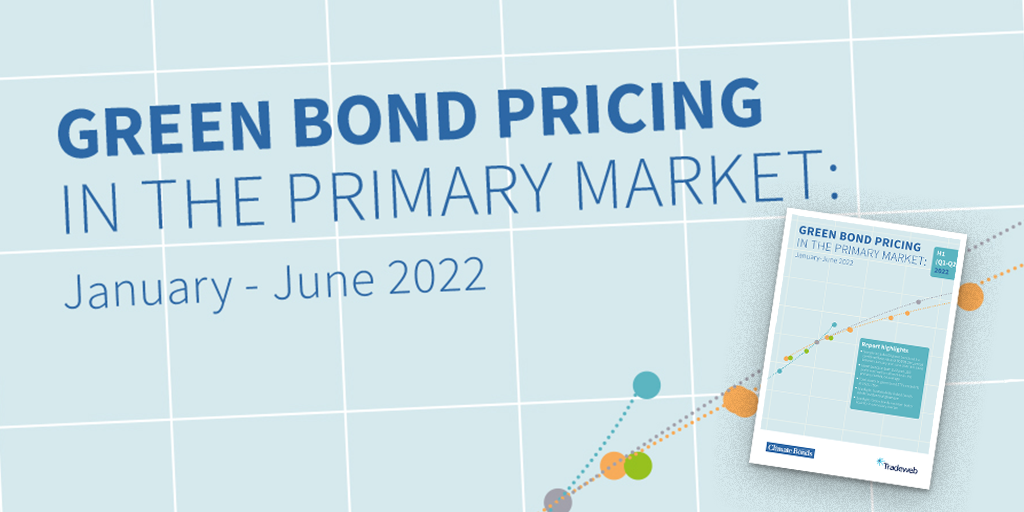 Investors appear willing to back a broad range of issuers on their journey to net-zero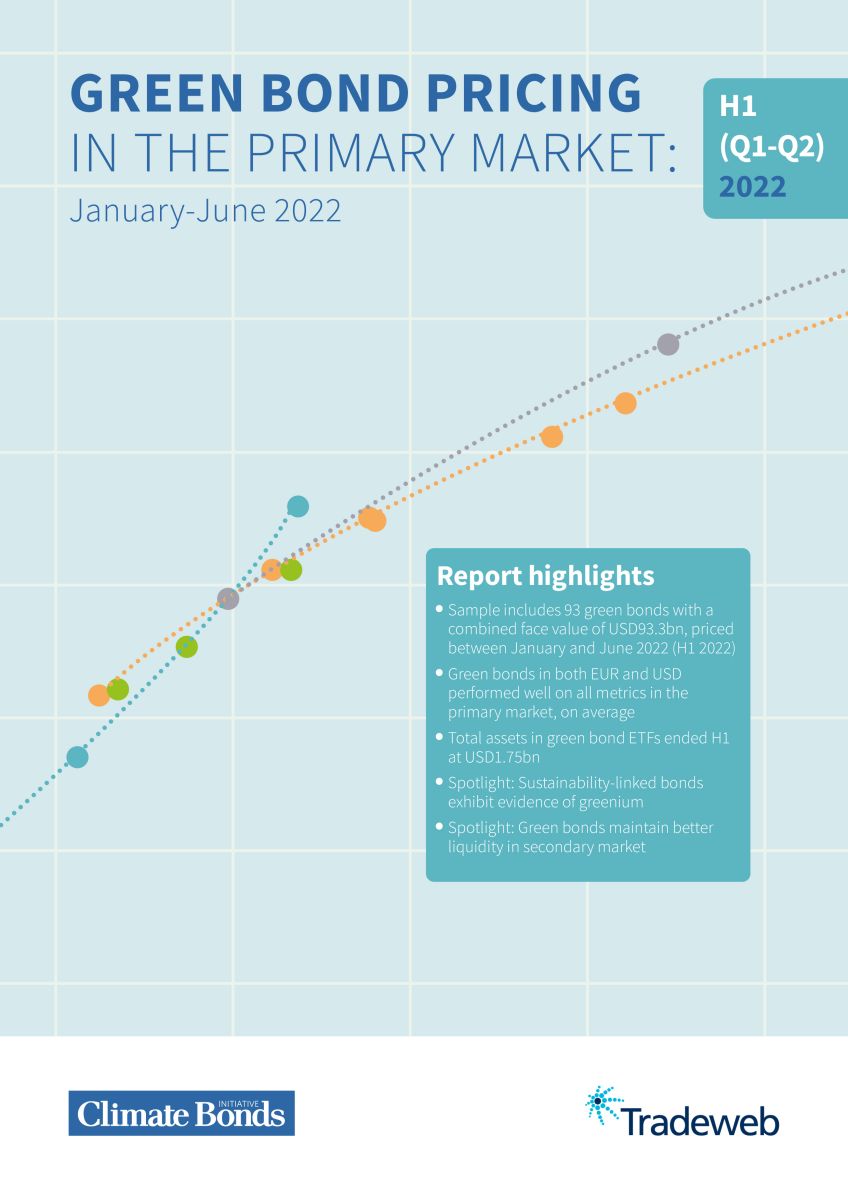 For the first time, our leading pricing series examined the booming sustainability-linked bond (SLB) market, finding evidence of greenium. The Green Bond Pricing in the Primary Market H1 2022 Report is the 14th iteration of our leading series, focusing on the pricing benefits green bonds offer to both investors and issuers.
Previous iterations documented that investor demand for green bond debt products has outstripped the supply of these instruments evidencing a greenium. We have now seen this phenomenon emerge in SLBs, a new addition to the labelled bond universe which has proven prominent but polarising.
SLB BOOM – What's the fuss?
The SLB market has boomed since China-based infrastructure company Beijing Infrastructure Investment Co. priced the first instrument in 2018 with a coupon step-up linked to achieving social key performance indicators (KPIs). By the end of H1 2022, Climate Bonds recorded SLB volumes of USD176.6bn.
SLBs have been praised for inviting a broader range of companies into ethical bond markets, many of whom would otherwise be shunned from the green market. Unlike typical green bonds, SLBs come without restrictions on the use of proceeds and instead, issuers commit to improving environmental performance at the entity-level using key performance indicators (KPIs).
Unfortunately, rising growth in SLBs is accompanied by rising concerns over greenwashing, as critics claim the robustness and ambition levels of KPIs can vary dramatically across the market. The SLB market remains in its infancy and consequently regulations have been absent in its opening years. The long-established green bond market has led to the production of principles, standards and national taxonomy regimes to guide strong market practices.
Standards & Certification of SLBs will be essential to improve confidence and transparency, which in turn will enable further strong growth in that market. Climate Bonds has been influential in standard setting in the green bond market and are now working to address this, with a launch expected later in the year.
Demand for SLBs remains strong
In a first-of-its-kind analysis, Climate Bonds has reviewed qualifying SLBs issued in 2021 and H1 2022 to determine whether there was evidence of a greenium. Within the sample of 37 SLBs, 14 achieved a greenium comprising 11 USD denominated and three EUR. Eleven of the SLBs obtaining a greenium were priced in 2021, and three in 2022.
The latest report findings indicate that demand for SLBs remains strong and suggests investors are willing to support a broad range of issuers on their journey to net-zero. However, voices from the investment world have been among those calling for greater standard setting in the SLB market, achieving this could lead to even greater demand, as well as help for corporates looking to issue these bonds and finance a cleaner future.
Green bonds offer pricing benefits to both investors and issuers
Qualifying green bonds achieved larger book cover and strong spread compression during book building compared to vanilla equivalents. These metrics undoubtedly contribute to tighter pricing for green bonds. While the high volatility of H1 made it harder to pinpoint a greenium, 20% of bonds were found to have priced inside their own yield curves. This demonstrates value for issuers.
The pricing dynamics of these instruments can also be favourable to investors, as green bonds tighten in the immediate secondary market. Our study demonstrated that green bonds tightened by a larger magnitude than vanilla baskets and corresponding indices after 7 and 28 days. This is a continuation of a trend observed over several years and offers value to investors.
Climate Bonds used data provided by Tradeweb to determine whether green bonds offered investors a different liquidity profile in the secondary market, compared to vanilla equivalents in H1 2022. The data demonstrated that green bonds offered more liquidity compared to those in other categories, offering flexibility to investors where it is needed. This could help investors to justify tighter pricing for green bonds in the primary market.
Report launch webinar hosted on 21st Sep 2022 
The Last Word – Standards are coming for SLBs
The SLB market has emerged with real momentum in recent years. The market offers an outlet for higher emitters to cut climate impact, but commitments must be credible and ambitious. Climate Bonds is working to create standards for the market that can guide best practice investment for a Paris-aligned future.
We at Climate Bonds are well-versed in setting standards, with the Climate Bonds Standard leading best practice green financing for over 12 years.  This year we have turned our head towards hard-to-abate sectors by standard setting for proceeds transition bonds and we expect to launch entity-level certification encompassing SLBs in December. This will go some way to ensuring optimism for the SLBs doesn't end in disappointment over greenwashing and lack of ambition.
One thing our pricing series has demonstrated is that there is demand to tie capital to cutting climate impact.
"As the world is faced with the coming threat of climate collapse, earmarking capital for climate causes at scale marks a necessary evolution for the finance sector to embrace. These findings show that investors are scrambling to finance the clean corporates of the future, and the corporate world need take notice," says Sean Kidney, CEO, Climate Bonds Initiative.
Stay tuned for more on the green and other thematic markets in the upcoming CONNECT series of events from across the world.
'Til next time,
Climate Bonds.