Latest innovation in the local green finance market: Securities 100 % backed by residential solar and battery installations
The latest example of green market innovation in Australia has come from Brighte Capital, a leading domestic home energy-focused financier, who has mandated the National Australia Bank (NAB) as the sole arranger of Australia's first 100% Green Certified asset-backed securities issuance, comprising unsecured Green Certified finance provided to households for residential solar and battery installations.
The notes to be issued are verified to conform with Climate Bonds Standard for Certification under the Solar Criteria and comply with the ICMA GBPs.
Proceeds from the issuance will be used to finance solar energy related assets, including residential solar PV, battery storage, solar hot water and other devices.
Katherine McConnell, Brighte Founder & CEO
"Brighte is proud to be working with NAB on what will also be our first bond issuance, which speaks to the quality of our finance products, our customers and the widespread uptake of rooftop solar by Australian households," said.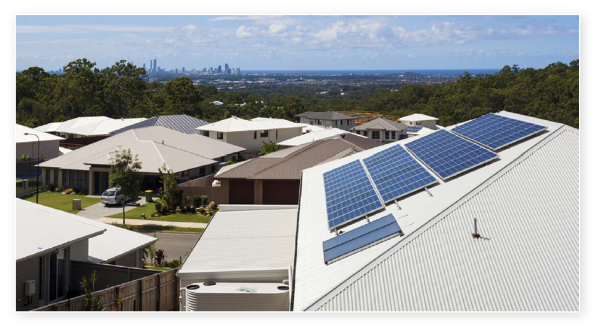 Sean Kidney, CEO Climate Bonds Initiative
"Brighte and NAB have brought an innovative financing model to the market, a tangible example of the opportunities green finance offers in providing clean energy and climate solutions."
"Australia has enormous potential to marry solar and storage combinations at both consumer and national level. This new transaction from Brighte points to that future."
The Last Word
Brighte is an award winning digital payment platform which has grown rapidly since 2015 and ranked fourth on the 2019 Deloitte Technology Fast 500 Asia Pacific, with a growth rate of 8,881% over three years. That's exceptional!  
And NAB has championed green finance development in Australia, pioneering one of the first Certified Bonds way back In 2014. They have supported a string of subsequent green issuers including sub sovereign issuance from Treasury Corporation of Victoria and the world's first consumer Green Term Deposit Certified by Climate Bonds via subsidiary UBank.
NAB have been successful in demonstrating the crucial role of banks in helping build green opportunities and expanding the green economy in Australia.
Australia ranked 3rd in Asia-Pacific total cumulative green issuance as at 31st June 2020 with China and Japan ahead.
More transactions like this, institutional support matching with new market players in green finance, both committed to a sustainable future will help keep that podium position.
'Till next time
Climate Bonds