Posted: Dec 16, 2019 by Andrew Whiley
Green Transition – Opportunity of the Decade – Climate Bonds' focus for Conference2020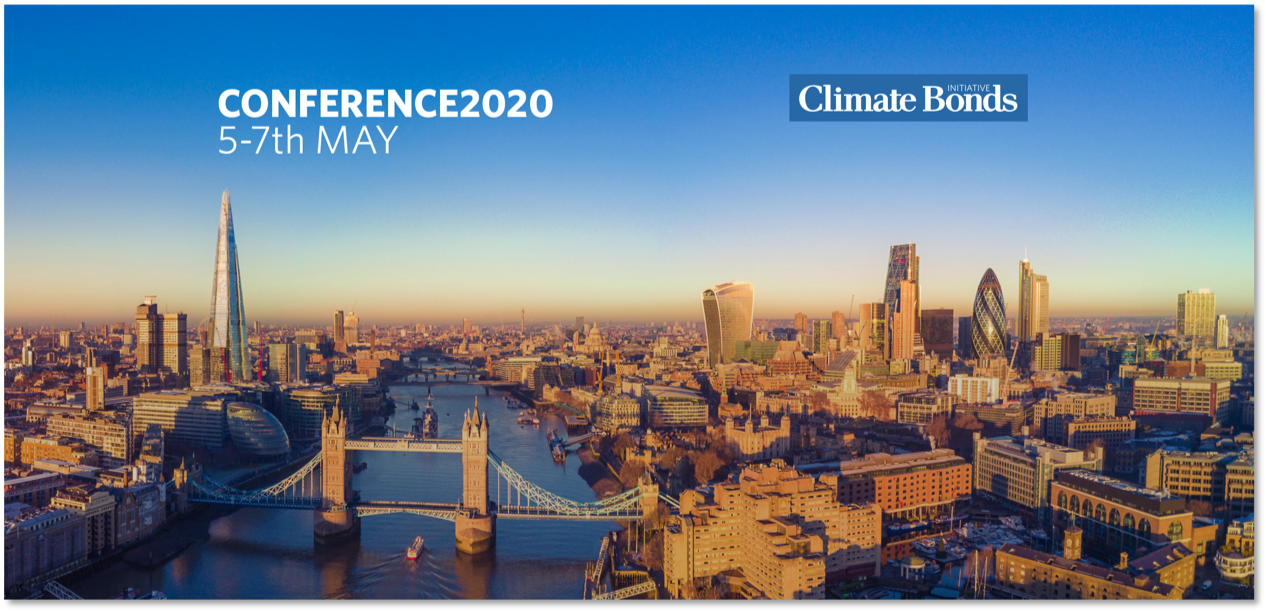 Over the last decade, Climate Bonds has worked to mobilise the largest capital market of all, the $100 trillion bond market for climate change solutions.
Much has been achieved in our first ten years. Yet the challenge remains undiminished and the climate emergency grows.
At Conference2020 the Climate Bonds vision for the next ten years - the Transition Decade - will be opened for discussion and debate amongst investors and policymakers looking to 2030.
Will you join us?
Conference2020 takes May 5-7th in London.
A mix of training, plenaries, forums and specialised workshops.
More information and registration is here.
Green Bond Awards
2020 will also mark the fifth occasion of our Green Bond Awards.
Inaugurated in 2016, the Climate Bonds awards are universally recognised as the most prestigious international recognition for leadership and innovation in green finance market development.
Since 2016, 132 organisations and individuals have been recognised for their pioneering contributions to green finance.
The Last Word 2020-2030
2020 will be Climate Bonds' 10th Anniversary!
While we'll be marking how far green finance has progressed in the last ten years, our gaze is firmly fixed towards 2030. 
Conference2020 on May 5-7th is a must-attend event for anyone looking to play a role in shaping the global green finance agenda into the new decade. 
You can find more information, initial agenda details, registration and event packages here.
See you in May,
'Till next time
Climate Bonds
Look for the latest conference details on our Twitter and LinkedIn.