Posted: Aug 23, 2016 by Sean Kidney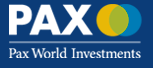 US Based Sustainable Investment Specialist 
Pax World is the latest member of the Climate Bonds Initiative Partnership program. A leader in sustainable investing, Pax World integrates environmental, social and governance (ESG) research into its investment process to better manage risk and deliver competitive long-term investment performance. They launched the first socially responsible mutual fund in 1971 and as of June, 30 2016 held over $30M in green bonds.
Who's saying what:

Julie Gorte, Ph.D., Senior Vice President for Sustainable Investing, Pax World:
"Green and climate bonds have emerged as a serious player among fixed income assets.  If this burgeoning new asset class is going to survive and grow, it needs discipline in terms of how bonds are classified among all the shades of green - the Climate Bonds Initiative helps bring that discipline to this exciting market."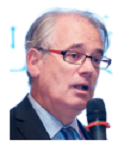 Sean Kidney, CEO, Climate Bonds Initiative:
"Pax advocate climate action, back the UN Sustainable Development Goals and strongly support gender equity. This forward looking philosophy is welcome. Their long term knowledge of bond investing and social impacts fits well with Climate Bonds objectives to harness global debt markets for positive green outcomes."

Tell Me More about the Partners Program?
NGOs, banks, institutional investors and governments are eligible to join as Climate Bond Partners to help rapidly grow a market of green and climate bonds. Partners assist in developing initiatives to grow investment in climate solutions, participate in different market development committees and help define policy agendas for sector, country and sub-national programs.
A list of Partners is available here.
The Last Word
Pax World works to achieve measurable social and environmental impacts through their investments and also offers thought leadership content on an extensive array of ESG issues. You can learn more here.
Disclaimer: The information contained in this media release does not constitute investment advice and the Climate Bonds Initiative is not an investment adviser. Links to external websites are for information purposes only. The Climate Bonds Initiative accepts no responsibility for content on external websites.
The Climate Bonds Initiative is not advising on the merits or otherwise of any investment. A decision to invest in anything is solely yours. The Climate Bonds Initiative accepts no liability of any kind for investments any individual or organisation makes, nor for investments made by third parties on behalf of an individual or organisation.