Posted: Jun 13, 2017 by Katie House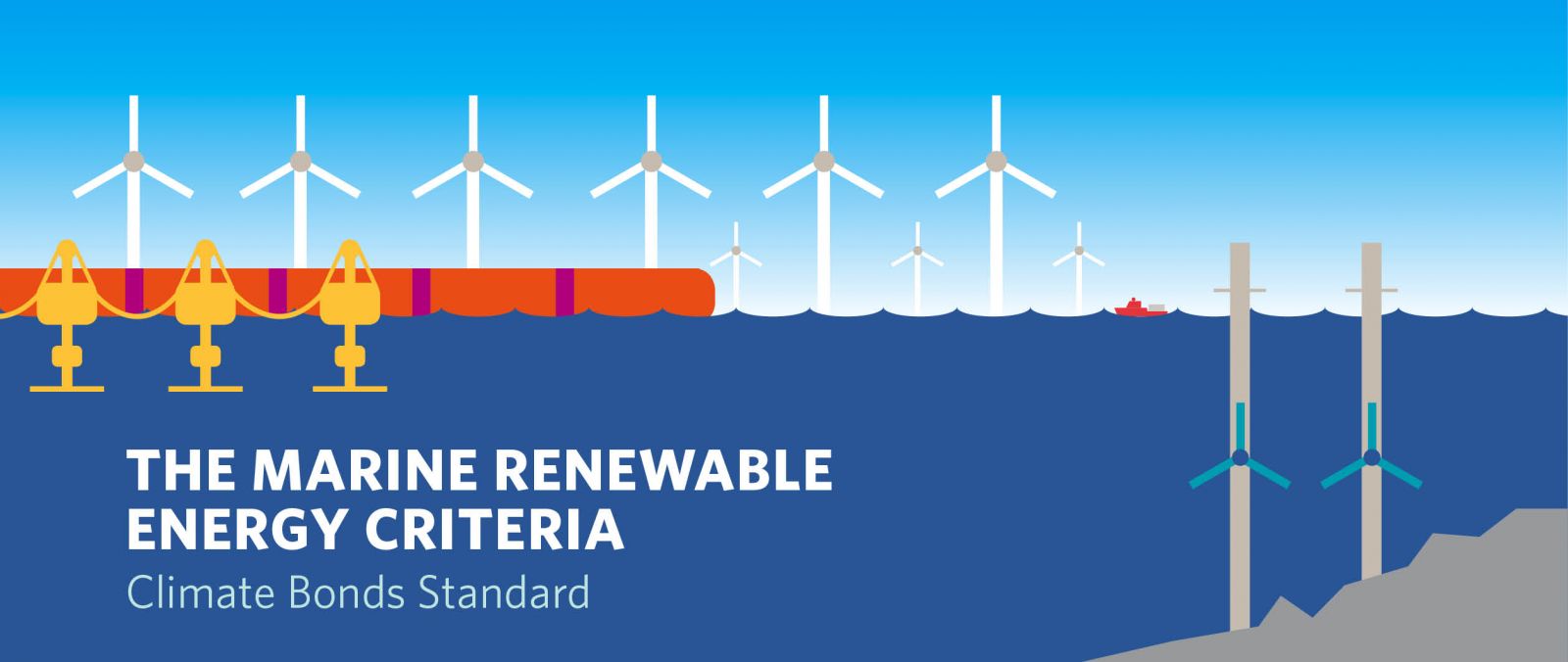 Consultation period opens on newest draft criteria. Marine Renewables Criteria is the first rollout in our 2017 program
What are we releasing?
The Marine Renewable Energy Criteria; designed for use with the Climate Bonds Standard to demonstrate the low carbon and climate resilient credentials of marine renewable energy projects.
Drafted with the guidance and expertise of our Marine Technical Working Group (TWG) and an Industry Working Group (IWG), these Criteria have been developed to outline the requirements that bonds funding marine renewables energy assets and projects must meet if they are to receive Climate Bonds Certification.
How long is the consultation period open for?
Public Consultation will run for 4 weeks closing on Wednesday 12th July 2017. Send your submissions and comments to Katie House.
What will follow the consultation period?
Once public consultation is complete, we will review the Criteria considering feedback before they are submitted to the Climate Bonds Standard Board for final approval.
Once the Criteria have Board approval, bonds financing marine renewable energy assets and projects will be able to use them to apply for Climate Bonds Certification.
What do the Criteria do?
They aim to:
Certify marine renewable energy assets that are compatible with a 2°C trajectory

Ensure these assets are adaptive and resilient to a changing climate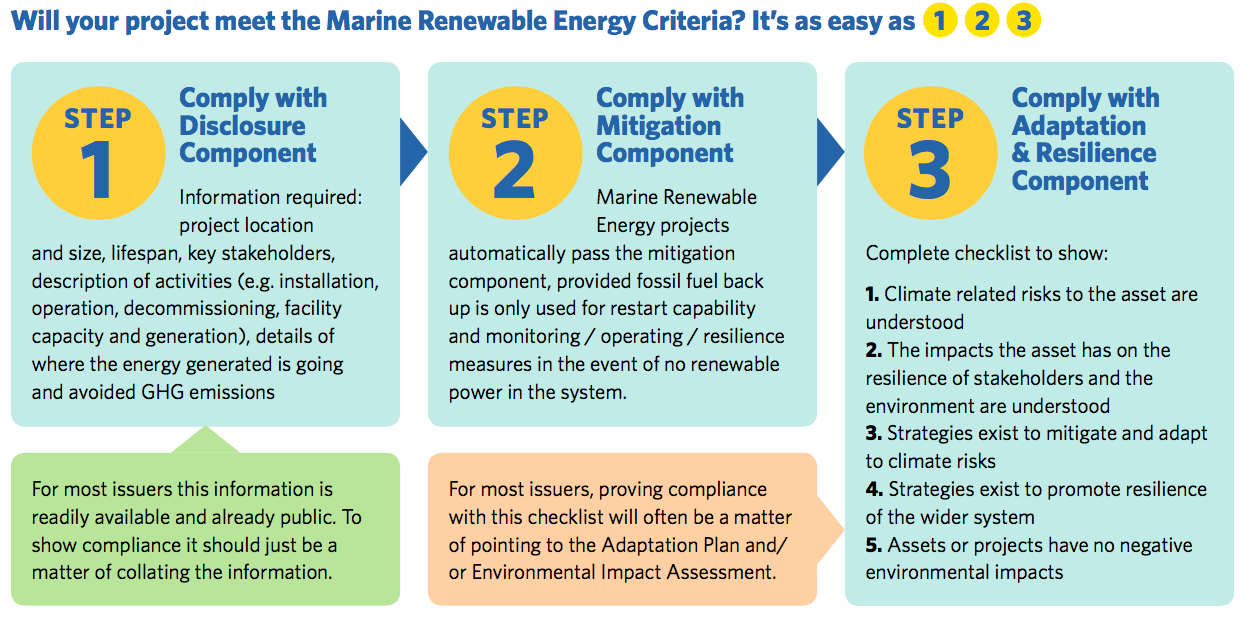 To really understand the requirements though you'll need a bit more detail than is above.
Information Suite:
There are 3 options in our Information Suite depending on how much detail you'd like:
The Marine Renewable Energy Background Paper; an exploration and explanation of the discussions and decisions taken by the TWG and subsequently the IWG in developing these draft Criteria
Two Webinars to introduce the Criteria and answer your questions
The Last Word
We welcome and encourage all feedback.
Please send your submissions and comments to Katie House (katie@climatebonds.net)
'Till next time,
Climate Bonds
Disclaimer: The information contained in this communication does not constitute investment advice in any form and the Climate Bonds Initiative is not an investment adviser.  Any reference to a financial organisation or investment product is for information purposes only. Links to external websites are for information purposes only. The Climate Bonds Initiative accepts no responsibility for content on external websites.
The Climate Bonds Initiative is not endorsing, recommending or advising on the merits or otherwise of any investment or investment product and no information within this communication should be taken as such, nor should any information in this communication be relied upon in making any investment decision. 
A decision to invest in anything is solely yours. The Climate Bonds Initiative accepts no liability of any kind, for any investment an individual or organisation makes, nor for any investment made by third parties on behalf of an individual or organisation, based in whole or in part on any information contained within this, or any other Climate Bonds Initiative public communication.