Madrid launch of Bonds and Climate Change report, 14 July: In association with Sust4in and ICEX Spain  


Don't miss your chance to gain first hand insights into the global climate-aligned and green bond markets. Climate Bonds CEO Sean Kidney will be presenting the main findings from our annual Bonds and Climate Change, State of the Market 2016 report.
The Madrid launch will be held at the Climate Finance: Green Bonds International Conference, organised by Sust4in and ICEX Spain Trade and Investment. Keynote address and launch by Sean Kidney at 10:05 am.
Date: 14th July 2016
Time:  Conference 9:00 - 15:00 - Launch at 10:05am.
Venue: ICEX Auditorium - Paseo de la Castellana, 278, Madrid
Conference registration (inc €50 fee): Link de inscripción a la conferencia aqu
More information/ O por favor, contacten directamente
rebeca.sainz@externos-icex.es /+34 913491807
LIVE from Madrid – Bonds and Climate Change report at Green Bonds International Conference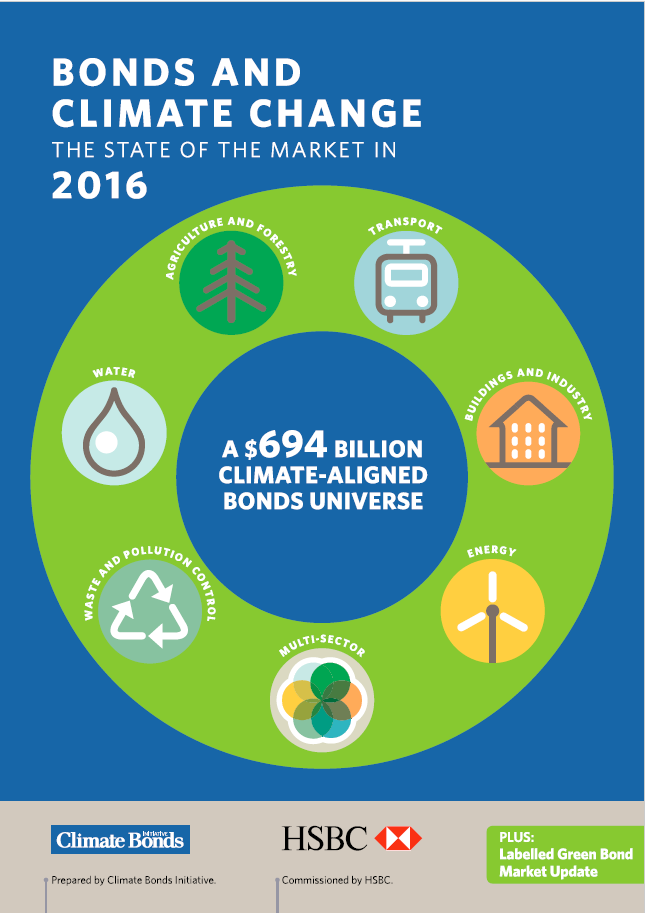 Can't make the Madrid launch in person?  Register for our July 14th LIVE from Madrid webinar to hear an overview of the report's main findings beamed around the world.
For this LIVE broadcast, we'll be joined by guest speaker Joop Hessels, Head of Green Bonds at ABN AMRO. ABN AMRO have just completed their second Climate Bonds Certified green bond issuance and Joop will give his perspective on the role of bonds within the wider climate finance agenda.
Webinar details
Date: Thursday 14 July
Global times:
Madrid: 3:00pm
London: 2:00pm
New York: 9:00am
Mumbai: 6:30pm
Don't miss out, register here.
Disclaimer: The information contained in this communication does not constitute investment advice and the Climate Bonds Initiative is not an investment adviser. Links to external websites are for information purposes only. The Climate Bonds Initiative accepts no responsibility for content on external websites.
The Climate Bonds Initiative is not advising on the merits or otherwise of any investment. A decision to invest in anything is solely yours. The Climate Bonds Initiative accepts no liability of any kind for investments that any individual or organisation makes, nor for investments made by third parties on behalf of an individual or organisation.