Global Launch of 2016 Bonds and Climate Change Report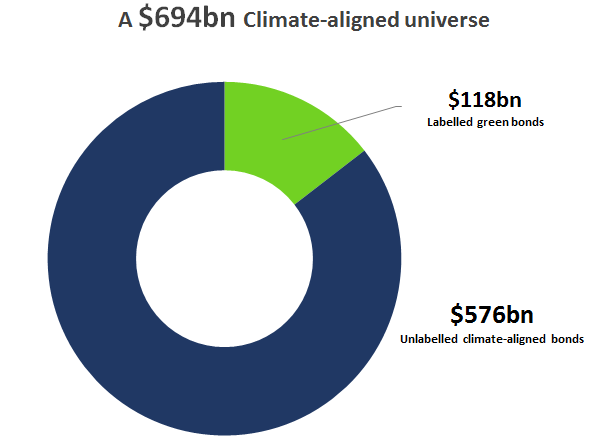 Today we launched our 5th annual 'Bonds and Climate Change:  State of the Market in 2016' (SotM) report. Commissioned by HSBC this flagship report is the only global analysis of the climate-aligned bond universe.
The report calculates the climate-aligned bonds universe now stands at $694bn outstanding - comprised of $576bn of unlabelled climate-aligned bonds at and $118bn of labelled green bonds.
This $694bn includes bonds that are labelled as green as well as bonds that are financing climate solutions but do not carry a label.  Together, these bonds make up our 'climate-aligned bond universe'.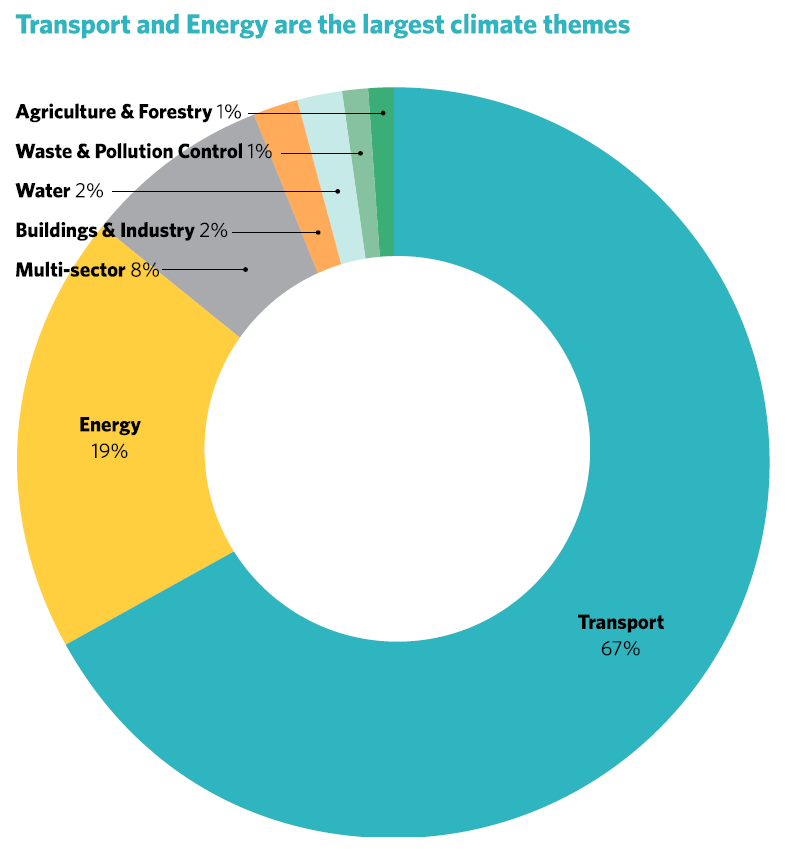 3,590 Bonds Analysed from 780 Issuers
The 2016 report analysed data drawn from a pool of over 3,590 bonds from 780 individual issuers across transport, energy, buildings and industry, water, waste and pollution and agriculture and forestry.
Low carbon transport was the largest single sector, ($464bn/67%) followed by clean energy at ($130bn19%). The remaining $97bn (14%) is drawn from Building and Industry, Agriculture and Forestry, Waste and Pollution, Water or Multi-Sector bonds; a small but welcome pointer towards more diversity in issuance.
The Chinese RMB is the dominant currency (at 35%) – this is due to the inclusion of large entities such as China Railway Corp which is the largest issuer in our research followed by the US dollar (24%) and the Euro (16%).
78% of the universe is investment grade with AA-rated bonds more.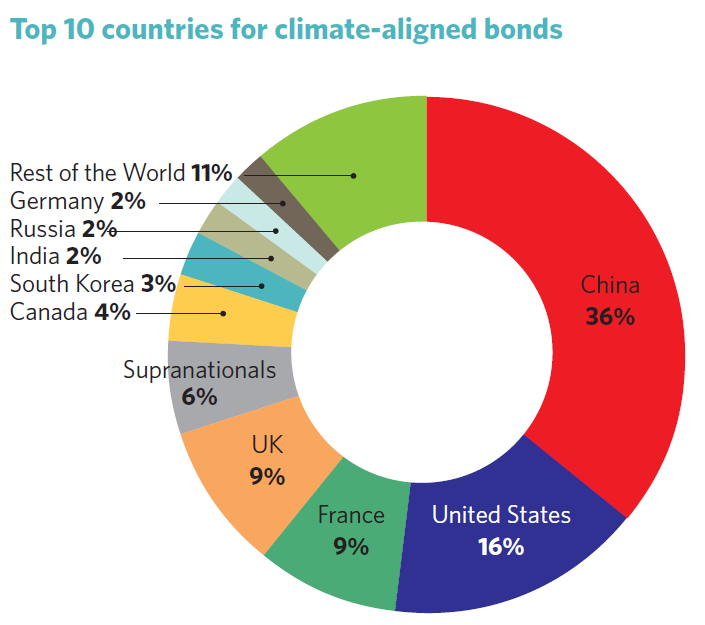 Country Specific Findings: 
China is the largest country of issuance with $246bn outstanding followed by the US ($136bn) then the United Kingdom and France ($62bn/ 9% & $64bn/ 9% respectively).
Unlabelled issuance is dominated by China Railway Corporation-  the largest issuer with $194bn outstanding. 
We collaborated with the CCDC, CECEP, NAFMII and Shanghai Stock Exchange which helped to identify more unlabelled domestic bonds.
USA is the second largest country of issuance (At 16%, of the total). Burlington North Santa Fe is the largest issuer from within the USA, making up 17% of USA issuance alone.
The year, we undertook additional research on the US muni bond market which led us to discover $20.6bn of unlabelled climate-aligned bonds. Together with the $9.7bn of labelled green muni bonds, US bonds amount to $30.3bn, 27% of total climate-aligned bond issuance out of the USA.
Who's saying what?
HSBC Zoe Knight, Managing Director, Climate Change Centre of Excellence, HSBC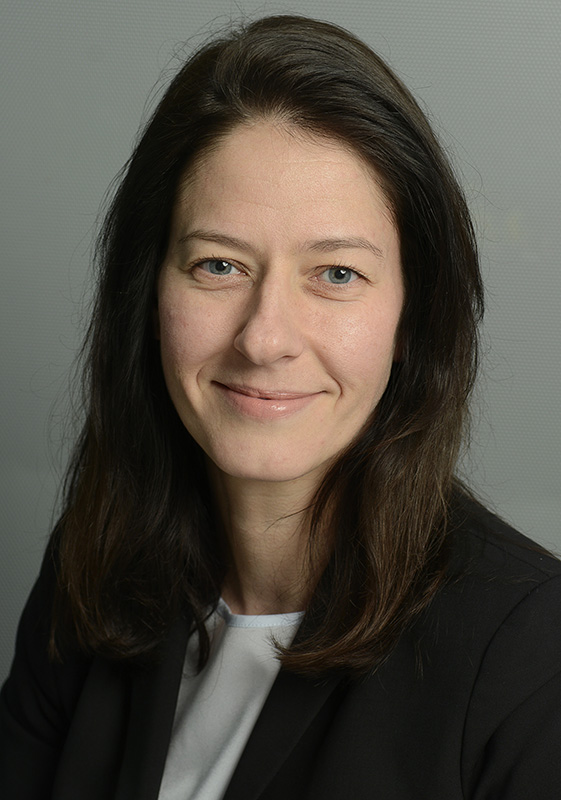 "The growth in size and depth of both the climate aligned and labelled green bonds is a positive for potential investors looking to lift their green exposure post the COP21 at Paris. It's a sign of the scale and liquidity in the market and demonstrates the potential for future green investment."
"Encouragingly, the report shows that financing low carbon growth paths in the major emerging economies through green bonds has begun and with sound market frameworks, can undergo rapid growth."
Climate Bonds CEO Sean Kidney: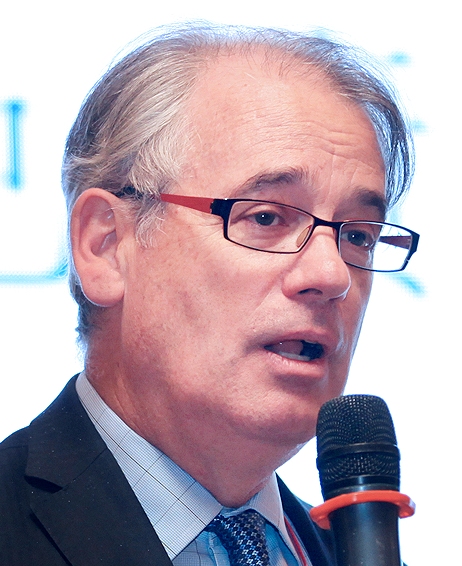 "Bridging the climate finance gap doesn't require complex new investment models.  The re-alignment of bond market activity with climate change and low emission goals will deliver a stable long term source of green investment.
"This report shows that the large scale harnessing of bonds and other forms of debt based capital towards climate and carbon goals is within reach."
"Green bond based capital to fund infrastructure projects are now an established model. As countries look to turn their INDC commitments into climate plans the report shows that green and climate resilient transport, urban development, water and energy projects are already being financed by green bonds and can be scaled up."
"The biggest challenge now is for policy makers and investors to develop models that simply accelerate the flow of investment."
The Last Word - The Climate Opportunity
While a $694bn universe is encouraging, it is small in the context of what is required to remain within a 2-degree scenario. According to the International Energy Agency (IEA), cumulative investment of $53tn is required by 2035 in the energy sector alone. New Climate Economy estimates that $93tn of investment is required across the whole economy by 2030. 
To put this in context, the global bond market currently stands at approximately $90tn. The bond market is therefore an essential tool to finance the transition to a low carbon economy. The growing green bond market will continue to be an important part of this transition but it is not the whole picture – there are a range of unlabelled climate investment opportunities in the bond market which are captured in this report.
A full copy of annual 'Bonds and Climate Change:  State of the Market in 2016' can be downloaded here. Versions in Chinese and Portuguese will be avaliable soon.
The 'Bonds and Climate Change: State of the Market in 2016' report is kindly sponsored by HSBC.

Disclaimer: The information contained in this communication does not constitute investment advice and the Climate Bonds Initiative is not an investment adviser. Links to external websites are for information purposes only. The Climate Bonds Initiative accepts no responsibility for content on external websites.
The Climate Bonds Initiative is not advising on the merits or otherwise of any investment. A decision to invest in anything is solely yours. The Climate Bonds Initiative accepts no liability of any kind for investments that any individual or organisation makes, nor for investments made by third parties on behalf of an individual or organisation.