The City of Paris last week issued an inaugural €300m green bond for renewable, low-carbon transport, energy efficiency and climate adaptation (€300m ($321.5m) , 1.75%, 16 yrs)
Before the Friday horrors, COP21 host city Paris joined the green bond march towards COP21 with an inaugural green issuance is sold as "climate bond," offering a coupon of 1.75% and a tenor of 16 years. Joint lead managers were Credit Agricole CIB, HSBC, and Societe Generale, while Vigeo prepared the second review for this bond.
Paris has committed that its green bond will fund either current or future projects, rather than refinance completed projects. This is useful information for some investors though it's important to remember bonds are typically a refinancing tool therefore green bonds can and should be able to refinance completed projects.
In addition, Paris commits to ensure that proceeds used for green projects that are completed before the bond term - which, given it has a 16 year tenor may very well happen, is likely - will be re-allocated to projects that meet green criteria. That gives investors confidence that proceeds will be 100% green for the lifetime of the bond.
It's great to see an issuer providing this excellent level of transparency to investors on these aspects on their green bond.
Proceeds of the green bond can finance projects that fall into the following categories:
Renewable energy: geothermal, solar, energy recovery, heating network

Energy efficiency with performance goals (brilliant: though it'd have been great to know the hurdles) in building, public lighting and local heating systems

Low-carbon transport: public transport system (in particular construction of light rail/tram lines), cycling, and EVs

Climate adaptation: reducing heat island effect by creating green surfaces and urban re-forestation
In addition to this project type selection, eligible projects also need to meet a level of Environmental Social and Governance (ESG) performance. This includes criteria on waste management, human rights, social cohesion and business ethics.
The City commits to report annually on the allocation of proceeds and ESG performance of selected projects. And excitingly, the City has selected key performance indicators per project type to report their climate impacts, as well as indicators on project ESG performance. This is a great effort in strengthening impact reporting.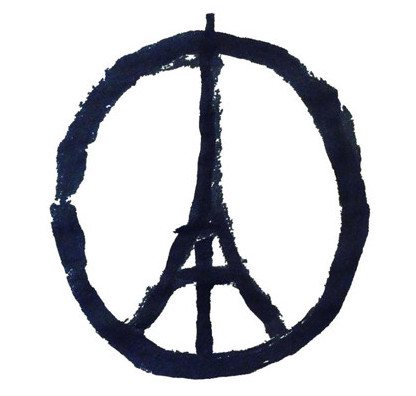 Paris is still in shock; but it's still important to celebrate Paris' brilliant bond, what we call a Green City Bond, issued to mark COP 21. Paris leading the way.
Corporate
NRW Bank issued its 3rd green bond, aligned with Climate Bonds Initiative wind energy standard (€500m ($538.9m), 0.875%, AAA, 10-yr)
German based NRW Bank issued its third green bond at a total of €500m ($538.9m) with annual coupon of 0.875% and a 10-year tenor. The AAA-rated (Fitch) bond is jointly underwritten by Credit Agricole CIB and HSBC. Second review is provided by Oekom, NRW Bank commits to report annually, including environmental impact analysis, in its sustainability report and Green Bond Internet portal.
We are excited to see one of NRW Bank's objectives is to help develop the green bond market by promoting reliable use of proceeds, transparency and reporting. In particular, they promote green leverage (using green bonds to refinance projects and freeing up capital to invest in new green projects) and green dividend (long term nature of projects, such as the river restoration, will have very long term green benefits to the local regions), nice!
Strong investor demand for the green bond with the order book exceeding €500m within 45 minutes. Plus NRW got investor diversity with 51 individual orders and of which over 60% were specialist Socially Responsible Investors (SRI).
Majority (80%) of the proceeds will be used for climate mitigation projects (i.e. energy infrastructure, promotion of cogeneration plants, and energy efficiency), whereas the remaining 20% will finance adaptation projects (waterway restoration at Emscher and Lippe river systems).
The use of proceeds of this issuance is very similar to its second green bond last year (see our previous blog for details). This green bond has the same requirement on public construction projects consuming 20 – 30% less energy than the German Energy-Saving (EnEV) Ordinance.
The number of wind energy projects aligned with the Climate Bonds Initiative's Wind Standard is also higher this time (16 compared to 10 from its second green bond).
NRW Bank keeps up the precedent in aligning renewable investment in a mixed portfolio with the Climate Bonds Taxonomy/climate definitions. Excellent work NRW Bank!
Municipal
Vermont University issued an $18.5m green bond for geothermal heating and energy efficiency at new green building ($18.5m, 2.0 – 5.0%, BBB+/Baa1, 1 – 27 yrs)
Vermont Educational and Health Buildings Financing Agency (VEHBFA) issued a $18.5m green bond to finance the construction of a new residence hall at Saint Michael's College, a private Catholic college in Burlington, Vermont. Issued in 21 tranches, the bond offers 2.0 – 5.0% coupon with maturity ranging from 1 to 27 years, and ratings of BBB+ (S&P) and Baa1 (Moody's). Morgan Stanley is the underwriter of this issuance.
Proceeds will finance renewable and energy efficiency measures for a new residence hall. These include a geothermal system, comprised of thirty 500-foot deep wells, to provide for heating and hot water, building insulation, temperature controls to manage building temperature, LED lightings, and energy recovery on ventilation air.
The college will track and report the allocation of proceeds on annual basis until the completion of the hall of residence project.
Development Banks
KfW's green bond issuance continues to accelerate launching a new $1bn green bond last week ($1bn, 1.875%, AAAe/Aaae, 5-yrs)
The German sovereign development bank, KfW, has just issued a new $1bn green bond. This comes shortly after its last issuance in late October, which was the LARGEST green bond so far this year (€1.5bn). Overall KfW has tapped the green bonds market for a total of $2.66bn within a month!
This bond is issued under its "Green Bond - Made by KfW" program that funds renewable energy and energy efficiency.
The green bond has a coupon of 1.875% and 5-year tenor. Jointly underwritten by Bank of America Merrill Lynch, Goldman Sachs, and Morgan Stanley, the bond is rated as AAAe (Fitch) and Aaae (Moody's).
OPIC issued two more Green Guaranties for wind projects in Sindh, Pakistan ($37.6m, 0.127%, 10 yrs;  $11.7m, 0.170%, 11 yrs)
Overseas Private Investment Corporation (OPIC) issued two Green Guaranties to finance wind energy projects in Pakistan. The $37.6m issuance finances the 49.5MW Master Winder Energy Project, offering a coupon of 0.127% and maturity of 10 years, underwritten by Stifel Nicolaus & Co.
The $11.7m issuance finances the 50MW wind energy project by Sapphire Wind Power, offering a 0.170% coupon and maturity of 11 years, underwritten by Bank of America Merrill Lynch.
Market Moves
The Green Climate Fund (GCF) approved $217m for energy efficiency green bond project in Latin America and the Caribbean by the Inter-American Development Bank (IDB). See our blog here for more details.
Commitments to invest in green bonds are growing as we get closer to COP21!
Zurich Insurance already invested $800m in green bonds out of the $2bn target in green bond investment announced last year.
On the other hand, HSBC pledged to invest $1bn in green bonds, in which $350m is already invested, according to Environmental Finance.
AXA Investment Manager (AXA IM) launched an open-ended fund called AXA World Funds Planet Bonds, that invests only in labelled green bond and bonds from issuers with high environmental impact - defined by AXA IM as strong ESG performance based on its internal ESG scoring system. 
Green Bonds Gossip:
Expect more U.S. municipal green bonds in second half of Nov! $65m green bonds to be issued by the State of Connecticut in mid Nov, as well as $9.56m green bond by New Jersey Environmental Infrastructure Trust will be issued in on Nov 24.  We will cover more details upon issuance.
Two pure-play green bonds from Europe also on the horizon: €40m ($44m) by the French independent renewable energy supplier, Neoen; as well as NOK500m ($57.5m) by Scatec Solar ASA. Expect more details to come soon!