Posted: Nov 10, 2015 by Andrew Whiley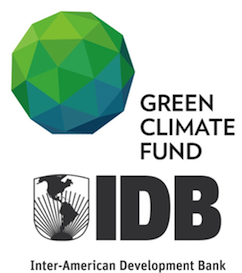 US$ 217 million allocated for energy efficiency Green Bond in LATAM & Caribbean 
The inaugural tranche of projects for the UNFCC-backed Green Climate Fund (GCF) has now been approved for funding by the Board.
We're excited to see a green bond programme attracting the largest project funding amongst the eight successful initiatives in this first round.
Kick Start for Green Asset Backed Securitisation (ABS)
The green bond proposal is submitted by the Inter-American Development Bank (IADB) for a project that aims to kick-start a green Asset-Backed Securitisation (ABS) market for energy efficiency in Latin America and the Caribbean.
The proposed programme will build on an on-going pilot transaction of energy efficiency ABS in Mexico. Check out our May 2015 Blog for previous details.  
This is a fantastic example of how the GCF and the public sector can use its limited funds to leverage private finance, rather than through direct lending. By absorbing early risks, the initial set-up costs for new financial structures and enabling capacity building, the public sector can kick-start market development in the private sector.
The Benefits of Pooling & Securitisation for Financing Small-Scale Green Projects
Securitisation can enable increased financing of energy efficiency and other green investment areas. In the words of IADB, securitisation allows companies to "tap into capital markets with better financing in terms of collateral, provision of longer tenors and lower interest rates."
"Pooling and securitising can thus bridge the financing gap and open the door to projects that would otherwise not be funded."
IABD's programme to kick-start green ABS includes two main aspects: warehousing of loans and credit enhancement.
Warehousing & Credit Enhancement
Warehousing across energy efficiency lenders helps to overcome the current barrier that individual lenders face; insufficient loan volume to issue securities in the bond markets. It also enables standardisation of loan documentation, a crucial factor to enable aggregation.
Providing partial guarantees is crucial for the initial green ABS deals to have the risk-profile institutional investors are looking for.
Building Green Bond Markets is an Attractive Tool for Emerging Economies
Crucially, IADB's green bond project also shows that green bond markets can thrive in emerging countries with nascent bond markets. New financing structures in a market – in this case ABS – can finance green from the get-go.
Hence building a green bond market is less reliant on a mature general bond market. Rather, emerging economies can benefit from developing green and broader bond markets in tandem and enhance both green investment and overall bond market growth. Win-win.
We think this sets the scene for more green bond related projects supported by the GCF in the future.
Great work by the IADB for getting the ball rolling!