Panama Bartholomy, Director, Investor Confidence Project (Environmental Defense Fund). Panama Bartholomy is the Director of Investor Confidence Project Europe, a project of the Environmental Defense Fund. Previously, he was the Advisor on Energy and Natural Resources to California Assembly Speaker John A. Perez where he oversaw the State of California's energy and environmental legislation and budget. He earlier served as Deputy Director of the California Energy Commission's Efficiency and Renewables Division and advisor for Chairmen Douglas and Pfannenstiel, worked for the California Conservation Corps on vocational environmental education, and ran the Sustainable Schools program for the Division of the State Architect. Panama served on the City of Sacramento Planning Commission and the County of Sacramento Environmental Commission, and is a former board member on the U.S. Green Building Council (USGBC) and past president of the Northern California Chapter of the USGBC.

Tatiana Bosteels, Head of Responsible Property Investment, Hermes Real Estate. Tatiana Bosteels is Head of Responsible Property Investment in Hermes Real Estate, part of Hermes Fund Management - a leading Institutional Fund Manager in the UK. Tatiana's work focuses on mitigating impacts and enhancing opportunities of existing urban environments. She is also a Chair of IIGCC Property Working Group, Director of the Better Buildings Partnership, Director of Climate Change Solutions and sits in the World Future Council Commission on Cities and Climate Change. Tatiana has experience developing innovative sustainability programmes through public private partnerships. At the London Climate Change Agency, where she advised the London Deputy Mayor, she developed and delivered the Better Buildings Partnership (BBP) and contributed to the establishment of the London ESCO. Her previous work covered UK and international climate change policy, carbon markets, Kyoto carbon project mechanisms, the EU and UK emission trading schemes and third party energy efficiency financing.

Chris Botten, Programme Manager, Better Buildings Partnership. Christopher Botten is the Programme Manager for the Better Buildings Partnership (BBP), a collaboration of UK leading commercial property owners who are working together to improve the sustainability of existing commercial building stock. His responsibilities cover the day-to-day management of the BBP and the running of the Working Groups. Chris first started out as a Climate Change Officer for the London Climate Change Agency before working as a Project Manager in the London Development Agency Environment and Climate Change Team. He holds an MSc in Sustainable Environmental Management.
 

Simon Brooker, Executive Director, Clean Energy Finance Corporation. Simon Brooker is an Executive Director at Clean Energy Finance Corporation, an organisation that mobilises capital investment in renewable energy, low-emission technology and energy efficiency in Australia. Previously, he was an Investment Director at Transfield Holdings where he focused on the Company's student accommodation and renewable energy investment activities. Prior to joining Transfield, Simon worked for 14 years in investment banking at Macquarie Bank and Bankers Trust, leading transactions in asset based financing, structured finance and infrastructure investing.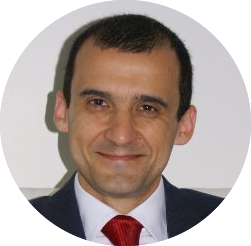 Luís Castanheira. Technical Director, Investor Confidence Project (Environmental Defense Fund). Luís Castanheira is a leading practitioner, trainer and consultant on sustainable energy, with twenty years experience at international level. He is the the Technical Director for the Investor Confidence Project Europe, the Managing Director of Energaia – South of Porto Metropolitan Area Energy Management Agency, and a lecturer at ISEP - Porto Polytechnic Institute Engineering School, where he is responsible for the courses on Energy Efficiency in Buildings and Energy and Sustainability. He has assisted the European Commission both as an Expert Evaluator in the framework of Intelligent Energy and Horizon 2020, as well as an Energy Efficiency Expert in technical assistance activities to developing countries, and also a member of EVO IPMVP Technical Committee.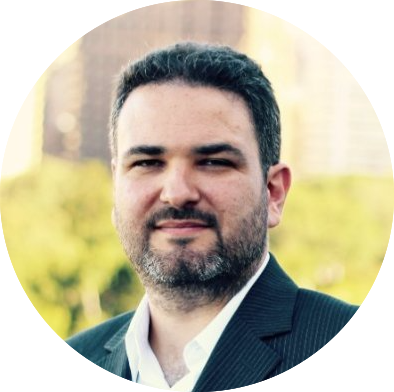 Jorge Chapa, Head of Market Transformation, Green Building Council Australia. Jorge Chapa is the Head of Market Transformation of Green Building Council Australia (GBCA). Jorge ensures that the GBCA's product and service offerings continue to improve Australia's built environment – delivering more sustainable and liveable places and communities. He also continues to drive the evolution of GBCA's Green Star tool and draws upon a wealth of industry experience, an architecture degree from the University of Monterrey in Mexico and a Masters in Design Science from the University of Sydney.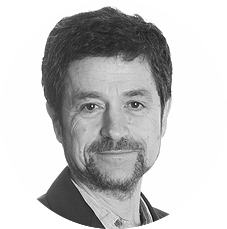 Robert Cohen, Technical Director, Verco. As Technical Director at Verco, Robert specialises in improving the energy performance of buildings. With extensive experience in this field, Robert has been instrumental in the development of important energy performance industry standards including Low Carbon Workplace Standard for the Carbon Trust, Energy Assessment and Reporting Methodology for CIBSE, and Landlord Energy Ratingfor the Better Buildings Partnership. Robert was on DECC's Advisory Board for the Energy Savings Opportunities Scheme (ESOS), and has been a member of the Green Construction Board Buildings Working Group and CIBSE's Steering Group on energy benchmarks. With a PhD in Thermal Energy Storage and an MSc in Energy Conservation and the Environment, Robert is also author/co-author of over 100 publications.

Annie Degen-Neuville, Special Advisor Long Term Finance and Energy Efficiency Coordinator, UNEP Finance Initiative. Annie Degen-Neuville is in charge of coordinating the work on energy efficiency finance at the UNEP Finance Initiative, the global partnership between UNEP and the financial sector on sustainable finance. Annie has spent about 20 years in banking, with Credit Lyonnais and Credit Agricole CIB in corporate and investment banking, in Europe and North America, with a particular focus on property finance. She then joined Caisse des Depots, the largest French institutional investor as Head of Responsible Investment Policy, before becoming in 2012 UNEP FI's Special Advisor Long Term Finance and Energy Efficiency Coordinator. There she has developed the work on energy efficiency finance, creating and co-convening the first working group bringing together the European Commission and the financial sector on energy efficiency finance, the "Energy Efficiency Financial Institutions Group" (EEFIG). This led to the production of a reference report, "Energy Efficiency, the first fuel for the European Union Economy", with policy and finance recommendations to help unlock capital for energy efficiency in buildings and industry/SMEs. These recommendations now serve for several follow up working groups in Brussels and progressively at country level. Annie also represents UNEP in the Secretariat of the G20 Energy Efficiency Finance Task Group (EEFTG), expanding there the work initiated at the European level, in particular towards the BRICS. In 2015, she successfully led the first global mobilization of banks and investors on energy efficiency for COP21. She continues her committed work with partners to promote energy efficiency and overcome well known barriers through innovative dialogue and work.

John Dulac, Buildings Sector Lead - Energy Technology & Policy, International Energy Agency. John Dulac is an Energy Analyst in the Directorate of Sustainability, Technology and Outlooks at the International Energy Agency (IEA). He leads the energy technology and policy analysis in the buildings sector, contributing to IEA efforts to understand the implications for a sustainable, low-carbon economy. He also leads the IEA's Collaborative on Combined Heat and Power and efficient District Heating and Cooling (CHP/DHC). He is also the desk officer for the Technology Collaboration Programmes on Energy Conservation through Energy Storage (ECES), Heat Pump Technologies (HPT), District Heating and Cooling including Combined Heat and Power (DHC) and Energy Efficient End-Use Equipment (4E).


Alexander Hadzhiivanov, Associate Director, Sustainable Resource Investments, Energy Efficiency and Climate Change, European Bank for Reconstruction and Development. Alex works for EBRD since 2008 on sustainable resource investments in built environment projects, financed by the Bank across the EBRD region (all countries of operation of the Bank). That includes direct lending projects from Property & Tourism (commercial assets, hotels, residential developments), Agribusiness (retail chains), Manufacturing & Services (logistic centers), Transport (Airport infrastructure) as well as being involved on development of residential energy efficiency credit lines – Sustainable Energy Financing Facilities. Alex participates in development of new financing instruments and products related to climate financing and sustainable resource investments in the building sector: project financing, dedicaed financing instruments through intermediatries, demand-side financing facilities, sustainable property funds, etc.

Prashant Kapoor, Principal Industry Specialist, International Finance Corporation. Since 2010, Prashant Kapoor has provided guidance for International Finance Corporation (IFC) global green building program on both the regulatory and voluntary fronts. He has played a critical role in developing the national green building codes for Colombia, Indonesia, the Philippines and Vietnam. He invented IFC's EDGE green buildings program as a coordinated investment-advisory approach to transform the construction industry in up to 20 markets over the next seven years. Prior to joining IFC, he worked as a director at WSP consultants in London, where he led the planning of Masdar City, an innovative zero-carbon city under construction in Abu Dhabi; developed a strategic plan for Dubai, including designing a new green building regulatory system; and created various pathfinder low-carbon property programs. He holds architecture degrees from Manipal Institute of Technology (India) and a master's degree in energy-efficient building from Oxford Brooks University (UK).

Johannes Kreissig, Vice President Building & Construction, thinkstep. In 2007, Johannes Kreissig was initiator and founding member of the German Sustainable Building Council (DGNB). He serves as a member of the Board of Directors of DGNB. From the very beginning he was contact person of DGNB to the World Green Building Council. From 2008 to 2010 he was member of World GBC's Council Development Committee. Since 2010, he has been member of World GBC's Board of Directors.  He has over 15 years of experience in Life Cycle Assessment (LCA), specialized in construction, construction materials and end of life operations. Johannes is DGNB auditor as well as trainer in the DGNB academy. Johannes is Member of the German Standardization Delegation in European Standardization (CEN TC 350) for the sustainability of construction works; he had a significant influence on the development of the German EPD program for construction products (IBU). 

LoÏs Moulas, CEO, Observatoire de l'Immobilier Durable. Loïs Moulas is a french entrepreneur and expert in Green Building with a Supelec engineering diploma on energetic systems. He has founded SINTEO in 2008 (a 40 people engineering company in 2013) and Observatoire de l'Immobilier Durable (OID) in 2012 (French Sustainable Real Estate Platform including 30 real estate players). He is managing its activities – CEO of OID, international business development consulting, green strategy – through its consultancy company WILD that he founded in 2015.
 

OIiver Rapf, Executive Director, Buildings Performance Institute Europe. Olivier Rapf is an Executive Director of Buildings Performance Institute Europe (BPIE), a Brussels-based think-tank with a focus on energy and the built environment. In this role, he represents BPIE in the Executive Committee of the Global Buildings Performance Network (GBPN). Before joining BPIE, Oliver worked for the global conservation organization WWF in various roles including Head of the Climate Business Engagement unit of WWF International where he managed strategy and partnership development with the private sector. Leading an international team, he advised multinational companies on climate change and energy issues. Oliver's experience in buildings efficiency goes back to the late 90s when he was a project leader for several deep renovation projects on behalf of WWF in cooperation with housing companies across Germany. Prior to that, Oliver participated in the UNFCCC negotiation process, and was the leader of the German NGO coalition at international conferences. Oliver has been active as a jury member of environmental and sustainability awards, and serves on various advisory boards. In his early career, he worked on regional sustainability strategies and spatial planning.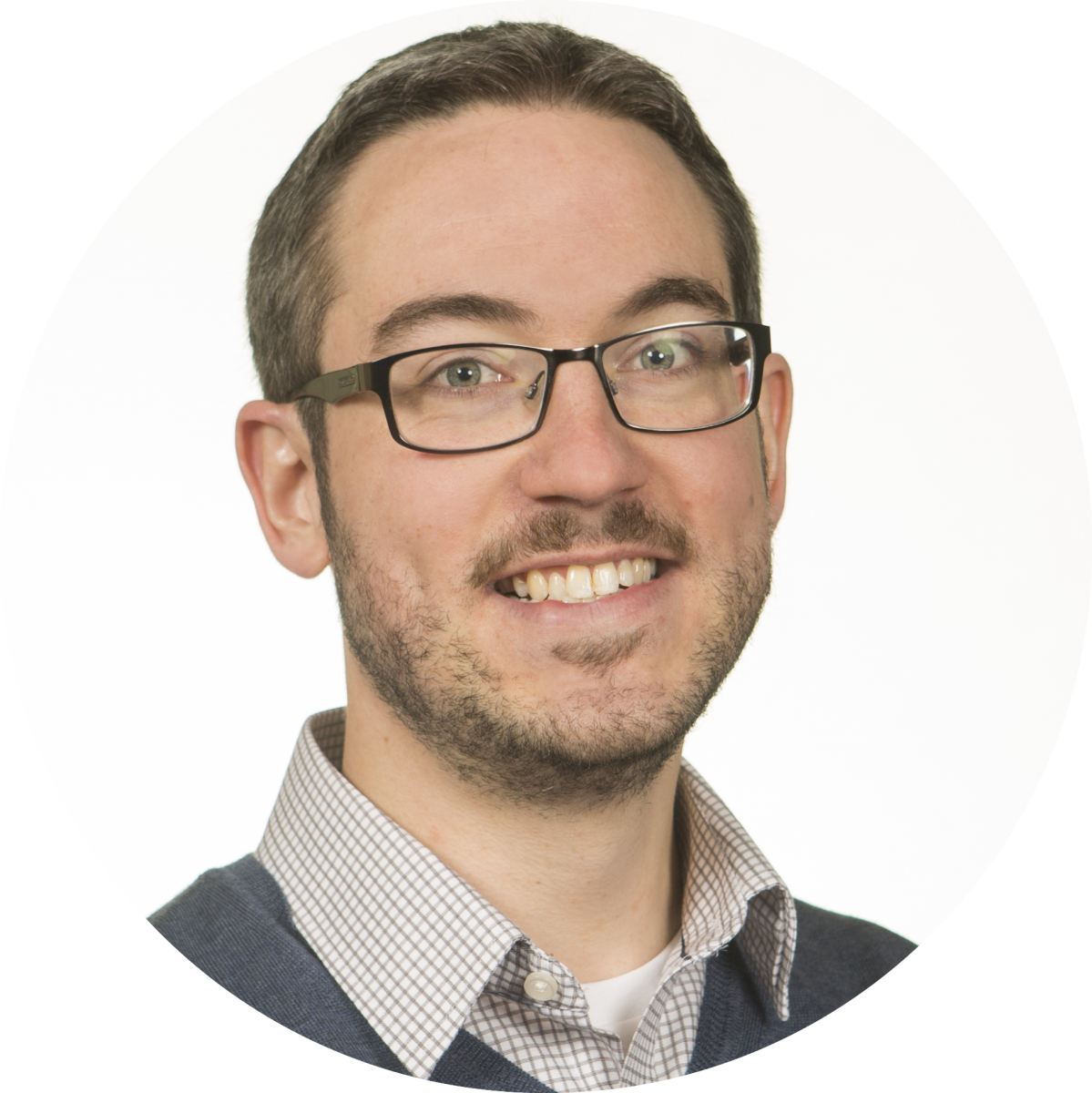 Alex Rathmell, Director, EEVS Insight. Alex Rathmell co-founded EEVS Insight in 2011. EEVS provides professional services for energy efficiency, facilitating ambitious, scaled savings programmes and ensuring energy performance is properly valued.  EEVS introduced the concept of independent Measurement & Verification (M&V) for energy saving projects and ESCOs to the UK, and Alex was among the country's first Certified M&V Professionals (CMVPs).  Major projects have included design and delivery of MRV for the government's Electricity Demand Reduction (EDR) pilot, extensive work with RE:FIT and other ESCO procurement frameworks, developing MAC curves for the health and social care system for the NHS Sustainable Development Unit, and advisory services for private and public sector organisations on energy performance management.  Alex has ten years experience as an engineer and a manager in the energy sector, having previously studied Electrical and Electronic Engineering at Imperial College, London.   

Peter Sweatman, Chief Executive, Climate Strategy & Partners. Peter Sweatman is the Chief Executive of Climate Strategy & Partners, a strategic consultant in Clean Energy, Clean Technology, Energy Efficiency and Climate Change Strategies, counting among its clients some of Iberia's largest firms and among its partners Bloomberg New Energy Finance and Trucost. Peter is also Chairman of Energy Efficiency Capital Advisors an expert solution provider to firms looking to save energy. For 5 years directly prior to this, Peter was Managing Director responsible for Iberia and Latin America for Bunge-Climate Change Capital that was one of the world's leading specialist fund manager and advisors in the low carbon economy. Peter holds an MA Cantab degree in Engineering and Management Studies from Cambridge University. In 1991, he joined JPMorgan in Corporate Finance where he spent 9 years responsible for client business, mainly in debt capital markets, for Spain, Portugal, Austria and Switzerland based in London and then for Mexico and other Latin American countries from New York. In the year 2000, Peter became a social entrepreneur to found three successful and high impact NGOs: Technology Trust, New Philanthropy Capital and Catalyst Climate Change Trust.

Teun van den Dries, Founder & CEO, GeoPhy. Teun van den Dries is the founder and CEO of Geophy, an independent provider of objective data, information and analysis for the property and financial sector. He was educated as an architect/engineer and worked at various design and engineering firms. GeoPhy manages a global database of information at building level that covers quality, value and sustainability. 

Ché Wall, Director, Flux Consultants. Ché Wall is a Director of Flux Consultants, a Sydney-based specialist sustainability consultancy focused on breaking new ground in sustainable buildings.  He was founding Chairman of the World Green Building Council and co-founder of the Green Building Council of Australia. Before setting up Flux Consultants in 2012, he was a director at Lend Lease Sustainability Solutions where he worked on a number of concepts to "commercialise sustainability" in the built environment. Prior to that, he was a managing director at WSP where he worked on a number of leading green buildings, including Lend Lease's 30 The Bond in Sydney, Macquarie Bank's head office at One Shelley Street in Sydney, Melbourne City Council's CH2 and the Melbourne Convention Centre. In 2002, Ché was the recipient of the Royal Australian Institute of Architects President's Award for outstanding contribution to the architectural profession in the area of sustainable development. Two years later, in 2004, Ché received the prestigious Prime Minister's Environmentalist of the Year Award from the Banksia Foundation.

Alan Yates, Technical Director (Sustainability), BRE Group.  Alan Yates is the Technical Director of BRE Global's Sustainability Group and is responsible for overseeing all of the Group's work relating to sustainability of buildings, communities, materials and components. In particular Alan has led the technical development of BRE's BREEAM (BRE's Environmental Assessment Method) methodologies for over 15 years and has worked closely with the Department of Communities and Local Government to develop the Code for Sustainable Homes based on BRE's EcoHomes method.  In the past he has worked on a wide range of environmental and sustainability focused research and dissemination projects including the development of BRE's Environmental Management Toolkits for existing buildings.

Paolo Zancanella, Officer, European Commission (Joint Research Centre). Paolo Zancanella joined the European Commission Joint Research Centre (EC-JRC) as a project Officer in the Renewables and Energy Efficiency unit in July 2011. His main tasks include research activities related to market based mechanisms and policy instruments to accelerate investments in energy efficiency (ESCOs, EPC, white certificates, carbon credits), the interaction and possible integration of existing financial instruments as well as alternative sources of financing for energy efficiency projects in the capital market. Prior to joining the EC-JRC, Paolo worked in the UK investment banking sector for 4 years. He joined Bank of America Merrill Lynch in 2009 where he first worked as analyst in the Equity and Derivatives division of Bank of America, he then moved to Fixed Income Investigations and finally joined the Sales support team covering various desks of the FICC (Fixed Income Commodities and Currencies) platform at MLFC (Merrill Lynch Financial Centre) in London. Paolo Zancanella holds a BA in European Studies with Economics obtained at the London South Bank University and a MA in Diplomacy and International Relations attained at the University of Reading (UK). Paolo is currently studying Finance at the London School of Economics as part of a postgraduate Diploma.