> Download the "Unlocking Forest Bonds" report
Tropical forests are a huge store of carbon. We continue to cut them down at a rapid pace, releasing vast amounts of greenhouse gas into the atmosphere. Stopping that deforestation is a key part of a global emissions reduction plan.
Bond finance could play an important role in financing developments that will have the avoidance of deforestation at their core.
The Unlocking Forest Bonds report, from the Climate Bonds Initiative, WWF and the Global Canopy Project, argues for regional development bonds as an instrument to save forests.
Five key messages from the report:
1. Time is fleeting; scale is essential (OK, you knew that)
2. REDD+ is an opportunity, but demand is weak (bad news, but realistic)
3. A range of income streams should be harnessed to support a 'forest' bonds (diversify revenues)
4. We need to focus on regional development financing where avoided deforestation is a centrepiece (e.g. investments that create jobs and give people better opportunities than felling forests)
5. We'll need risk mitigation (MDBs/rich countries) and assurance of environmental benefits (Climate Bond Standards?)
Next: support some demonstration issuance in a forest region. (Watch this space!)
> "Read the PDF report - "Unlocking Forest Bonds".
> Read more detail below
Saving our forests by Unlocking Forest Bonds
Tropical forests contain more than half of all terrestrial life on Earth. The biodiversity and ecosystem services these forests support are economically valued in the order of trillions of dollars annually and underpin climate, food, energy, water, health and livelihood security for millions of people across the globe. Yet the rate of forest loss "is still alarmingly high".
The Commission on Climate and Tropical Forests estimates that to $30 billion p.a. has to be found just to /halve/ deforestation.
Over the past 10 years "forest bonds" have been discussed as a potential financing instrument; but we have yet to see serious issuance. The challenge remains getting solid cash flows in place to support a bond.
One UNFCCC effort that has made progress in the past two years is REDD+ (Reducing Emissions from Deforestation and Forest Degradation - and more). This essentially puts a price on carbon sequestered in forests and allows forest custodians to sell carbon credits in participating carbon markets.
But consistent and substantial revenue levels will be required to ensure forest protection and predictions about an agreement on REDD+ in Durban's UNFCC meeting in December recognize that revenues are likely to be volatile for some time - not great for bond issuance, let alone for consistent cash flows into forest communities.
In early 2011 the WWF, the Global Canopy Programme (GCP) and the Climate Bonds Initiative organized a high-level workshop on tropical forest finance.
Held in London, the workshop saw 40 financiers, bankers and tropical forest policy experts come together to discuss the necessary conditions for bonds to become a useful large-scale financing mechanism in the effort to save tropical forests. Prudential Corporation Asia Chair Don Kanak and GCP's Andrew Mitchell facilitated the session, with presentations made by speakers from GCP, Goldman Sachs, Lombard Odier, the Multilateral Investment Guarantee Agency, PwC, Green Gold Forestry and the Norwegian Environment Ministry as well as by Sean Kidney. The workshop was supported by Goldman Sachs and Fondation 1796 (Lombard Odier).
Bonds are a familiar financing mechanism in some sectors, such as health and energy, and are seeing increased use to finance mitigation of and adaptation to climate change. Bonds may be useful for financing forests too.
The "Unlocking Forest Bonds" report looks at the State of REDD+, the buy-side and sell-side perspectives, risk mitigation and forest and donor country perspectives.
Climate Bonds Advisory Panel member Simon Petley is one of the pioneering writers around forest bonds and was a participant in the workshop. He comments: "A variety of entities could, in theory, raise capital for 'forest friendly' development in bond markets. Security is central - placing forests within the broader context of sustainable land use, reducing external pressure that forests face, whilst diversifying cashflow. By assuring minimum environmental, social and governance performance of deployed funds, Forest Bonds are set to unlock this space."
In summary
If we are to more successfully reduce deforestation we need to address relevant economic drivers in the economy within which a forest sits.
Financing sustainable economic development that has at its centre the preservation of forests holds out the promise of not only better addressing drivers than a narrower forests strategy, but also of providing greater diversification of revenue streams to support investments.
A regional development plan that maps a pathway to a low-carbon and forest-retention future will be an essential foundation for such an approach.
Forest bonds could be developed at many levels: government, municipal and corporate. International Financial Institutions could be used to support issuance and keep financing costs low.
This approach holds out the promise of rapid progress on forest preservation, combined with sustainable regional economic development.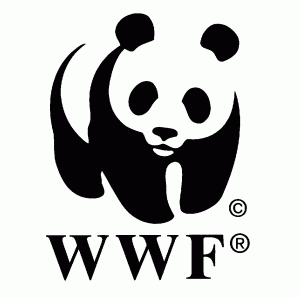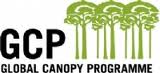 Financial Partners