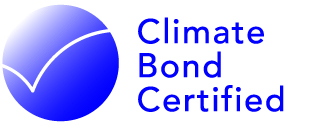 Brazil: Ecoagro announces issuance of the first Green CRA in the world to be Certified under Bioenergy Criteria of the Climate Bonds Standard
Proceeds coming from the $50 million Green CRA will finance the production of Colorado Plant Biofuels and Bioenergy
SAO PAULO, LONDON 26/11/2019: The Ecoagro Group has announced the issuance of the first green CRA in the world to be certified under the Bioenergy criteria of the Climate Bonds Standard. The Agribusiness Receivables Certificate (CRA) is an asset based security backed by agribusiness credit rights.
The issuance will be initially from $50 million (R$ 200 million), with a term of five years and paid by the accumulated variation of the DI rate plus the surcharge of up to 1.35% per year, to be defined in the book-building process. 
The proceeds will be used to finance the increased efficiency of ethanol production and maintenance of a cogeneration plant with the consequent generation of electricity from
Colorado Sugarcane bagasse.
The green issuance was evaluated by Sitawi, audited by Vigeo Eiris, and Certificated according to the Climate Bonds Standard & Certification Scheme. 
Justine Leigh-Bell, Deputy CEO Climate Bonds Initiative
"The use of the international Climate Bonds Initiative Standard related to bioenergy and biofuel inaugurates a new phase for the green finance market in Brazil. We know that bioenergy brings essential mitigation technology, and Brazil has invaluable potential in this area. "
< End >
For more information:
Mariana Caminha
LATAM Communications Manager
Climate Bonds Initiative 
Mobile / Whatsapp: + 55 61 98135 1800 
Note to Editors:
About Ecoagro
Founded in 2007, Ecoagro acts as a link between the Agribusiness production chain and the Capital Markets, structuring financial operations suitable for both the profitability and security needs of investors, as well as the demand for resources for producers and companies.  
About Climate Bonds Standards
The Climate Bonds Standard is an international screening tool for investors and governments, which allows them to easily evaluate climate and green bonds with confidence that the funds are being used to deliver climate change solutions.  
About the Climate Bonds Initiative: Climate Bonds Initiative is an international investor-focused not- for-profit organization working to mobilise the USD100tn bond market for climate change solutions. The Climate Bonds Initiative carries out market analysis, policy research, market development; advises governments and regulators; and administers a global green bond Certification Scheme. For more information, please visit http://www.climatebonds.net.