EU Taxonomy Complementary Delegated Act — Climate Bonds' Position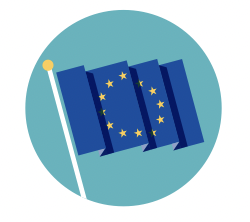 The EU Taxonomy for sustainable activities is a classification system to provide, "companies, investors, and policymakers with appropriate definitions for which economic activities can be considered environmentally sustainable." Earlier this year, the European Commission ignored the advice of advisors and the scientific community when it adopted a Complementary Delegated Act (CDA) to the European Taxonomy Regulation. The proposed CDA would allow new fossil gas projects to be labelled as 'green transition' and eligible for green bond financing if they meet certain criteria.
Climate Bonds is urging Members of the European Parliament (MEPs) to vote to object to the Complementary Delegated Act and to oppose this Commission proposal to include fossil gas and nuclear in the list of economic activities that contribute to climate change mitigation of the EU Taxonomy Regulation.
Read more about why fossil gas is not in line with climate targets here.
Five Reasons why MEPs should reject the CDA
1. The science and investors agree: Fossil gas is not a transitional fuel.
The IPCC and IEA have proven that there is no room for investment in new fossil gas infrastructure if we are to achieve 1.5°C warming. We have very limited time to avoid dangerous global warming, meaning that anything other than steep and rapid decarbonisation is not enough. Labelling fossil gas as green transition threatens the EU's ability to meet its target of achieving a 55% reduction in emissions by 2030, potentially crippling efforts to combat catastrophic climate change. This includes taking ambitious and decisive action by 2025 to stay on track.
2. The EU is leading on green finance. The CDA compromises this leadership.
Around the globe, taxonomies are setting strict limits on the role of fossil fuels in power generation. New fossil gas-fired power generation above 100g CO2e/kwh is explicitly excluded in green taxonomies in China, Russia and several other countries. Adopting the CDA proposal would remove the EU Taxonomy from a position of global leadership, contradicting the exemplary level of ambition shown by the EU in sustainable finance to date and would run the risk of other jurisdictions weakening their taxonomies in response. 
3. The CDA increases dependence on Russia and hands more power to Putin.
Approximately 90% of EU fossil gas consumption is imported, half of which is from Russia. Increasing reliance on fossil gas further exposes the EU to the gas price volatility, reduces energy security, puts more power in the hands of Russia and funds the country's military operations which raises the potential for geo-political instability. The green transition activities included in the taxonomy should accelerate, not delay, the radical transformation of the EU gas industry to ensure energy security and price stability.
4. A credible green transition requires action. The CDA asks for promises. 
The CDA proposes categorising fossil gas power generation as a green transition activity now based on promises to switch to renewable energy or low-carbon gases by the end of 2035. A promise, however, does not constitute a credible transition strategy which needs to include a clear roadmap and milestones to be achieved in the near term. Under the proposed rules, dozens of new fossil gas plants could draw green transition finance away from credible transition efforts without guarantees that a real transition pathway will be followed. 
5. The green transition requires a complete transformation. The CDA is prioritising incremental change. 
The current legal 100g CO2e/kwh full life cycle emissions threshold in the taxonomy was established to encourage the rapid and steep decarbonisation required to limit warming to 1.5ºC. The CDA departs from this in its attempt to facilitate a very gradual shift where power is slowly decarbonised from coal to fossil gas to low-carbon gas such as biomethane or hydrogen. The CDA's incremental approach will hamper the development and deployment of renewable electricity generation and entrench fossil fuel infrastructure in Europe well into the 2070s. 
For more information, contact: policy@climatebonds.net