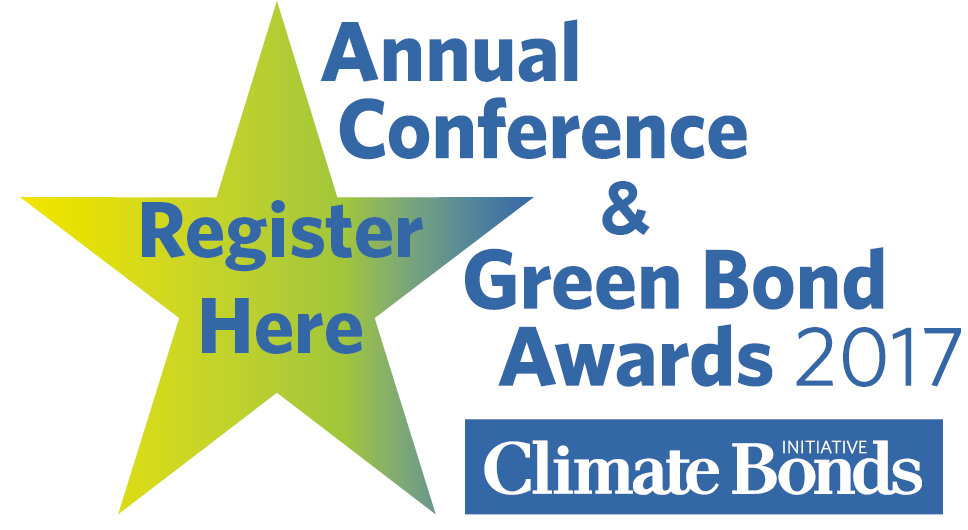 March 6th 2017 at the Guidhall, London 
------------
Annual Conference 8:30 - 17:20
Green Bond Awards 17:45 - 20:00  
On 6 March we're holding the 2017 Climate Bonds Annual Conference in London — and the 2017 Green Bond Pioneer Awards that evening. ICMA's Green Bond Principles and the City of London's Green Finance Committee will be our partners in hosting this event.
We would love it if you could join us.
This is a day-long working event, not about promotion. You'll hear and be part of discussions about the future of green bond and green debt markets. You'll be learning, thinking and hopefully debating. And you'll be meeting the crème de la crème of the world's green bonds industry.
Conference streams will explore:
What 2016 gave us, the challenges for 2017

The global industrial and economic transition we need and investor imperatives

How central banks and regulators can step up to promote green bond issuance

New instruments: green Islamic bonds, green loans

New sectors for 2017: agriculture, industrial processes, broadband

Where to next with green covered bonds

The role of the public sector

How green bond markets are being developed in China, India, LatAm and the USA

The opportunity with green bond funds and debt infrastructure funds

Pricing
You can register for the conference and the Awards here. 
The conference brochure can be found here.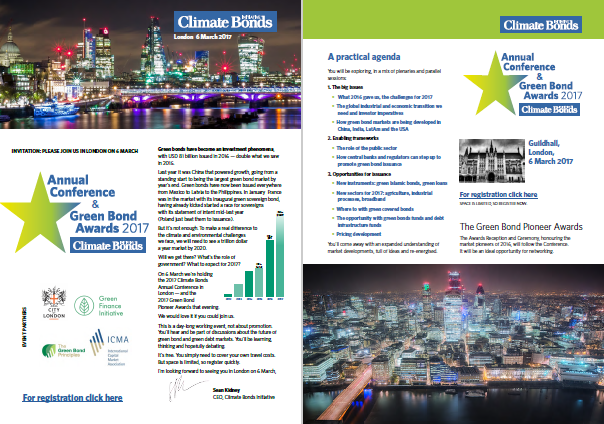 Please contact Claire Berson for sponsorship opportunities.
Event Partners: