Building a green muni bond market that will finance the development of low carbon and climate resilient US cities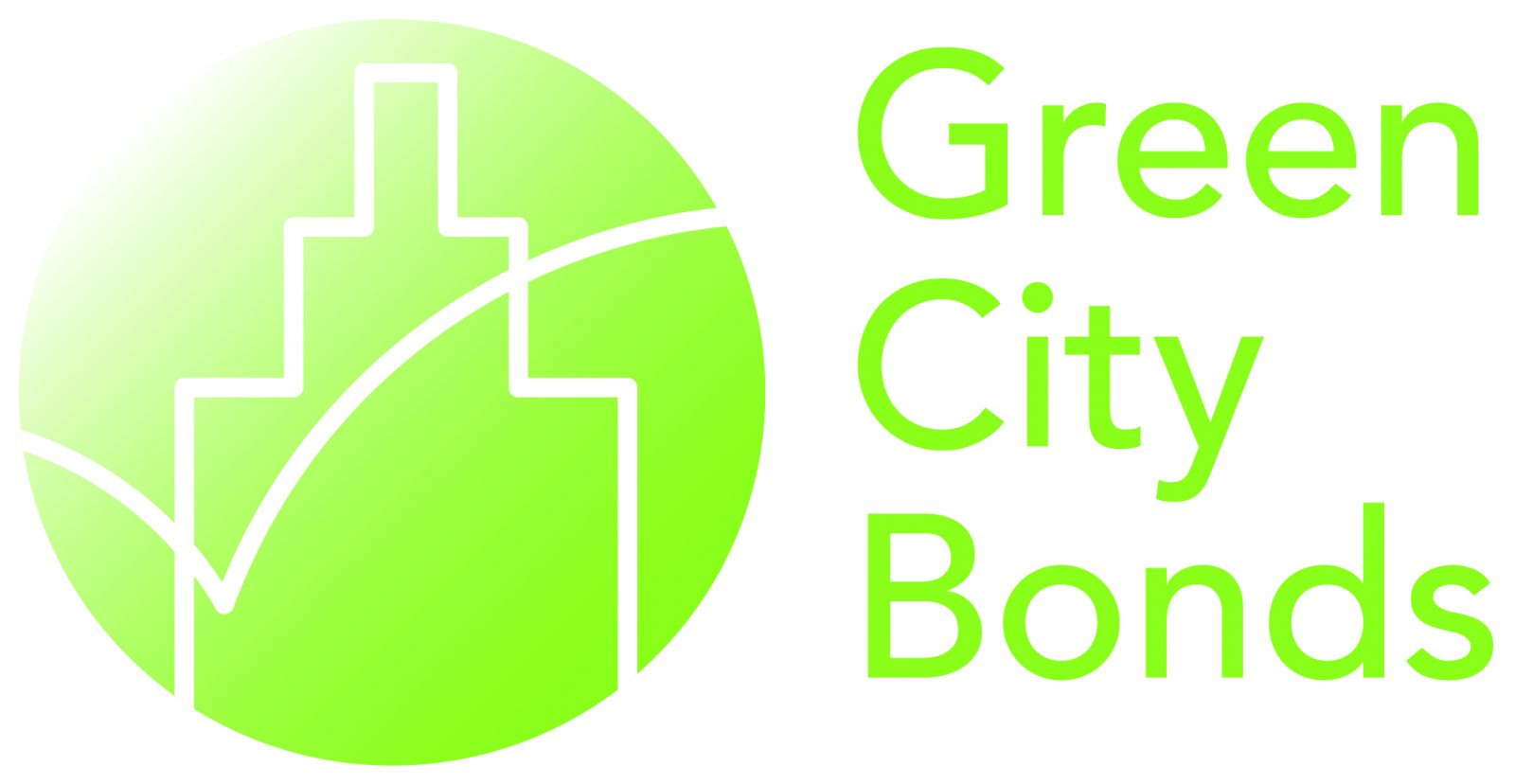 The investment needs and climate risk landscape in the US
US municipalities have vast infrastructure, climate mitigation, and adaptation investment needs. It is estimated that the US must invest $3.6 trillion in basic infrastructure by 2020, including transportation systems, waterways, and the power sector.
US cities are critically important centers for action on climate change mitigation and adaptation, and are uniquely positioned to lead the effort to fund projects to reduce energy use and promote green infrastructure. In the US, more than 60 percent of carbon emissions come from the buildings in which we live and work and transportation systems—the majority of this environmental impact arises from cities.
Cities are also particularly vulnerable to the negative impacts of our changing climate. In just the last three years, extreme weather events have caused more than $188 billion in damages in American metropolitan areas, claiming more than 1,000 lives. Investment in low-carbon and climate-resilient transportation, water, power, and buildings can address both the infrastructure and climate challenge.
Green Muni Bonds
The muni bond market is a tried and trusted finance channel for US municipalities. Municipal bonds are one financing tool well suited to close the US infrastructure investment gap. The US municipal bond market:
Has funded large-scale, long-term capital-intensive projects in states and cities, as well as their operational expenses, since the beginning of the 1900s.

Is large, with investors today holding a total of $3.7 trillion of US municipal debt. Different types of investors are attracted to the muni bond market, but individuals are the dominant investors, either directly as individual retail investors or through mutual funds, accounting for more than 70 percent of the market.

Benefits from tax exemptions as the vast majority of muni bonds are issued as tax-exempt instruments: of the $3.7 trillion in outstanding muni bonds, only approximately $600 billion are taxable. As individuals tend to have significant tax liability, tax-exempt muni bonds are attractive investment opportunities.

Can benefit from additional subsidies in some federal programs to attract tax exempt investors, such as pension funds, to the US muni bond market.
Growth of the market
Green bonds combine the trusted municipal bond market with features that provide additional benefits to cities and investors. Green bonds that earmark proceeds for green purposes have grown exponentially the last few years:
In 2014, $37 billion in green bonds were issued worldwide, more than tripling the issuance in 2013.

In the US, the Green Muni Bond market has grown even more rapidly. After a single $100 million Green Muni Bond issuance in 2013, $2.5 billion of Green Muni Bonds were issued in 2014 and an additional $1.3 billion have been sold through early May 2015.
There is consistent, strong investor demand for green bonds— including Green Muni Bonds—and this rapidly growing market  has the potential to help US cities attract new investors and competitively priced capital to low-carbon and climate-resilient infrastructure investments.
US Green City Bonds Coalition
The US Green City Bonds Coalition, set up by the Climate Bonds Initiative, C40 Cities Climate Leadership Group, CDP, Natural Resources Defense Council, Ceres and As You Sow, aims to help municipalities tap into the green bond opportunity. We are delighted to launch the Green Muni Bonds Playbook to assist cities in getting to issuance. Please read our press release.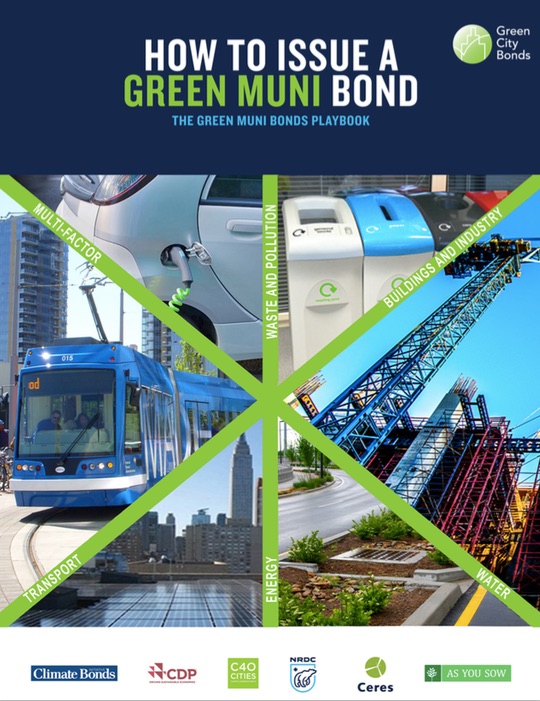 Download the presentation from the video here and please contact Diletta about getting involved.