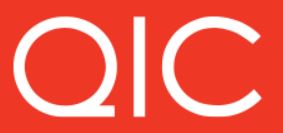 The QIC Shopping Centre Fund is managed by QIC, which is a Queensland Government owned corporation. QIC was created in 1991 and is operated separately from the Queensland Government.
The proceeds will be used to refinance the redevelopment of three shopping centers in Australia.
These are located in Toowoomba, Queensland; Melbourne; and the Gold Coast. The redevelopments are ongoing and are due to complete in 2020. Upon completion, the expected CO2 emissions reductions will exceed 34%, which is the threshold requirement for a 10 year bond.
| DATE OF ISSUE | TYPE OF INSTRUMENT | SIZE | TENOR | COUNTRY OF ISSUE | CLIMATE BONDS SECTOR CRITERIA | VERIFIER'S REPORT | ANNUAL REPORT | FURTHER INFORMATION |
| --- | --- | --- | --- | --- | --- | --- | --- | --- |
| August 2019 | Use of Proceeds | AUD 300m (USD 202m)  | 6 years | Australia | Low Carbon Buildings | |   | |