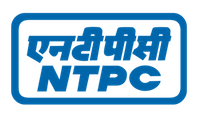 NTPC Limited is an Indian Public Sector Undertaking, engaged in the business generation of electricity and allied activities. It is majority owned by the Indian Government.
In August 2016 it issued its first green bond.
Receiving orders of over INR 29bn, the Certified Climate Bond attracted an oversubscription ratio of 1.45 with strong response from high quality investors enabling NTPC to upsize the issue size from their original target amount of INR 10bn (c USD 150m).
The investor uptake was split with 80% Asset Managers, Insurers & SWFs, 15% to Banks, and 5% to Private Banks. Demand was strongest in Asia at 70% and 30% in the EU and Middle East. Axis Bank, MUFG, HSBC and Standard Chartered Bank were the joint book-runners and lead managers for the transaction.
This deal achieved the following milestones:
First ever offering from India with both green features and Masala bond structure

First Masala Bond by an Indian Public Sector entity

First 5 year Masala Bond by an Indian issuer
Issue Month

Size (Issuance currency)

Size (USD)

Tenor

Geography

Sector Criteria

Verifier's Report

More Info

August 2016

INR 20bn

USD 299m

5 years

India

Wind
Solar

pre issue report by KPMG India