Geysers Power Company is a subsidiary of Calpine Corporation. It owns and operates 13 geothermal power plants in "The Geysers", which is the largest geothermal energy field in the world. In 2020, it currently has an operating generating capacity of 725MW, which is approximately 36% of the total geothermal capacity in the US. It is located 70 miles north of San Francisco.
The generation primarily powers communities in northern California, and it is equivalent to 10% of the renewable electricity generated in California.
The first power plant began operations in 1960. It was the first geothermal power plant in the US.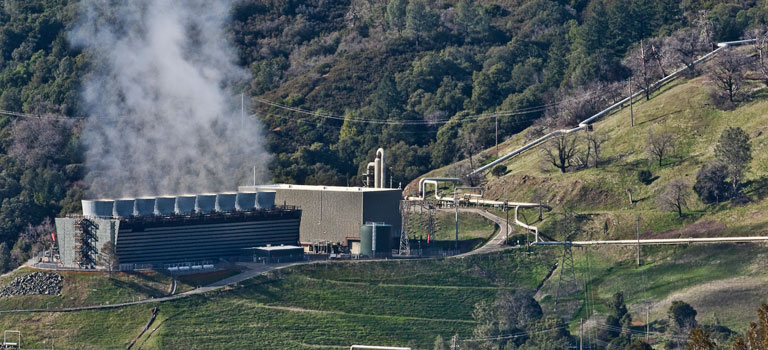 | | | | | | | | | |
| --- | --- | --- | --- | --- | --- | --- | --- | --- |
| DATE OF ISSUE | TENOR | TYPE OF INSTRUMENT | SIZE | COUNTRY OF ISSUER | | VERIFIER'S REPORT | ANNUAL REPORT | FURTHER INFORMATION |
| June 2020 | 7 years | Senior Secured Loan | USD 900 million | United States | Geothermal | pre issuance verification |   | press release |