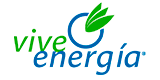 The proceeds will be used to finance the development of the 90MW capacity Peninsula Wind Farm, which is located in Yucatan, Mexico. This facility will consist of 36 turbines and is currently in development.
Energía Renovable De La Península is the entity that has been set up for the development of the wind farm. It is developed by Vive Energia SAPI de CV, which is a wind energy developer based in Mexico.
Vive Energía developed the Península project after participating in the first long-term power auction in Mexico in 2016.
 
SSUE

TYPE OF INSTRUMENT

 SIZE

COUNTRY OF ISSUE 

 CBI SECTOR CRITERIA

VERIFIER'S REPORT
ANNUAL REPORT

FURTHER INFORMATION

January 2019

 

Loan

 

CONFIDENTIAL

Mexico
Wind